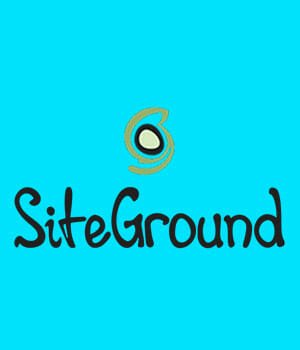 SiteGround – Best WordPress Web Hosting Service
Better speed technologies, SSD drive, and Free SSL Certificate at low cost for website hosting.
Siteground WordPress web hosting services are the best choice when it comes to speed and website uptime. Siteground provides many features which are very necessary for a WordPress website and any other CMS. I am using Siteground for all of my WordPress websites and I recommend everyone who is looking for to start a website at a low cost.
SiteGround Features:
SSD drives for all plans: Solid-state drives have better performance than HHD
Speed technologies: Enhanced performance with NGINX, HTTP/2, PHP7 and free Cloudflare CDN.
Free SSL Certificate: Let's Encrypt SSL certificate unlimited uses on root and subdomain
CMS auto-updates: Auto WordPress and Joomla updates whenever there is a new update
Better Firewall security rules: WAF rules to fix zero-day vulnerabilities in the past 12 months.
Uptime: 100% Uptime
Customer Service: Don't ask, go try Siteground, I have never seen friendly and helpful customer service then Siteground
SuperCacher: Free WordPress cache plugin
Daily Backup: You will not get this one with GoDaddy (No kidding 🙂 )
Pricing:
3.95$ Per month for single website hosting (New customer)
5.95$ Per month for Multiple websites (New customer)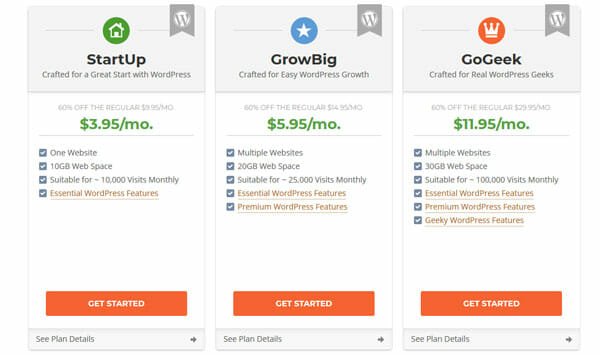 Best WordPress web Hosting Alternative:
I have tried 4 website hosting services before Siteground. There is no better web hosting service than Siteground I have used. I have heard of two WordPress website hosting services from my friend which I think worth as Siteground alternative.
WPEngine: WpEngine is the best alternative. Their price starts at 35$ per month for a single website.
A2 Hosting: A2 Hosting is another best alternative WordPress website web hosting services