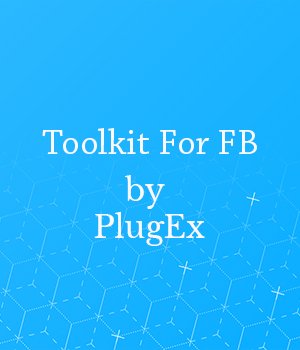 Toolkit For FB by PlugEx * Free Download – Facebook Bot
A Facebook Bot to help you bulk manage your Task on Facebook. It is a browser extension and safe to use.
Toolkit For FB by PlugEx is a freemium Browser extension available for Chrome Browser. Basically, you can bulk manage your Facebook account and do all the things you can do manually. Using Toolkit For FB by PlugEx browser extension you can boost your productivity. For instance, you can like and comment on Your Facebook Feed, send a friend request, unfriend, invite a Facebook page to your friends, etc.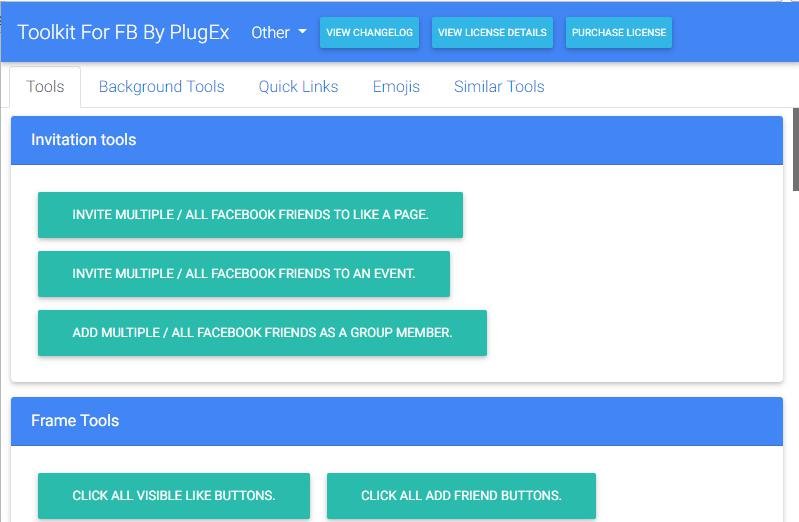 Toolkit For FB by PlugEx Features
Like Posts on Page (Feeds, Page, Someone timeline)
Accept and reject friends request
Add new friends and unfriends
Comment and Share Other people posts
Delete all comments from your Facebook account
Download Facebook videos
Send a message to your all friends
Post contact on Multiple Facebook Group
Like and unlike multiple Facebook Pages
Backup Facebook Friends list, Groups, Page like
Follow and unfollow multiple Facebook Pages
Claim Facebook Group Admin (If group admin is not available)
Much much more
Alternative
https://cucomm.com/ (I have never tried this but saw YouTube videos that look legit extensions that work.) Premium with 5 days free trial.
Pricing
Free Forever with limited access to the features
Premium: $14 per year, You can also subscribe for a premium extension on the Google Chrome store
Download Toolkit For FB by PlugEx from Chrome Store (Extension is removed from Google chrome store but you can still download it using the above Download button. I can't guarantee if this will work or not)