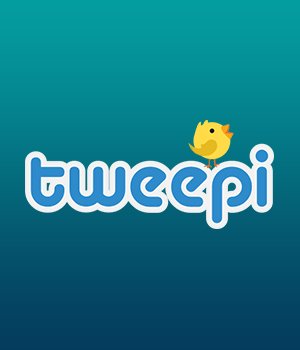 Tweepi: Grow your Twitter Follower Organically with the help of AI
Grow your X (formally Twitter) Followers organically with the help of an AI tool. Tweepi will help you find Twitter users and tweets in your niche with the potential to get your account attention.
Tweepi is a social media management tool that helps you grow your Twitter Followers and get more engagement on your Tweets. Tweepi uses AI to find Tweets and Users in a specific niches. Thereafter, Tweepi offers recommendations to help you engage with that particular tweets and Twitter users. The possibility is that once you engage with those particular tweets and users, it will get your profile in front of the right audience that will be eager to follow you and engage with your Tweets.
Even after Twitter get acquired by Elan Mask, Twitter is, in my opinion, the best social media platform to engage with real users, brand and follow the latest trends happening around the world. Large Twitter followers are much more valuable than large Facebook page likes. Twitter is used by journalists, world leaders and people who want to just follow the latest trends.

Tweepi Features
1: Use Hashtags, popular Influence, Brand in your niche to find micro influence who love to connect with you. You can follow them or engage with their Tweets to get their attention.
2: Use Hashtags to find the latest Tweets in your niche and AI recommendations on how to engage with the Tweets.
3: Just set up your Tweepi profile once using your niche hashtags and users to get daily recommendation on whom to follow and unfollow.
4: Unfollow your inactive Twitter users in your following list
5: Monitor your mentions, Likes and Retweet across Twitter
6: Always stay under Twitter limitation to Protect your account from suspension
Tweepi Pricing
Tweepi Silver pricing is $12.99 per month
Tweepi Platinum pricing is $24.99 per month.
(Please Note, Tweepi is under maintenance and service is not available after Twitter API pricing)
Tweepi Alternative
After Twitter (X or X.com) API pricing, most of Twitter bot and growth tools are out of business. There are few tools which can help you grow your Twitter account. Checkout below:
Hypefury: This tool offers AI automation features, content scheduling, content writing to build and grow your business on Twitter.
Tweethunter.io: A tool that can help you craft a tweet using AI, Twitter Thread and build an engaging audience on Twitter.
TweetDesk: It is a premium service offered by Twitter itself that used to be free. You have to subscribe to Premium Plus to get access to TweetDesk.