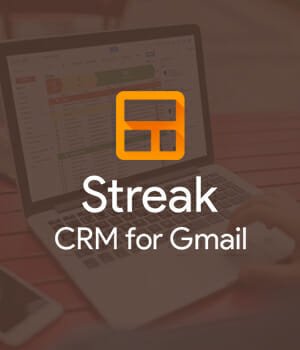 Streak – Email Tracker and CRM for Gmail
Streak is the best tool for Blogger, Internet marketer and business owner who use email outreach
Do want to track all email you send using Gmail and keep your leads organized? The streak is the best choice for anyone who wants to get most out of Outreach email campaign. The best email tracker and CRM for Gmail users.
If you offer services to your clients then Streak can help you to send email in a large number faster-using shortcut, follow up, save email proposal and more. I use Streak as a blogger to send outreach email faster using snippets, snooze, mail merge and shortcut features.
I have found it is a most useful tool for outbound marketing. It is free for 200 email tracking per month and the most important part is it doesn't putt link in your email. Unlike any other similar email tracker which will putt link in your email.
Streak Features:
View Tracking: Track email when it open (Time, location, link click and device)
Mail Merge: Use mail merge feature to send personalized email to your list. (eg. replace FNAME tag with list first name)
Snooze: Remind yourself to send follow up email
Send Later: Automatically send an email later or send If you don't get an email reply after a certain time.
Snippets: Save your email templates and use a shortcut to paste email template.
Thread Splitter: Organize your email conversation using thread feature.
CRM Flavors (Sales, Product Dev, Deal Flow, Fundraising, Support, Hiring, Real Estate)
Multipurpose: Useful for any outreach email you send using Gmail
Simple Collaboration: Gsuite is supported and you can work with your teams
Based in the Cloud: Available on multiple devices and your data is stored on the Streak server.
Easy to Use
Visual Dashboard
Pricing:
Free for Lifetime for limited access (Without branding link in the email)
Get Premium: 49$ per month (Billed annually, 14 days free trial available)
Best Email tracker Alternative:
Nethunt.com (Freemium): I have never used Nethunt but looks very similar to Streak.