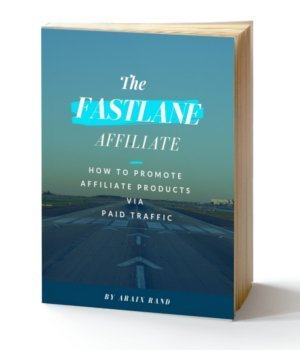 The Fastlane Affiliate – How to Promote Affiliate Products via Paid Traffic
Prebuild landing page, 5 Affiliate marketing Funnels systems, $100 in PPC advertising coupon
There are two ways to drive traffic to your website – one is free and another is paid. Both ways are good in their own way. In order to get free traffic to your website, you have to first invest time to build an online audience. On the other hand with paid traffic, you can get targeted traffic instantly. You don't have to wait for months or years. In this The Fastlane Affiliate guidebook you will learn how to drive paid traffic to your website at low cost and make money through affiliate marketing.
Paid traffic required you a little investment to start an advertisement campaign. You don't need a big budget to get started with affiliate marketing. In The Fastlane Affiliate guidebook, you learn how to get $100 worth of coupon code for your advertisement campaign and everything from setting up an advertisement campaign to running an affiliate marketing as long term business.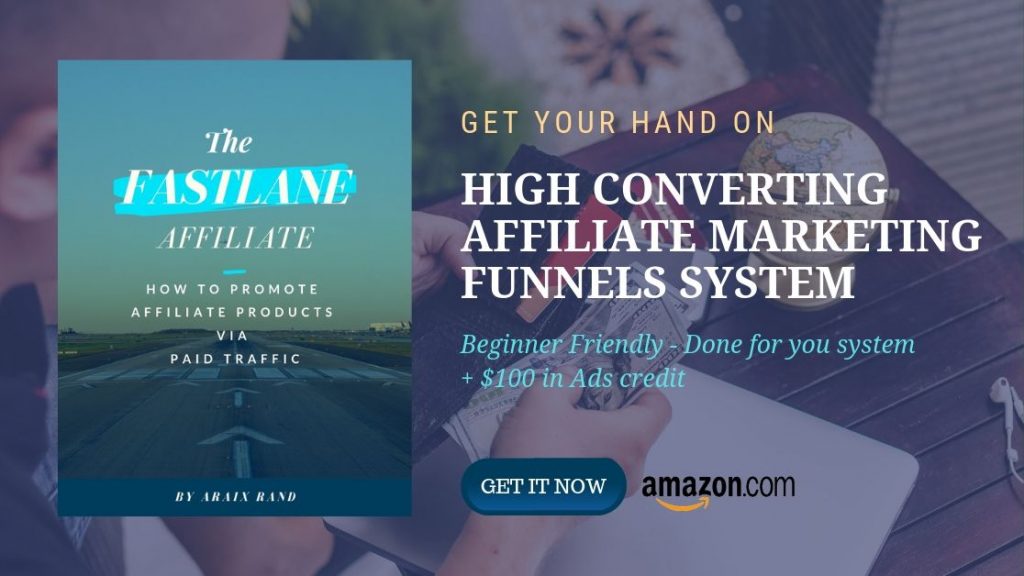 You will learn:
1. Fundamental of Affiliate marketing:
This is where most people make mistakes, by thinking that affiliate marketing is some kinds of 'get rich quick plan'. But it is not.
You have to learn the fundamental of internet marketing and affiliate marketing. So, you can understand it is not just about making money online. You will learn how to sell and become good at selling other people product as an affiliate. You can also use the same knowledge to apply in other areas of your life.
2. Direct marketing strategy:
You can't just drive traffic to your website and hope that people will buy what you are selling. There are techniques which you can use to build an audience and influence them to buy from you.
Direct marketing is a low-cost marketing strategy. It is one of the best strategies used by a successful affiliate marketer to earn a decent amount of money in the long run.
3. Building conversion focused funnels:
I have mention 5 affiliate marketing funnels in The Fastlane Affiliate guidebook which I have used personally and it's work. You will learn how to grow an email list and putt your marketing funnels in autopilot.
Conversion-focused funnels are designed to capture leads, get your subscriber to make a purchase, and sell multiple products. So, you can make more money with the same email subscriber.
4. PPC marketing to promote your affiliate offer:
PPC marketing or advertising is most popular on the internet that is because it most efficient way to reach a large amount of targeted audience. You will learn how to drive low-cost PPC traffic to your offer and make more money. You can use the same Bing Ads PPC strategies shared in this guidebook on other platforms like Google Ads.
5. Methods to get $100 worth Advertisement coupon code:
In The Fastlane Affiliate book, you will learn the technics to receive Bing Ads coupon code unlimited of time (as much you want). Each coupon code worth is $100, for each coupon code you have to spend $25 with your Bing Ads account.
This is a great opportunity for those who have a small advertisement budget and newbies marketer.
6. Get Pre-Build 5 Landing page (Bonus):
To help you get started with your affiliate marketing campaign faster – You will also get 5 pre-built landing page as per funnels system explained in The Fastlane Affiliate guidebook. Each landing page is pre-design and all the necessary elements. Only things you have to do is change the text and image.
The landing pages are built with WordPress and live page builder plugin which you can use to build more landing page faster.