In this post, I am going to explain how Thrive Architect plugin works and how to design a landing. This forum post is part of Araix University affiliate marketing program. I will keep this post simple and mention detail which is important to set up a fully functional landing page to promote affiliate marketing products.
First, when you finish upgrading your pre-build WordPress landing page, next thing you need to do is to configure complete website detail with your own. After that landing page configuration is needed.
You will have 5 prebuild landing page and 2 thank you page, privacy and terms of use page. All of the pages are designed with funnels strategies in mind. I have used dummy content with the landing page design.
How Thrive Architect plugin work
Thrive Architect is visual landing page builder WordPress plugin. It is my favourite plugin I use to build my affiliate marketing landing page. As WordPress web design I have also used other plugin developed by Thrive Theme like Thrive leads.
First, create a new page on your website using WordPress and publish the page as blank. Now click on a big green button "Launch Thrive Architect".
You can start building landing page faster using Thrive Architect templates. You will find many templates inside Thrive architect. Simple install the template (it is one click install) and start editing.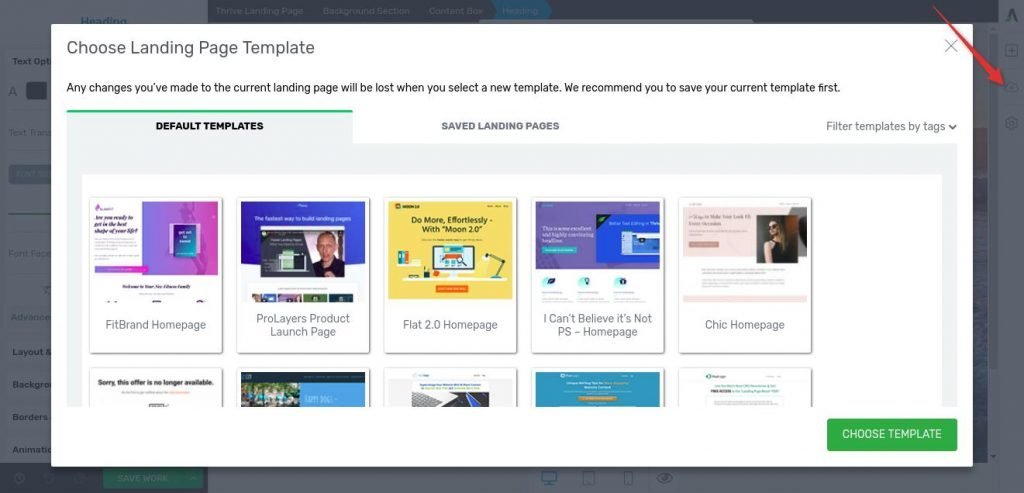 It is an extremely easy visual landing page builder. You can add elements from the right-hand side by clicking on the plus sign. And you can change the style, colour of any elements (text or image) etc using the left-hand side panel.
Thrive architect doesn't provide landing page static or analytics. I hope you already know how important is to understand your landing page visitors. You can learn a lot about your website visitors and this will help you to optimize your landing page.
I will recommend Clicky and Matomo as Analytics tool. Get your tracking code and paste it into 'Analytics & Scripts' under Thrive Dashboard option.
Connect with Autoresponder:
If you are going capture leads from website visitor then you need to have an autoresponder to store and send an automated email to your subscribers. In ebook Quick cash funnels I have mentioned Mautic as Free autoresponder. It is the most powerful automation tool. You can choose other autoresponders like Mailchimp and Getresponce.
There are two ways to connect your Mautic autoresponder to your landing page. One is API and other is HTML raw code. In this tutorial, I will use the HTML code. You will find this HTML code in any autoresponder after creating an email list. In Mautic you will get this after creating a Form.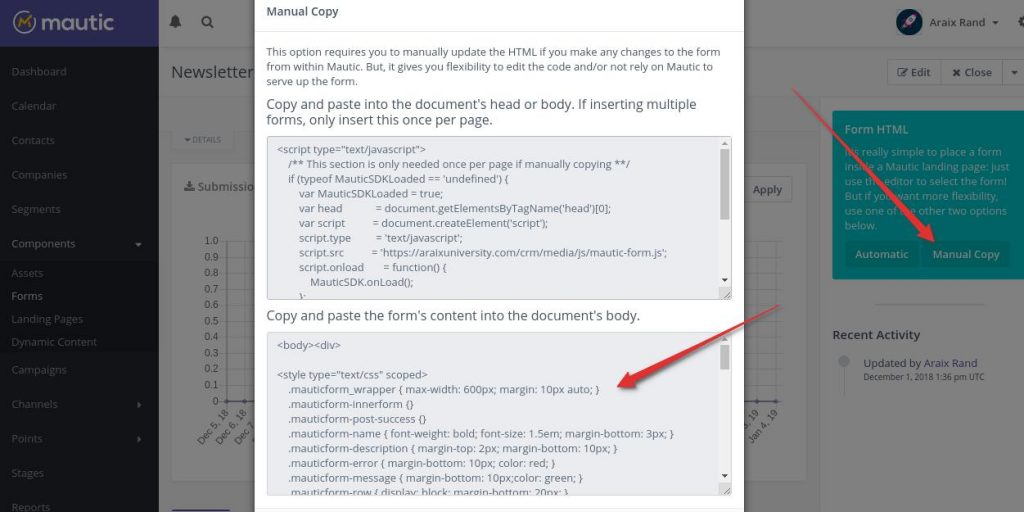 If your landing page has lightbox or popup opt-in form then go to your WordPress dashboard and click on Thrive Lightboxes. There choose your landing page lightbox and click on edit. You will have a visual editor to edit lightbox. Click on sign up form and in left-hand side there you will find connect to service option. Click on "Connect Form to Service" button and next "HTML form connection". Put your HTML code in the box and click continue. Don't forget to save your work.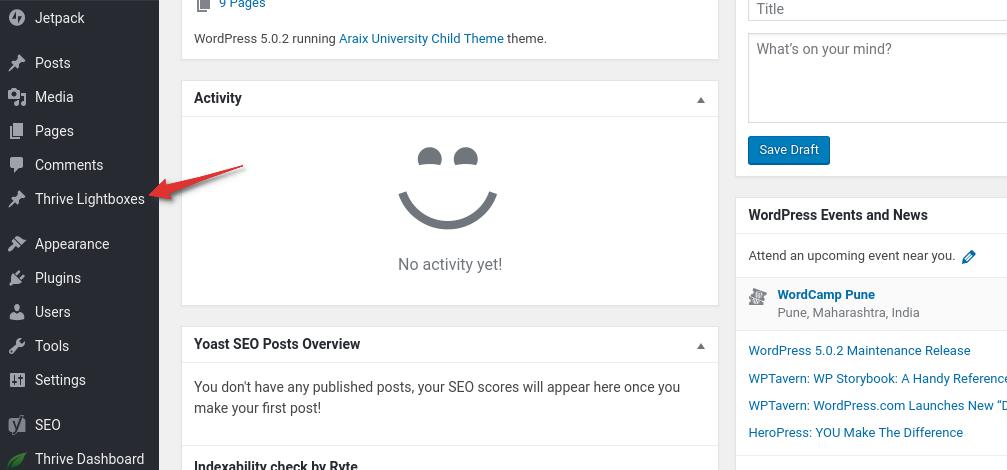 Thank you page configuration:
Thank you page act as confirmation page, download page or content page etc. It is where you deliver your promise. If you are going to use double opt-in then you need to have one more page called confirmation page which will provide visitors with information on how to confirm email subscription.
Here is how to set up thank you page in Mautic. I will recommend using single opt-in with Mautic. You can always remove inactive lead automatically using campaign builder.
Go back to your Mautic form which you have created earlier. Click on edit and select action after successful submit as a redirect. Then, put your Thank you page URL into 'Redirect URL' column.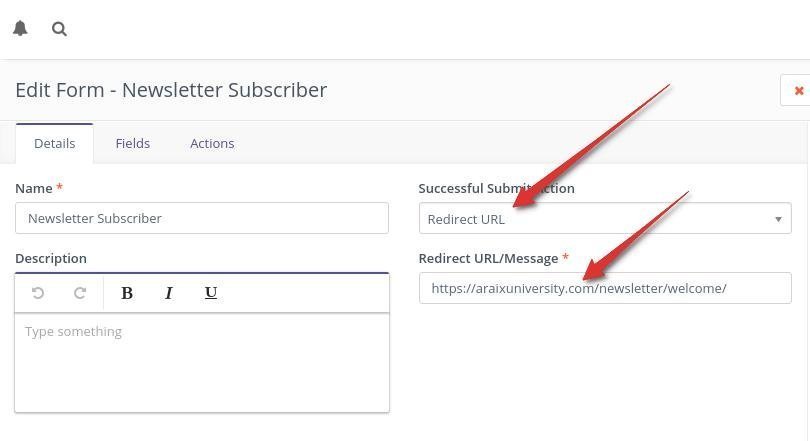 That is it. You have successfully designed a landing page with Thrive architect and connected your Mautic autoresponder.