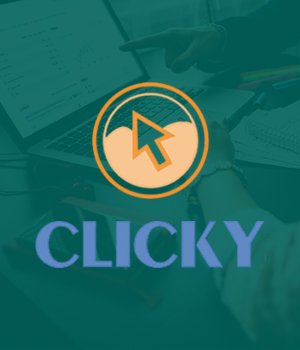 Clicky – Web Analytics Tool A Best Alternative to Google Analytics
Best website Analytics tool to keep track of your website visitor, conversion rate etc. Alternative to Google Analytics
It is important to understand visitor behaviours especially if you are a content marketer. There are two types of website analytics tools on the internet. Analytic tools like Similarweb uses data from ISP and multiple sources which are not accurate as script installed analytics tool.
Google analytics is widely used because it is free and service is offered by Google. But Google analytics has also the downside if you see from the privacy side. In a simple word, your visitor data are shared with other advertisers.
Clicky is the best alternative to Google Analytics with extra features and simplicity design. I use Clicky on almost all of my website. Clicky provides detailed information about visitors in simple and easy to access way. I recommend blogger and internet marketer to use Clicky as a website analytics tool.
Clicky Features
Real-time view
The ridiculous detail in simple formate
Learn about the visitor and their active clearly
Say goodbye to bot and spam referrer
Heatmaps segmented by goals, split tests, visitor sessions (Premium)
Campaign tracking
Goals, conversions, and Funnel analytics
Track outbound links
On-site live analytics
Your website Analytics in Big screen
Video analytics
Twitter analytics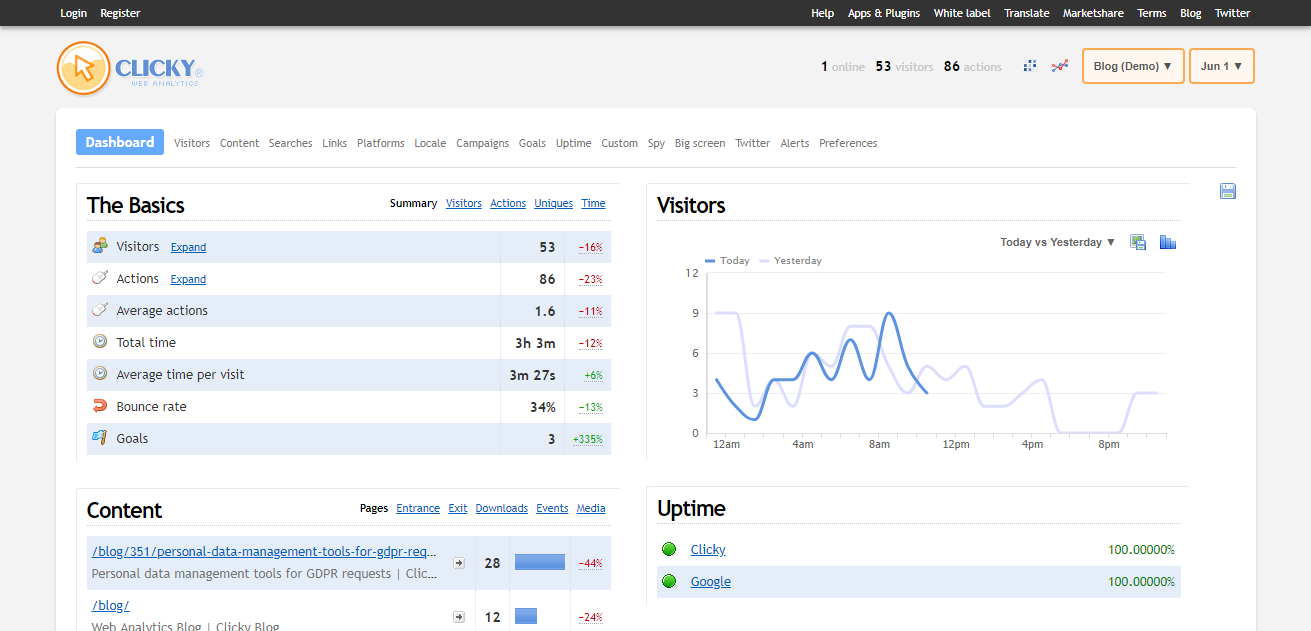 Clicky Pricing
Free for Lifetime with Limited access
Premium: 9.99$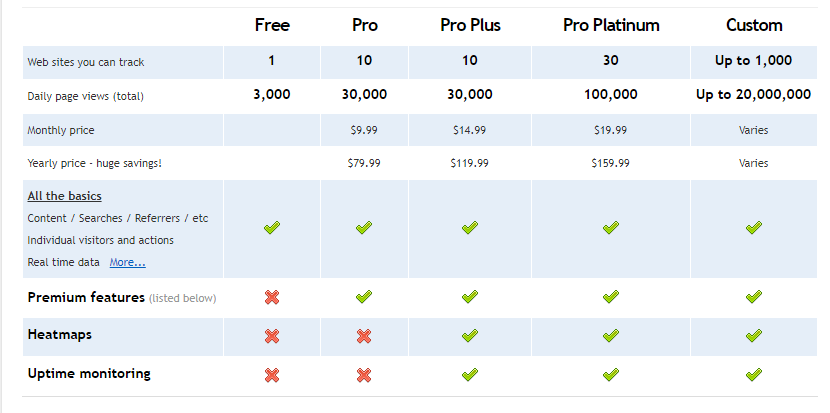 Clicky Alternative
[cs_gb id=28886]