Affiliate marketing is a way for businesses to generate revenue by promoting other people's products. It's a great way for small businesses to earn money from the products and services they offer. There are many ways to promote affiliate products, but the most popular and common methods are banner ads, Google Adwords, and email promotions.
One of the best ways to promote affiliate products is through email promotions. People often receive promotional emails from brands they already know and trust which can help build brand awareness as well as customer loyalty. This tactic also allows you to target customers who have signed up at your website or downloaded your latest free report as subscribers on your mailing list. With this form of promotion, you can send out targeted emails that will entice those customers into buying your product.
Social Media Marketing, SEO, and Blogging are the top 3 ways to promote your affiliate marketing products without any investment.
1. Affiliate Marketing and Social Media Marketing
Social Media is the power tool of the 21 st Century. Social Media can boost your affiliate marketing like nothing else. Here is how you can use this powerful tool to soar up your earnings.
Things that You Should Remember:
Affiliate Marketing with Social Media is NOT posting random links here and there in the comments of posts, groups, tweets etc.
Facebook does not allow sales pages to appear in the news feed; if you post direct links they will get sidelined.
Twitter does not like direct posting of sales links either; you might get temporary exposure, but the link will be lost in the long run.
What You Should Do:
Do not post bare links, as these are conspicuous and do not attract the attention of the target audience.
Instead, use embedded links.
Use images and videos to attract the users' attention.
Identify the target audience for your products and create your posts accordingly.
Drive traffic to the blog/website and welcome your visitors with valuable content.
2. Blogging and Affiliate Marketing
I wanted to promote affiliate products in many ways, but owing to the tremendous and unequivocal contribution that Blogging had made to Internet marketing, I chose to use WordPress CMS instead of Blogspot/Wix/other sub-domain. WordPress is the most popular blogging platform; here is how it can help you build up your blogging site to do affiliate marketing:
Install WordPress themes that represent your niche. For example, there are visual themes for websites that promote beauty, lifestyle, furniture, and other aesthetic products.
Install plugins that manage, track and update your RSS feed and web content. For example, social media icons that lead blog visitors to your Twitter/Facebook page.
Place affiliate marketing banners/ads on your website. Post links to the products within the content or at the end of the post.
3. SEO and Affiliate Marketing
There are two ways of Search Engine Optimization marketing that can help you speed up your affiliate marketing website:
SEO: Search Engine Optimization used for Search Engines (Yahoo, Google, etc.)
SMO: Social Media Optimization (Optimize your social media posts in order to attract more traffic and generate more leads).
In the broader sense, both these terms are different from one another. However, they are readily used to get more leads. Keywords and key phrases play an important role in attracting more traffic. For example, if you are promoting furniture, the keywords that you can use include:
Coffee tables, Under $100 furniture DIY furniture décor Wood furniture Plastic furniture Garden furniture
Key phrases that you can use include: Get the best furniture deals Affordable wood furniture How to fix your furniture Thus the traffic that comes to your website is then diverted to the product/s that you are promoting.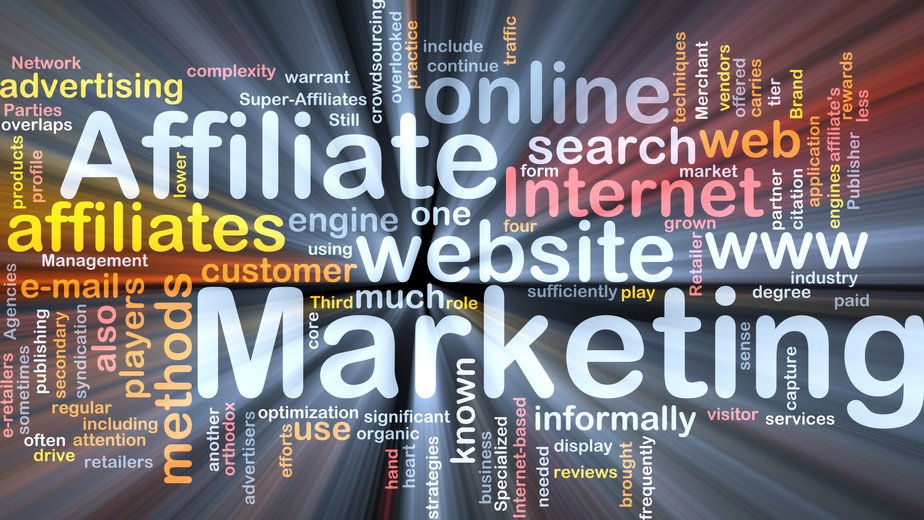 Top 10 Affiliate Marketing Definitions You Should Know
Bounce Rate: This is the number of visitors/traffic that leaves the website without taking any action.
Click-Through Rate (CTR): This is a way to calculate the success ratio of your PPC campaign. It is calculated by dividing visitors who clicked on the ad by the number of times the impression (ad) was generated.
Content Network: This allows an advertiser to share content on other blogs, websites, and campaigns collaborating with Google. It is available with three major search engines.
Conversion: This refers to visitors that actually take an action such as: make a purchase or download a file.
Cost Per Lead (CPL): This refers to the amount paid by the advertiser to the publisher on a per lead basis.
Cost Per Thousand Impressions(CPM): This is the maximum amount paid by the advertiser when the publisher has completed a thousand impressions.
Impressions: This is the number of views or number of people viewing your page.
Long Tail Keywords: This is a specific keyword that contains more than one word, usually used at the climax when a visitor is about to make a purchase.
Placement Targeting: This allows the advertisers from Google to place the ads on the spots chosen by the advertiser.