If you run a business, regardless of who you sell your products or services to, you'll need a digital marketing agency. Digital marketing is a fantastic way to open your company up to new opportunities and engage with your existing customer or new. Forget regular marketing. Everything nowadays is online.
If you need something, where do you go? You know the answer; you use your search engine of choice. It's the case for everyone. So how better to advertise your business than to put it in front of the people asking the question?
Digital marketing falls under many umbrellas and can be any of the following services:
SEO or Search Engine Optimisation
PPC or Pay Per Click management
SMM or Social Media Marketing
Videos Advertising
E-mail marketing
Banner advert creation
and much more
All of these services can increase your business's coverage, leads, and sales dramatically. Like we mentioned earlier, searching through engines such as Google plays the biggest part.
Digital marketing agencies are agencies that specialize in digital marketing. They work with many different areas of marketing, but they generally have a strong focus on SEO, PPC, social media ads, and email campaigns.
There are many benefits to working with an agency. Digital marketing agencies are perfect for small businesses because they have the expertise needed to produce high-quality content for your company. Another reason you should hire an agency is so that you can let them handle all the tedious and time-consuming work like managing social media and updating websites and blogs. Lastly, having a professional agency will make it easier for you to grow your brand and your business because the industry is constantly changing, and without them, you may not be able to keep up with it.


What is a digital marketing agency?
Put simply, a digital marketing agency is a group of professionals in various services such as the ones above. This company or agency will have its own practices that have been proven to work with previous clients in order to meet your goals. At Level Up Marketing, we follow suit, except we like to tailor our service to your aims and objectives, but also your business type.
Not every single company out there will benefit from SMM or social media marketing. In these cases, we can tailor a marketing plan to you which will generate a higher ROI. Most digital marketing agencies have one main focus and as you may know by now, ours is search engine marketing and social media marketing.
Being a digital marketing agency in Hyderabad, we like to keep most of our clients within an easy-to-reach radius. Sure, we work with clients in and around the world. As a result of this, we are able to diversify the geographies with which we work. What it also means is that we may have tried and tested certain methods with businesses that are similar to yours, but may not be direct competitors due to their location.
Why is a Digital Marketing Agency (DMA) Important?
How does a Digital Marketing Agency (DMA) help businesses?
A digital marketing agency provides a wide range of services to its clients, which include the creation of digital marketing strategies, ad campaign management, design and development of websites, social media management, etc.
Digital agencies also help you with SEO and content creation. They can even offer their own in-house content management systems which will save you the hassle of maintaining your website.
These agencies can also provide analytics to assess your company's performance. The insights that they provide will enable you to improve your business strategy for better results.
How to Evaluate the Best DMA for your Needs?
You want to work with an agency that has the skills and resources to make your business successful.
The first question you need to ask yourself is, "What type of agency do I need?" Some agencies specialize in digital marketing while others specialize in other areas like advertising or public relations.
Evaluating which DMA is best for your needs is not an easy task. There are many agencies that offer similar services but they might not offer what you are looking for.
Benefits of Working With A Digital Marketing Agency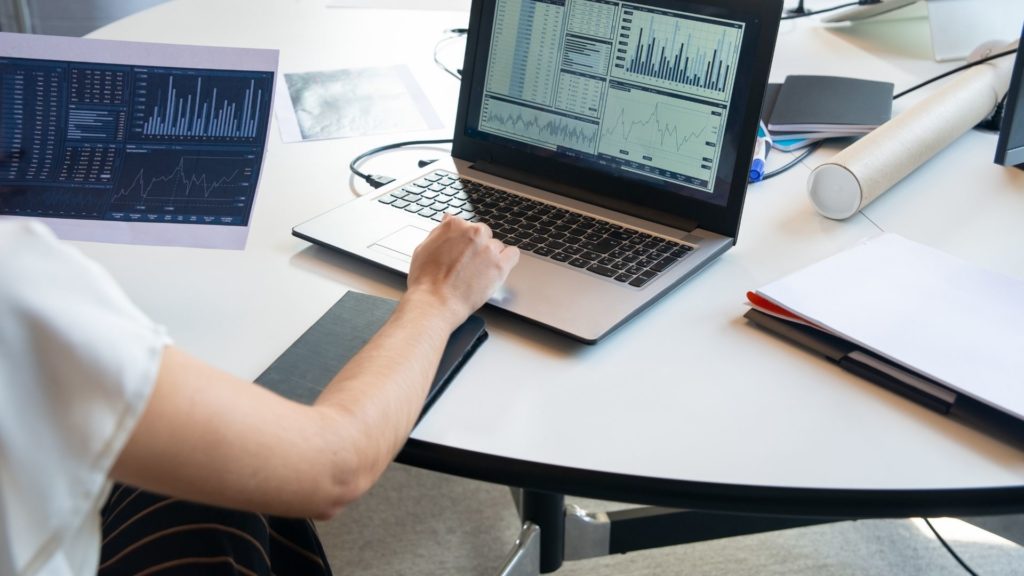 Marketing agencies are the perfect choice for companies that want to specialize in digital marketing. They can provide a broad range of services such as SEO, PPC, and web design.
Apart from just generating traffic, agencies also provide other benefits such as:
1) Generate content ideas at scale to automate processes and save time for copywriters
2) Provide a broad range of services: SEO, PPC, and web design
3) Help companies in taking advantage of digital marketing trends
What are the Advantages Of Hiring A Digital Marketing Agency Over The DIY Approach?
The advantages of hiring a digital marketing agency over the do-it-yourself approach are many. First, they have a knowledge of the latest trends and tools in the digital world. They can provide you with a variety of strategic recommendations and campaign management services to help you get the most out of your marketing investment. They also have access to large databases that enable them to identify potential customers and target ads based on location, demographics, and psychographics. The best part is that they can do this for you for much cheaper than if you were to try it yourself.
This article talks about how hiring an online marketing company is much better than trying it oneself because professionals know what they're doing in this field, so they advise their clients on how to be successful in this sphere.