Getting freelance writing clients can seem impossible for new freelance writers. The freelance writing world is full of experienced freelance writers who appear to be impossible to compete with. This blog will take a look at how you can get your first freelance writing client.
If you are a freelance writer, everything depends on the kind of clients you can get. Getting your first paying client is one of the biggest steps you can take towards becoming a successful freelance writer. This blog will help you achieve that by providing 5 tips that will help you get your first paying clients.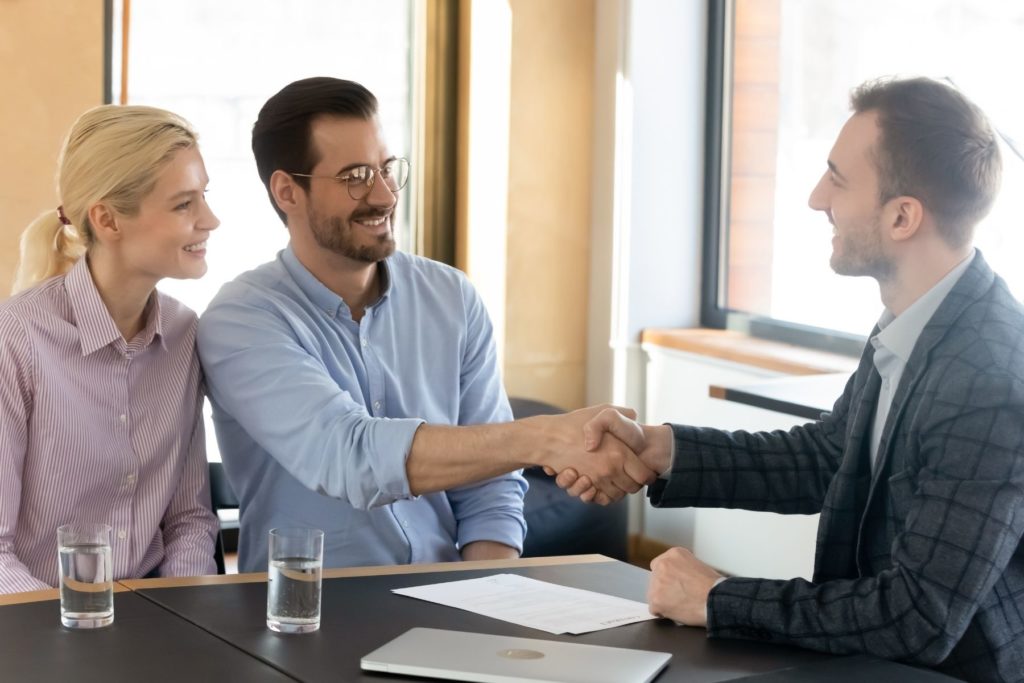 Talk on the phone
Whenever possible, schedule a phone call if you haven't had one yet. My clients often contact me by email, and we have some back-and-forth emails to discuss what they want and see if I can help them.
Some clients live far away, such as Australia or Chile, but even so, I try to have a Skype chat or ask them to call me at a time that's convenient for both of us. The phone chat is important because you want to get a feeling for the person and develop a bond. You also want to make sure you understand what they want, and what their GOALS are.
You'll look very professional and create a great impression if you ask, "What are your goals for this project?" instead of "How many web pages do you need?" – even if that's what you end up doing.
Send some questions to help you understand the clients' needs
You need to know:
Who are their target clients?
What are their needs and wants?
How do they feel emotionally?
What are the features and benefits of the products you are selling?
Write your first draft
Do the best job you can, and when you've finished, give it to someone to proofread, because you'll never catch all the typos once you know the content.
Send it to the client, and be prepared for feedback. Sometimes clients will love what you've written and said it's great. More frequently they will ask for some changes. This is to be expected.
The changes may be to content because you didn't completely explain the science of their supplement. Other times they may ask for changes to your language or style. Consider everything they say carefully. The science or technical changes are easy because they will usually provide them.
If they ask for changes to style and you believe it will make the sales message less effective, respectfully explain why. Remember, your customers are often scientists or health professionals, and not marketers, so you have to educate them to some extent.
But in the end, it's their decision. They are the paying customers. I had one client who rewrote everything I sent him because he really liked his own writing best (which I believed was very poor). I wondered why he engaged my services in the first place.
Recently I saw on LinkedIn that he was no longer in that business, and had now set up an editing service!
Be professional and always meet your deadline
The quickest way to project professionalism is to deliver your work on time. It's surprising how few people meet deadlines and do what they say they will do. By being reliable and responsible, you'll soar above your competitors.
Respond to client emails within the same day whenever humanly possible. Provide great service and be pleasant to work with. Everyone has enough hassles in his or her life, and working with you should never add to your clients' stress.
Celebrate!
You've done a great job and the client is happy. Now, you can:
Ask for a referral on LinkedIn, which you can also copy and paste onto your website.
Ask if you can post a copy of the work you did as a sample on your website. Most people are happy to have you do this. After all, it's free publicity for them.
Now, you're building your portfolio, and gradually you can raise your prices.
Ask, "What's next?" Often clients have something else they need to be done, and there's your next job.
If not, make sure they are on your mailing list, so they will think of you when they have more work.
Conclusion
Freelance writing is a great way to make money on the internet. You can do it on your own terms and set your own hours. If you are looking to get started with freelance writing, you have come to the right place. This post will show you how to get your first paying client as a freelance writer.
Thank you for reading our blog on how to get your first paying client as a freelance writer. We hope the information in this post will guide you in the right direction to find your first paying client.