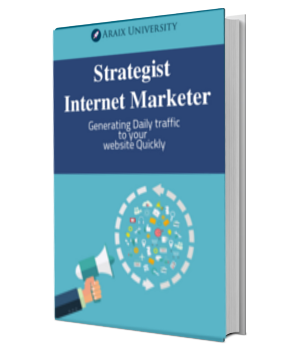 Strategist Internet Marketer – Generate Targeted Traffic
Tips for Generating Daily traffic to your Website you must know, this short guidebook will teach you methods to drive traffic to your website in long or short terms.
In the Internet marketing world – generating traffic is everything. More traffic means more conversion and sales. But, not all traffic is this way. You need to promote your website the right way to attract the right visitors and keep your visitors coming back to your website.
Strategist Internet marketer is a guide for bloggers, business owners and anyone who wants to get traffic to their website. The Strategist Internet Marketer ebook explains all kinds of traffic strategies and tactics you can apply to attract highly targeted traffic.
In this ebook "Strategist Internet Marketer – Generating daily traffic to your website quickly". You will learn various methods to generate targeted traffic to your website. Some methods are paid and others free, but free methods cost time.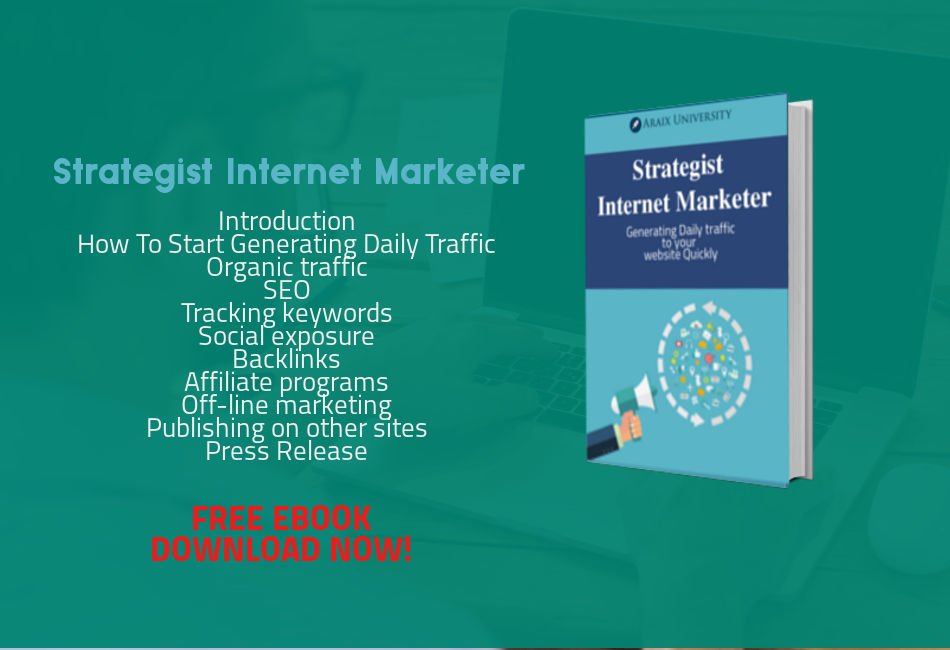 Overview of Strategist Internet Marketer:
Introduction
How To Start Generating Daily Traffic
Organic traffic
SEO
Tracking keywords
Social exposure
Backlinks
Affiliate programs
Off-line marketing
Publishing on other sites
Press Release
Easy to follow marketing guidebook for anyone who wants to promote their website online. You will learn the fundamentals of generating traffic and growing an online business fast and easy. There are free and paid traffic method to promote your website – this ebook will teach about both method.