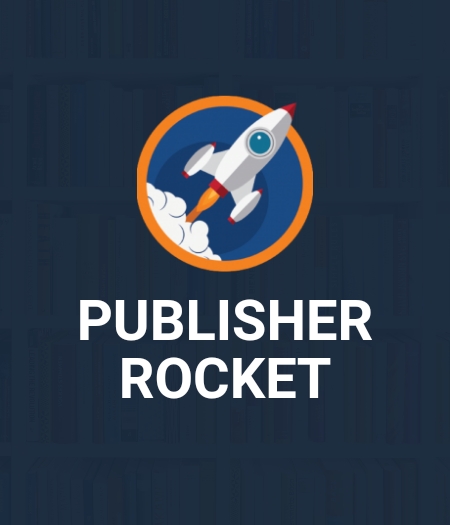 Publisher Rocket – Find Profitable Niche and Plan Your Next Bestseller
You can use Publisher Rocket to find profitable niche ideas for your book, understand competition in the Amazon book marketplace, do Amazon ads keyword research. This tool is made for authors and publishers to do book market research, but software can also be used for content marketing research. This makes PublisherRocket one of the best marketing research tools on the internet.
Selling print books or ebook is a profitable business. The book publishing industry worth $40bn just in the United States as per 2022 data. And the best part is anyone, (I mean it anyone) can write and publish a book online. Amazon KDP self-publishing platform is one of the must popular platforms to get a book into print and publish it worldwide. KDP has a few other features that make it the go-to platform for publishing book online. Whether you want to publish ebook, or paperback or hardcover, KDP has got you covered.
Amazon is the biggest e-commerce platform in the world, and publishing a book on Amazon alone gets your book access to readers from 80% of the countries in the world. Amazon has big potential in getting your book accessible worldwide, and their KDP program makes it attractive for independent authors. Because of this, Amazon is the best platform to do market research and find on-demand niche for all kinds of products.
Search engines like Google have a Keyboard Planner tool to do market research, but Amazon doesn't have any official keyword planner tool. There are a few handfuls of third-party Amazon keyword research tools. Most of the Amazon keyword tools are unaffordable for average people, but this is not the case for PublisherRocket.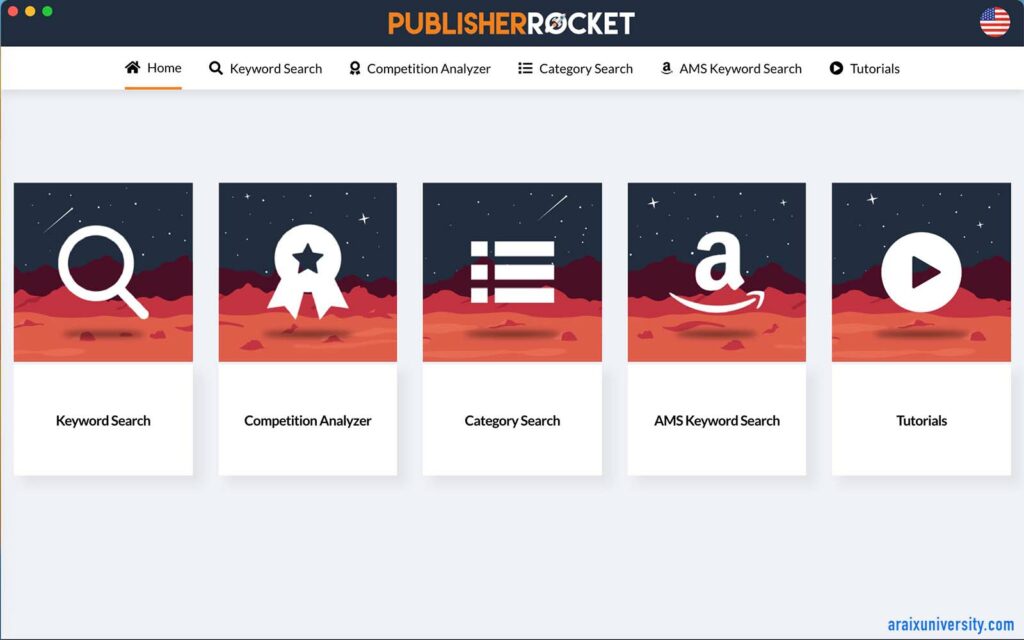 Allow me to explain how PublisherRocket can make your life easier and get you the information you need to plan your next bestseller book or market your existing book:
Keyword Research: PublisherRocket keyword search feature will get you a lot of information about an individual keyword and help you find related keywords. You will get information about a keyword such as number of competitor books, average monthly earning, estimate number of search queries each month, competitor score (score between 0 and 109, less is better).
Based on the keyword search feature, you can get the idea about marketplace demand. You can use keyboard research information to do SEO for your book and plan your book launch effectively.
Competition Research: Keyword Research includes information about keywords only, but the competition research feature will get information about the books. You will have access to information about your competitor's books such as book format and categories it is listed in, author name, age of the book publication (in days format), Amazon bestseller rank (Amazon book ranking based on book sales), number of page in the book, KWT (keyword in the book title), book price, daily and monthly book sale in USD.
You can use the competition research to understand the supply in the marketplace and book performance. Likewise, you need to understand competition on a particular keyword and spy on competitors book categories, so you can better plan your book subject and content. Furthermore, you can also estimate your book sales and plan your marketing budget to achieve your bestseller goal.
Categories Research: The Categories research feature will help you find better book categories for a particular keyword.
Not all categories are visible on the KDP book listing page. You can list your book in two categories in KDP, and one category is selected automatically. You can also copy the categories listing of a particular book on Amazon and reach out to Amazon KDP support to help you list your book in the same categories. Amazon KDP support is better than it competitor, IngramSpark.
Amazon Advertising Keyword Research: This feature is a lot helpful if you are doing or planning to do an Amazon advertisement for your book.
If you have purchased any goods from Amazon, then you might have seen sponsored content on the Amazon website, and their app. The sponsored listings or content on Amazon is integrated in a way that feels organic and user-friendly. The Amazon advertising service allows new sellers and author/publishers on Amazon to find new buyers. Amazon ads is much cheaper than Google Ads and the conversion rate is also high. This is because people come to Amazon to buy things.
AMS keyword research will help you find keywords that advertisers are using to promote their products (books). You can find related keywords and books ranking for by searching a keyword. This information will help you with Amazon ads targeting. At this movement, PublisherRocket AMS search feature doesn't have CPC (cost per click) information. You have to use the keyword list in your campaign to find the keywords cost per click information.
Available marketplace: Right now, PublisherRocket is available for Amazon USA, UK and German marketplace. These three marketplaces have higher demand, you can use keywords research data from the USA marketplace to rank higher in other Amazon Marketplace.
Book Formats: There are three departments of books on Amazon, Books (paperback and hardcover), Kindle edition (eBook) and Audible (Audiobook). You can do research for all types of books available on Amazon using PublisherRocket.
Platforms: PublisherRocket is available on Windows and Mac computers. It's lightweight software, and you need an internet connection to use it. The software works properly without any crash issue, I have been using it since 2020.