Sale!
Trello – Project Management Tool to Boost Your Productivity
$5.00
Stay organized and work collaboratively with your team in a fun way
Description
Trello is go-to project management tool which makes organizing your thoughts and idea visually and fun way. Boost your productivities with Trello even you are individuals and working alone like me. I am using Trello for a long time and it is my best productivity hack tool. I use it for project planning, daily to-do list, weekly planning and even getting my thought on the card.
So why not you also try Trello for your daily work and see how it helps. It's free.
Trello Features
Create boards, lists, and cards to prioritize and organize your project visually.
Add more information to your card, comments, Labels, Due Date, Attach file and create a checklist inside the card.
Collaborate with your team to stay organized and updated with your ongoing project.
Change the background of your board
Add emoji to your card
Highlights: Update from members project in the timeline
Create a team for your other business or project
Integrate your boards with other productivity tools to boost your workflow.
Trello available on multiple devices to stay updated and always in sync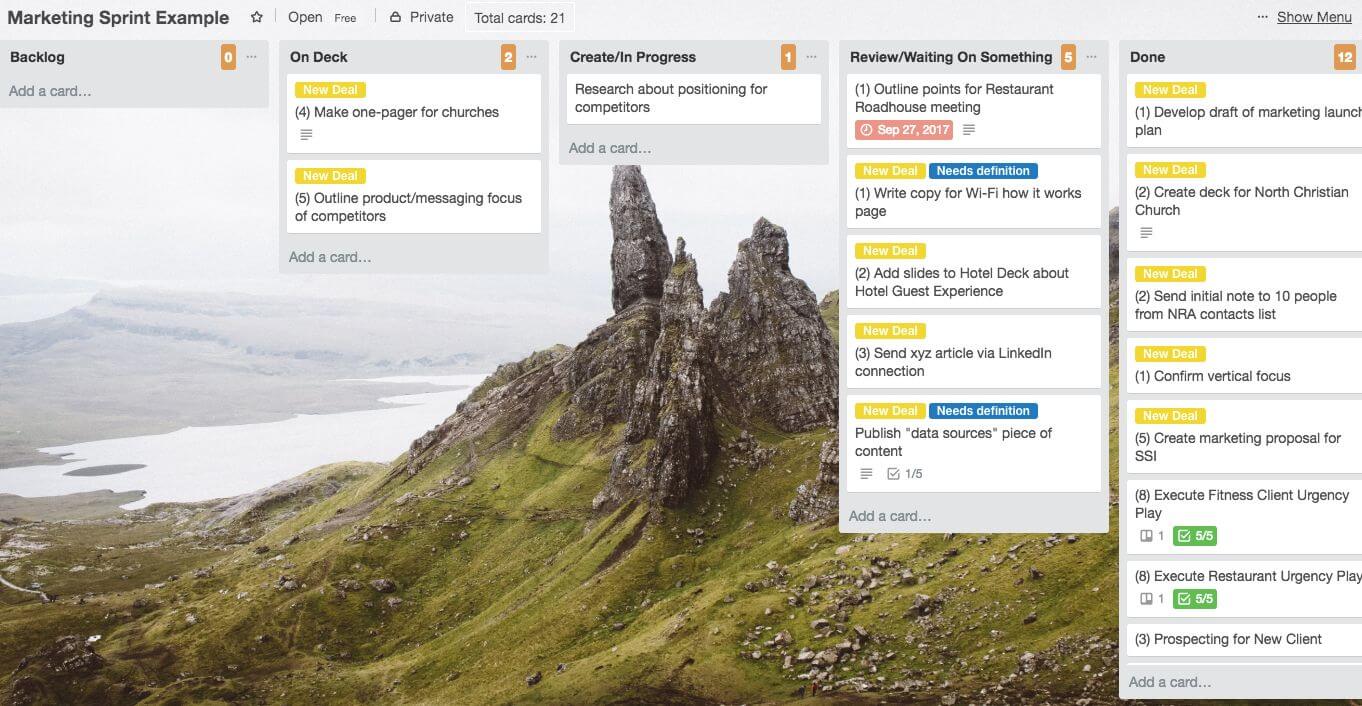 Pricing
Free forever
Upgrade to premium for extra features and storage. Business Class: 9.99$ and Enterprise: 20.83$
Alternative
KanbanFlow (freemium)
Zenkit.com (Freemium): I have tried this one for project planning and visually it is the best alternative.
[cs_gb id=28886]