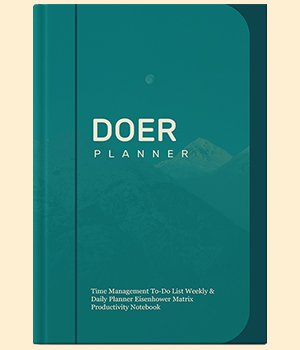 Doer Planner: Eisenhower Matrix Time Management Notebook
This Eisenhower Matrix Time Management Planner Will Help You Prioritize Your Tasks by Urgency and Importance So You Can Focus on What Matters Most.
If you want to get must out of your day and get things done on time then this notebook is for you. This notebook will help you stay organized with your to-do list and focus on what matters most. You will tackle each task by priority and manage your time more effectively using this notebook.
This Eisenhower Matrix notebook is a standard way to manage your time and get things done in this hyper-sensitive world. I am using this method for my productive life as a freelancer and blogger. I have also seen must of productivity and success-related influencers talk about this Eisenhower Matrix method.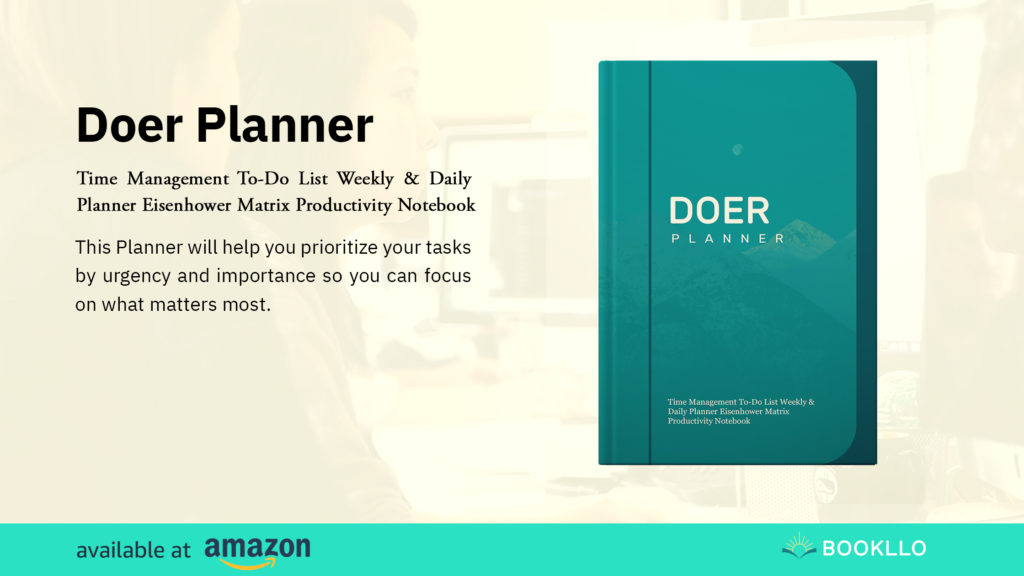 Doer Planner is one of the best Eisenhower Matrix Time Management Planners available on Amazon. It comes up with an introduction on how to use Eisenhower Matrix to organize your day-to-day task and stay productive. Its focus is on prioritizing each task based on the important and urgent matrix so you can do the task that has higher value first.
Best Eisenhower Matrix Time Management Planner
This notebook contains:
Perfect Notebook size 6×9 inches
Interior blank white paper
108 Pages
High quality soft matte finish cover
Perfect gift for friends or family members
Order your copy now and live a productive lifestyle, work, make more money, become a better version of yourself.
Hurry up!!!