Christmas, as the song goes, is the most wonderful time of the year. Commercial establishments, such as malls and grocery stores, draw shoppers in with trees, wreaths, candy canes and other holiday decorations. These décors put people into a buying mood. Given that the spirit of Christmas is giving, in-store retailers go through the decorative trouble to strategically stir feelings of generosity, happiness and excitement. E-commerce shop can pull off the same strategy to stir visitors into a buying frenzy. As an e-commerce business owner, you can turn online window shoppers into paying customers by turning your website into a go-to shopping destination.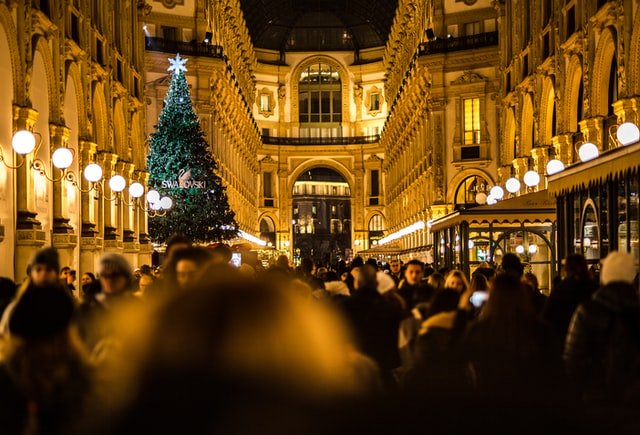 Here are four ideas to help you come up with a genuinely attractive Christmas shopping experience on your e-commerce shop:
1. Update your logo, landing pages and offers with holiday themes that incorporate traditional Christmas colors, such as red, gold and green. You may also add a snowy background or trees covered with snow to entice visitors who love the idea of white Christmas.
If you're not sure to implement holiday-themed changes on your e-commerce WordPress site, consider outsourcing WordPress web design and development to a trusted digital marketing agency.
Many look forward to unwrapping gifts on Christmas Day. During the holiday season, festively pimp out your packaging options at the online checkout.
2. Give customers the choice to add cute and tiny snowflakes and bells on the packaging. You could offer the option to wrap products using red and green wrappers. Whatever strategy you choose, do what you can to make your gift packaging options holiday-themed and memorable. During the holiday season, you'll have a stack of new customers looking for gifts for their friends and family members.
3. If you have people visiting your e-commerce shop, consider transforming your conventional search bar and button into a "gift finder."
You don't have to completely overhaul your search bar or add extra fancy functionality. Just include multiple filters and change the positioning to make search bar look more prominent. Some filter options you could add to your site's search feature are size, color, fabric and price. These options enable visitors to personalize their shopping experience and fast-track their Christmas buying journey.
4. Attract the attention of visitors and shoppers on your e-commerce website by running a Christmas competition. Get people to subscribe to your blog or newsletter, visit a specific page on your website, follow you on Twitter, like a post or share your offers with friends and family.
These activities can boost site traffic, improve customer engagement and increase your leads. At the end of the contest period, pick a random user and send them a nice Christmas-themed prize.
Bump up your e-commerce sales during the festive season by taking note of these four suggestions. These tips will surely draw customers into the Christmas spirit and have a wonderful time buying products at your online store.