The restaurant industry is among the few niches highly prone to losing their bottom line. Boosting restaurant sales is always vital, mainly because it depends on sales to power its services. Promotions and discounts are common ways to get more foot traffic, but it doesn't stop there.
One of the most powerful ways to boost sales is to advertise. Showing off your gastronomic delights, the experience with your restaurant, and all your promotions is possible through advertising. Here are seven ad strategies you can use to build up your sales.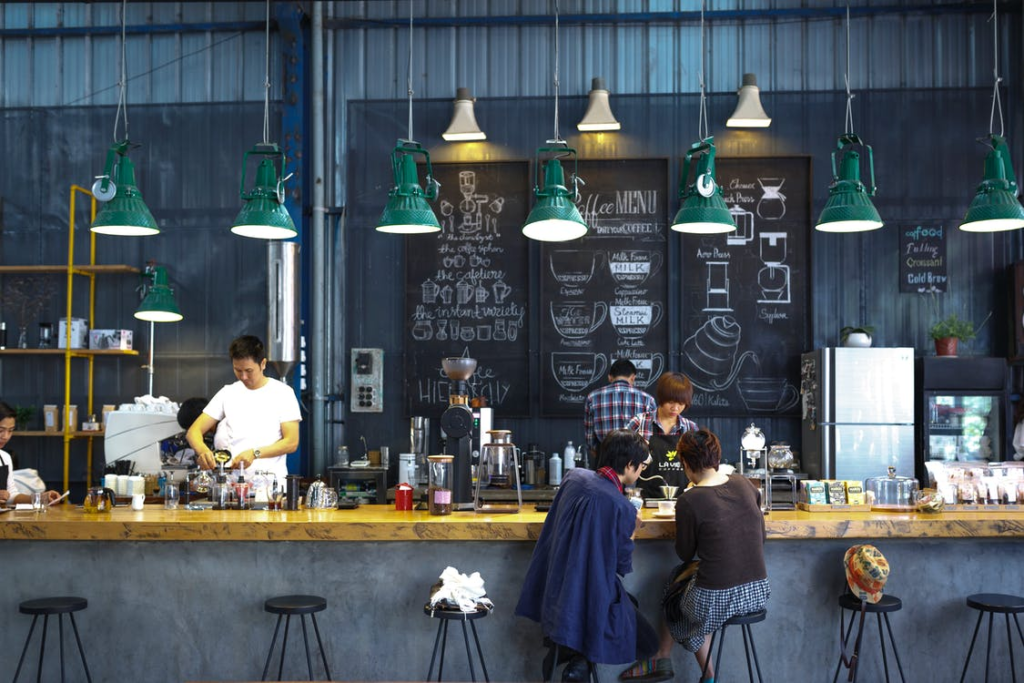 Advertise Your Signature Packages
Restaurant owners have been selling signature packages and add-ons for years, but very few people advertise them. This is one of the biggest mistakes that restaurant owners make. To increase sales, you should promote your most popular items, and there's no better way to do that than through ads.
Advertising your popular dishes, desserts, or drinks is a great way to get more customers. If you convince them to try your specialty, they'll come back for more. You likely have signature packages because they're either the most delicious, most filling, or most aesthetic.
Show Off Your Restaurant Through Display Ads
People spend a lot of their time watching videos nowadays. It used to be that TV ads were the go-to place to reach a broad audience, but today, it's video and YouTube. It only makes sense to take advantage of this by showcasing your restaurant and your offerings through video ads.
The beauty of this is that you can upload it on your social media accounts. You can also host it on your website. Once people see your fantastic food, you'll get their attention. While video ads can be expensive, there are different ways to optimize them.
For starters, you can advertise locally, geo-targeted around the general area that you serve. This allows you to sell people on your restaurant's offerings without spending on people that will never visit your restaurant. Use corporate videos to show off behind the scenes, how you cook dishes, or the general ambiance.
Upsell Through Ads
One of the ways that you can increase your revenue is by advertising discounts on your most profitable menu items. While this can be the best item on your menu, it can also be something easy like an additional side dish. This is an easy upsell strategy because it involves adding extra ingredients to a dish or drink and charging a small amount on top of the regular price.
However, this is a problematic approach because it requires careful monitoring. You have to track which dish or cocktail generates the most profit. Once you do, you can start offering these dishes and cocktails as an add-on.
You can adjust the visuals of your menu to include more premium options. Have more options for side dishes or appetizers. Give more choices when it comes to beverages. Build up more sauces and dips. The possibilities are endless.
Use Seasonal Foods to Get More Customers
Seasonality is one of the most important things when it comes to boosting your menu. People tend to consume more cold drinks and ice cream when the weather is hot. They tend to go for warm beverages and pastries when the weather gets colder.
This knowledge can be used to your advantage. Try promoting seasonal menus, especially during seasons when other restaurants aren't. Promoting a pumpkin latte during fall or a strawberry lemonade during summer might give you an edge over competitors.
Foods served seasonally are cheaper, tastier, and healthier. It makes a lot of sense to capitalize on these seasonal foods, especially if you cater to specific groups of people.
One of the best ways to do this is by targeting them on social media. Create appealing content that caters to the interests of that specific demographic. You can use Facebook specifically to do social listening. This helps you better understand your market, learn about their interests, and deliver relevant content.
Offer Freebies to Increase the Number of Patrons
Offering freebies is another effective method to get customers to keep coming back. It might not seem like a big deal, but giving away something free in exchange for a customer's signature can incentivize them to come back.
How do you go about it? First, you need to figure out the freebie you want to give away. It can be a dessert, a drink, or an appetizer. Once you have that figured out, you can begin crafting your ads.
The trick is to offer something that your loyal customers would want. In this case, give free samples of your best-selling pies or cakes. It's a great way to lure people in, and once they get a taste of your sweet dessert, they will want more.
Use Emotion-Driven Ads That Reflect Your Business Values
One of the most important things you must remember in running a restaurant is maintaining a good reputation. If you have a good and loyal customer base, it will help you attract more new customers.
One way to retain your existing customers is by reflecting your business values in your advertising campaigns. Don't just tell them how great your food is; tell them why it makes a difference in their lives. Share stories about how you help people through your meals, how you helped someone overcome their depression, or how you made your guests feel special.
The idea is to share stories that reflect your values and your principles. Not only does it show your customers that you're different, but it can also help cultivate loyalty.
Maximize Your Social Media Ads
Social media is one of the most effective marketing platforms today. If you want to reach out to a large audience, you need a strong social media presence.
Take advantage of social media by maximizing your Facebook, Instagram, and Twitter ads. Advertise your recent promos, new food items, or your current deals. The more people see it, the more likely they will patronize your establishment.
The Bottom Line
A flourishing restaurant depends on many things, one of which is the number of patrons. It all comes down to how many paying customers you have. To boost your number of clients, you must find ways to get them through your doors.
To attract them, use these advertising strategies to show them why your food is delicious, why they should choose you over your competitors, and what you can do for them. Once they see value in your goods and services, you have a higher chance of converting them into life-long patrons.