Before you start selling products online as an affiliate marker. You need to have a specific niche. Which you will use to target your audience more effectively. Check out this article to learn "how to do niche marketing research". This article is going to help you to start selling your affiliate marketing product online.
If you want to earn money online by promoting products or services, affiliate marketing is your best bet; but only if you do it the right way. Too many people make the mistake of believing that after creating an account with, for example, Amazon Associates, they can start writing an affiliate link into their posts and that's it. There's a whole lot more to it than that!
Affiliate marketing is an increasingly popular way of generating income on the side. If you are just starting out, this means that it's time to learn the tricks of the trade, get the right tools and become successful at affiliate marketing.
Here are a few tips for finding and selling the right affiliate product:
The best way to sell a product is to use it yourself. Are you willing to buy it before trying to sell?
The best product is the one that is directly matched to your content. A cat lover does not want a dog grooming tool.
Think about your reputation when selling other people's products. Is it a good product and will it please the customer?
The merchant page you send your potential customer to must do a good job at converting them to buyers. After all, you have worked hard to get them there.
Will the merchant provide good after sale support and care about customers?
Where To Find Affiliate Products?
This is the boring part. Sifting through sites that offer affiliate products.
Affiliate Networks: These are websites that basically control an affiliate program for a particular merchant. If you visit an affiliate network you will see hundreds of merchants listed and wait for affiliates to sign up for their program.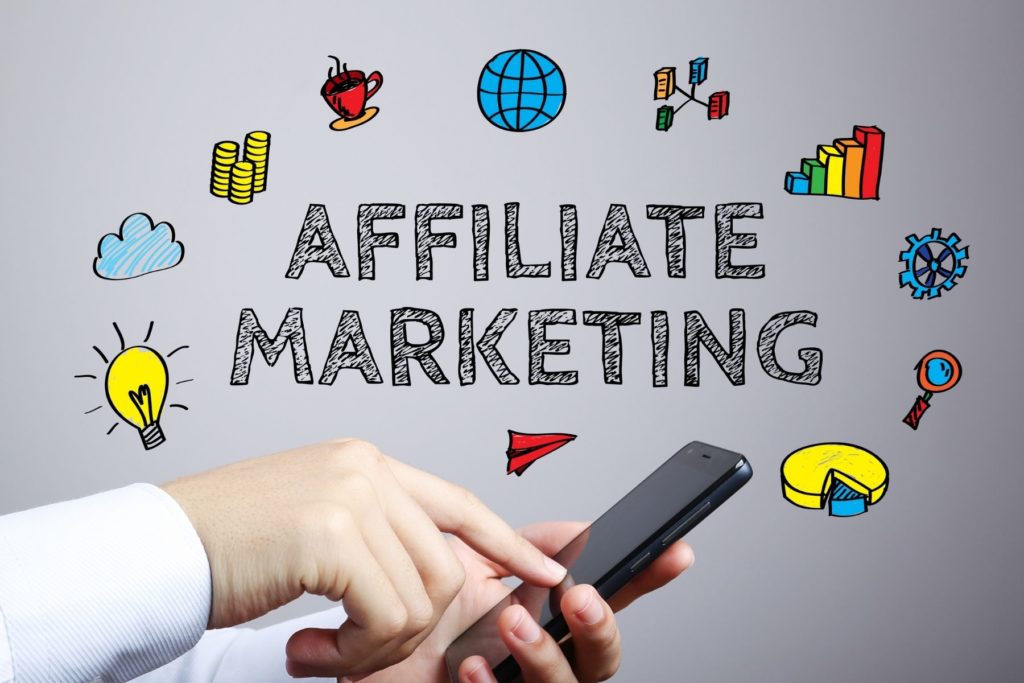 Some affiliate networks include:
Most of these networks are pay per sale or pay per lead. A network like Adsense is pay per click (PPC) and Neverblue is pay per action (PPA).
Go Direct to Merchant Sites: Some merchants choose to handle their own affiliate sales and payments. For example, the Elegant themes affiliate program is run from their website. If you see a product that others are selling then the first place to visit is the merchant's website. Most will have an affiliate link for more information on how to join their program.
We must always be careful when dealing with merchants directly as some have been known to not pay up when commissions are due. Go with well know merchants just to be safe.
Related Websites: See what your competition is selling and find the affiliate program for that product. Please note: The website might either be stupid or smart. Stupid for sticking with a product that doesn't sell or smart for sticking with a product that does sell. Either way, you need to find out for yourself.
Adsense Banners: We all know Google knows what sells with what content so why not steal their ideas? Place Adsense on your blog and see what ads appear on what pages. Then when you see pages that earn good money from Adsense you can remove Adsense from individual pages.
Where To Place Affiliate Links and Banners?
Over the years I have learned that affiliate banners placed in the sidebar of a website are there just for looks. The real money is made within the content. Why do you think Google AdSense suggests that you place a banner within your content? This is because it is the best performing ad.
I have stolen some very valuable tips from the Google AdSense program over the years. For example, Google only serves highly related ads, they like them to be placed in the content, and they like them to blend in with the overall website.
So now when I place an affiliate banner or link I follow these basic rules. But the best rule of all is to have a highly related product within your content. This is because if a person takes the time to read this content, they are obviously interested in its information, which is more likely to lead to a purchase.
Nothing But Useful Content
Even though I say that "content is not the only king", by gosh it is damn important! If you haven't got the information that your visitor wants then you can kiss your affiliate commissions goodbye. Excellent content is the main ingredient in your sale process so never just slap any old content up.
Each time you build awesome content with the right monetization methods, you're building another opportunity to make a sale.
Publishing generic content will not get you in the race for being one of the best information providers and is a waste of your time. Affiliate marketing is not about cheesy sales pitches, it is about providing awesome information that makes the reader want to buy something.
For example, if you choose to review a product it can't be a generic article. The best reviews can only come from a true experience of using the product.
Build Pages and Then…
Get targeted traffic to your landing pages, reviews, tutorials, and so on. You will never know if your content and affiliate links are working if you don't get a certain amount of people there to see it.
Tips to get targeted traffic to your offers:
Guest post on someone else's site where your customers might be.
Share your content through social media.
Create a free download like a PDF report that links back to this content.
Send an email out to your subscribers alerting them of the new content.
Then Do It Again
So you created a page that worked for you. Awesome. Now you should promote that page more and create more related content. Don't leave the page to die and get buried in the archives of your site, it is too valuable for that!
Be In It To Win It.
Well Duh! If you don't add affiliate links and banners into your content then how do you expect to make sales? When people fail to make money when affiliate marketing, it is usually because they are not discretely monetizing all opportunities. People DO NOT care if you have a few links and banners on a website, in fact, they expect it. Especially when they get interested in a product and want to see more. If they have to go and search for the product themselves, they hate that.
The Hunt Must Go On
Let us just say you have written an awesome article, but the affiliate products you usually sell will not fit with this content. You have a feeling that people who read this content might want to buy a particular product. For example, an article about keeping children safe online might be suited to software like Net Nanny rather than an Antivirus program. The need would be direct and far more precise.
So hunt for the closest match possible. Gather new affiliate products and test them. If they work, keep them by your side. If they are duds, take them away from your valuable content.
Make
Every Visitor Count
Every visitor to your website is either a customer or a potential customer. Either way, you need to get their contact details as you can sell more to existing customers and convince potential customers to buy. You should never let a chance go by and never let a visitor leave empty-handed.
In the affiliate marketing business, it is common practice to collect e-mail addresses from website visitors all customers. This is a fantastic way to build a business, however, creating a list of people that are not interested in what you have to offer is a bad idea!
My lists for letsbuildwebsites.com only fall into two categories. One for building a website from scratch and one for making money with a website. That's it. So I am looking for people that are interested in these subjects only.
Sell To The Right People
You also do not want to try and sell to people that already have what you offer. For example, this website shows people how to build a website, therefore my ideal website visitor would not be a well-established popular blogger.
My other main website has basic computer tips and is not for the full-blown geek who talks tech language. If a full-blooded geek read my articles they would be thinking that they are simple and not required, whereas computer illiterate people see a great need for them.
Any old traffic doesn't pay the bills. You need to get targeted traffic to your website.