Nowadays, many small businesses have a website that is an important part of a company's branding and marketing. Customers come to your business site, particularly for its content, usability, and appearance. It is crucial to get your business to succeed along with how visitors see your company. Remember, getting your business site wrong will have a big negative impact on your business and online presence. In this blog post, I will share with you some most common web design mistakes that most small-business owners make: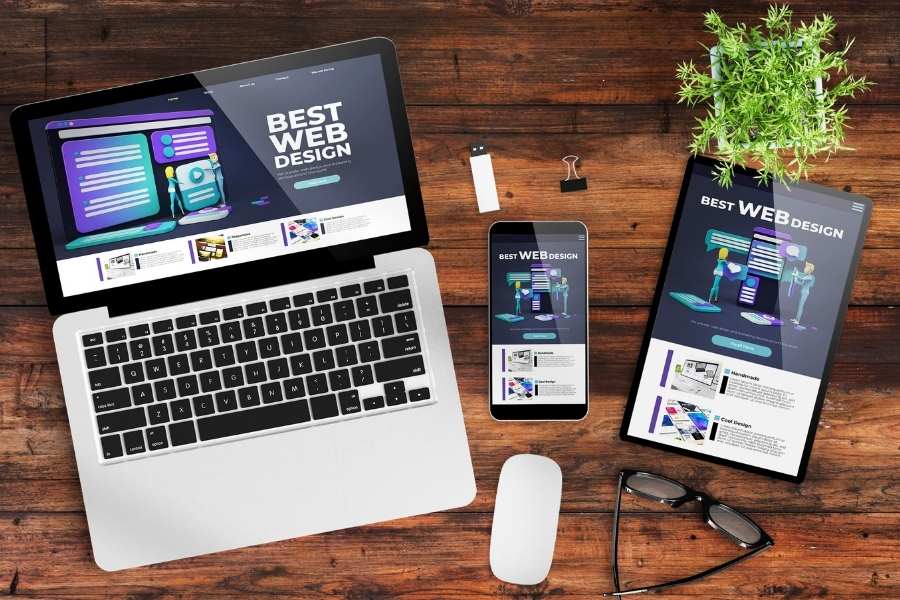 No clear call to Action
When customers come to your business website, what do you want them to do when browsing your homepage. Many small businesses don't present clear call action on their website; visitors exist from the sites.
Therefore, it is crucial to show them the next step that you want them to take. It could be anything like subscribing to your newsletter, contacting you, and buying your product.
You have to make sure that your website answers your visitor's question, that is, "what is next," so that your website visitors find the way accordingly.
Spelling And Grammar Errors
Such mistakes can make your site look unprofessional. We know that the message you send out is more vital than a small grammatical error, but many people won't think your business is professional enough if you make spelling and grammar mistakes. As a result, they won't subscribe to your updates or even buy any product or service.
Therefore, check the content of every page, product description, etc., before making it live.
Poor Navigation Tools
Every customer or visitor of your site wants to know how to get information and access information easily with better navigation tools. It is impossible to provide without excellent navigation tools. Divide your website content into sections so that visitors can identify it easily.
Remember, the home page of any website identifies your business or who you are and what you do. So, links within the homepage take the customers to departments within the company and then link to your Products.
Site Is Packed With Images And Content
Most businesses confuse their site visitors by using crowd images and content onto the pages. If your site contains lots of pictures along with lots of blog posts and links, then your visitors will have no idea what they are searching for. As a result, they switch to your competitors' sites.
Remember, lots of images, blog posts, and links impact your site navigation. Also, it makes your website content hard to read, and site pages take longer to load.
Website Isn't Mobile Friendly
Many small business owners still do not have a mobile-friendly website, and many of them are not even thinking about having a mobile website. As a small business owner, the competitive benefits of having a mobile website are – you will beat your competition if you are one of the first in your business area to have one.
Remember, Providing online buyers and users a mobile-friendly experience can be the difference between a new client or customer and one that never knows how your business can help them.
Five tools to check –
Slow Website Can Slow Down Your Business
Website speed is my major obsession. I believe that load speed is the foundation of any good website, making it the foundation of any good business. Make no mistake, the speed of your website has a direct impact on your business. Quite simply, your bounce rate is how many visitors leave your site without clicking on a single link.
They left without reading much content or viewing a product. If you have a WordPress website, check out the 22-step process to speed up your website within 30 days article by CloudLiving.
No Social Sharing Buttons
Today, we live in a social world, and your site visitors want to share what they like. E-mailing, Social buttons (Facebook, Twitter, etc.), floating widgets for liking, tweeting, pinning, etc., will make sure your visitors have an easy way to share your content with their friends. It would be best never to take shortcuts when it comes to sharing, especially when your website has informative content like blog posts, podcasts, videos, etc.
Make sure you have an "About Us" and "Contact Us" page available where your visitors can engage with you. You should use a simple contact form and put your social media link like a Facebook page or a Twitter handle so visitors can learn more about your online presence on social media.
Don't Hire A Professional Web Service Company
Most small businesses failed to hire a professional and experienced web design agency to make their business website. Ii\t will hurt your business if your website is not user-friendly. You can boost your website ranking and online presence using better web design tactics. Please take a look at our list of top 100 tools for small businesses.
Hence, hire a professional small business web design that provides do-it-yourself and offers customized services to give your site an attractive and professional look at an affordable price.
Site Visitors Have To Search For Contact Information
Please do not make your website visitors search for your contact page, but put your office number, a mobile number where it is clearly visible, and make it click to call for mobile visitors. However, many businesses do not prefer to expose their email addresses on websites because of harvesters, but web forms can help visitors contact you via email without any risk.
Do Not Develop Website With SEO In Mind
A good website starts with keyword research, and you have to find keywords, tools, and phrases related to your business and products. Always search keywords that are low in competition but extremely high in search volume.
Keywords like this must be sprinkled throughout the content on your website, along with ALT-tags, titles, image tags, META-tags, headlines, and SEO description boxes. Several on-page factors in SEO should be considered and are helpful for every online business's success.
Conclusion
Having a website is a must if you want to be a profitable business. A website is a powerful tool that can help you get new customers, connect with existing customers, and increase sales. It is also a great way to connect with your community and build your brand. However, having a website isn't worth anything if your website is not optimized to convert visitors into customers. In the blog post, we discussed the most common web design mistakes small businesses make. We hope that you enjoyed the post.