A niche website is a successful business model. As of 2021, there are more than 100 million active websites on the internet. However, with the increase of competition, it has become increasingly difficult to make a name for yourself in this competitive market.
A niche website is an online business that serves a specific audience or industry only. It helps entrepreneurs by providing exclusive information that they can't get anywhere else on that particular topic or industry. The goal of these websites is to attract the right people who are looking for exactly what you offer. For example, if you are passionate about cooking and you have made an outstanding recipe that every home cook should know about – then you might want to start a blog about it. This way, you will attract readers who love to cook and want authentic recipes from experts like you!
Are you ready to create a source of passive income that will keep your bank balance increasing, even when you are partying? Here is the step-by-step process of building a niche website
Step 1: Brainstorm Niche Ideas
The very first step is to decide on the niche. Keeping in mind your interests, note down all the ideas that come into your mind. Narrow down your search;
Can you write 100+ posts on this topic?
Can you do reviews?
Does the topic offer good affiliate programs?
Step 2: Set Up Your Website
The easiest way to set up a website is to hire a freelancer on UpWork or Fiverr and get your own website along with a domain name in no more than 24 hours. Interestingly, the entire bargain will cost you no more than $20.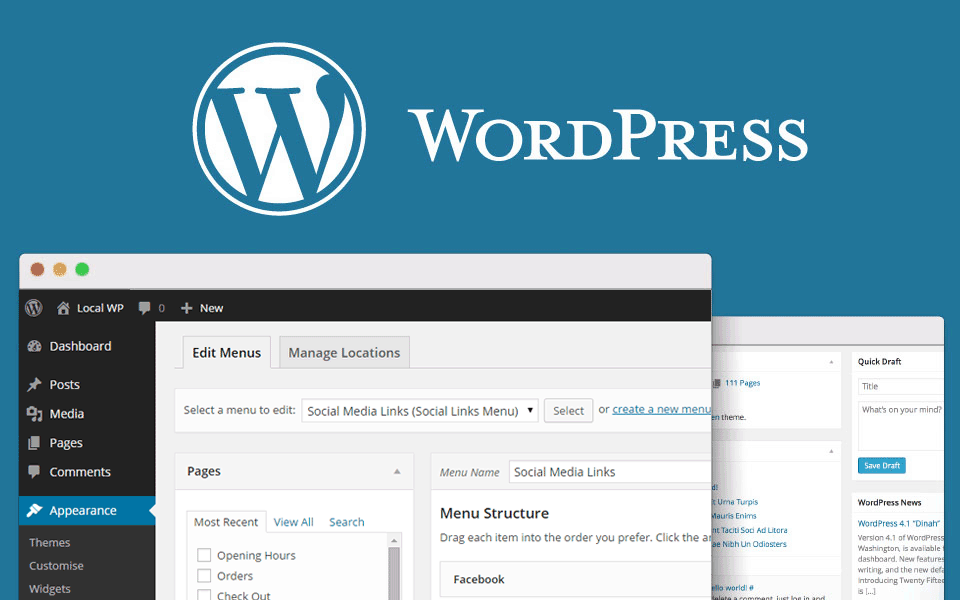 There are many reasons to choose WordPress for Your Niche Marketing website for Example Easy to manage Backend platform, SEO, free Plugin, and themes, etc. Click here to learn more on how to set up a WordPress blog.
Step 3: Content Creation Plan
It is vital to plan for writing and updating fresh content on your website. You should make an initial target of uploading 100+ articles on your website or, 3-5 posts every week until you achieve the desired ranking on search engines.
Step 4: Keyword Research
In the world of niche marketing, content creation, and blog writing, you will come across several types of keywords. Normally, the content of a website is designed in accordance with three types of keywords:
Primary Keywords
Secondary Keywords
LSI (Latent Semantic Indexing) Keywords
Another important aspect is that the keywords may be one, two, or more than three words. There are also long-tail Keywords, also known as keyphrases.
Keyword Research Tools
Keeping in mind the importance of keywords, I suggest that you utilize reliable tools that will help you find appropriate keywords for your posts. Here are a few of the reliable keyword searching tools:
Some Tips on Using Keywords
You must have two to three primary keywords that you will use in all your posts.
You must search for secondary keywords separately for each of your independent posts.
For example:
Niche: Sports Gear
Primary Keywords: Sports Gear Online, Sports Gear Reviews, Best Sports Gear ( Topic: How to get Best Tennis Gear ) Secondary Keywords: Best Athlete Apparel, Best Sports Shoes, Affordable Online Sports Gear, etc.
Keyword density (Number of times a keyword is used within the body of the article/review) must not exceed 2-3% for the primary keyword and 1% for the secondary keyword.
The title must contain the primary keyword.
Keywords must be present in the first line as well as in the last paragraph of the content.
Step 5: Promote Your Website
Now is the time to let the world know about your website. You can use the following platforms to advertise your website:
Through Search Engine Optimization (SEO) Backlinking
Email Marketing
Social Media Marketing (Facebook, Twitter, Pinterest etc.)
Final Thoughts
Be Innovative: There are probably hundreds of people already working on the niche that you have chosen. How can you be noticed in such a large pool of already established websites?
The answer is simple: because you are going to be innovative! Because you will write what people want to read and because your content will be close to the heart and mind of the readers. Give people something new and different, stay away from conventional topics, and the market will be yours!