A niche website is a website that is created for a specific topic or industry. A niche website may have content about topics related to the area in which the business operates. Successful websites have been built around subjects as diverse as skiing, interior design, and bird watching.
There are many ways in which you can make money with your niche website. One way to make money with a niche website is by selling something on it like digital goods, physical goods, e-books, and services such as coaching.
Another way to make money with your niche website is by using Google Adsense or affiliate marketing.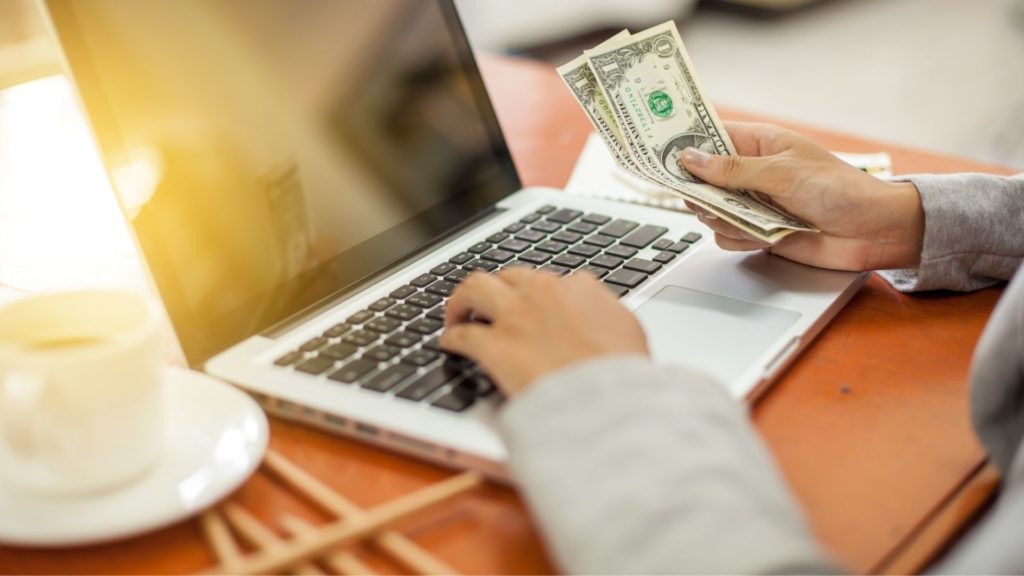 These are just a few of the concerns that are often discussed on passive income forums and searched on Google for Niche marketing. But remember these things:
Niche websites are still here; in fact, most of the online entrepreneurs start their online businesses with niche websites and microblogs. Furthermore, they are going to stay for a long time, and as long as Google and other search engines give preference to good content, niche websites are going to earn lots of money.
Niche websites are not the slowest passive income source. In fact, they are among the most reliable and most versatile passive income sources. With the help of a reliable and pragmatic strategy, you will be able to make it a multi-purpose earning platform.
Niche websites are not an unreliable passive income source. Those who do not adopt a pragmatic strategy, and those who create unrealistic goals, fail miserably.
Just imagine; you are on holiday while your bank balance is increasing! Are you ready to learn about this most versatile passive income idea?
What is a Niche Website?
The most focused websites are known as Niche Websites. These websites are designed and constructed to conform with SEO (Search Engine Optimization) techniques. There are two important aspects of niche websites:
They focus on specific information.
They provide useful and interesting content to the readers.
The Most Important Parts of a Niche Website!
I strongly believe in prioritizing money and profit over all other things when it comes to passive income. However, I adopt a different strategy with niche marketing.
The people to the content relationship is the most important part of creating and managing a niche website. In niche marketing and niche content writing, the primary focus is on the consumers and readers. And in order to attract the attention of your readers, you need to keep in mind the three most important aspects of niche websites:
The website offers unique and original content. Remember, the Internet contains loads of information, and the visitor must have already visited a number of platforms before landing on your website. Why would he or she stay on your website if the content is commonplace and does not offer anything new?
The subject and theme of the website must be very specific. If the theme is not specific, the search engines won't send a targeted audience, and you will not be able to attract deserved attention.
You know how important it is to have specific and defining keywords for your niche website! How Niche Websites are Different from All the other Passive Income Ideas
Benefits of Niche Websites
Just imagine having a website of your own with an independent blog, embedded social media accounts, and connection to over three affiliate marketing programs! Isn't it a dream come true?
Niche websites act as a platform from where you can operate all other passive income programs. Although we are only giving a few of them, the benefits of having a niche website are enormous.
You can have as many niche websites as you can operate conveniently.
You can run your blogging, YouTube, affiliate marketing, Podcasting, and several other passive income sources on your niche website.
You can convert your niche website into an e-store.
You are done with one of your websites, however, you don't want to close or abandon it because of the huge incoming traffic, and the effort that you have put into it. Don't worry; you can sell your running niche website on platforms such as Flippa. The process also works by flipping websites; especially if it is associated with Google Adsense.
How Can You Make Money with Niche Marketing?
Don't you want to be that lucky guy who is earning $500+ per month through niche websites alone? And how fascinating is the idea of earning a big chunk of $1000+ at the time when you decide to sell your niche website!
Here is how you can earn more money with your niche website: Niche websites provide an excellent opportunity for affiliate marketing. You can post ads and banners as well as encrypt links within the content. Amazon and ClickBank are excellent sources of affiliate marketing through niche websites.
You can earn by writing reviews, articles, and small blog posts. Google Adsense is another great source of earning through your niche websites.
Private advertising is also an excellent source of earning. Most private businesses are keen to advertise their services on a niche website.
Final Thoughts
Blogging can be a great way to make money online. You're doing something you love and you can get paid for it. It's a win-win, right? Well, yes. But, it's not easy. You won't get rich overnight. In fact, you may never become a millionaire. But you can make a living doing it.
Making money has become more accessible to everyday people than it ever has been. Though it is important to note that not everyone will make a fortune from their online business, it is still possible to make money from your website. The easiest way to start earning money online is to sell ads on your website. If you are interested in learning more about how to make money with a niche website, check out the article below.