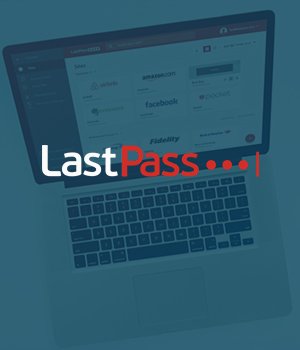 LastPass – Your Personal Vault and Password Manager
The best Productivity tool to save your time on remembering the password and other small details
It is hard to remember all of your account passwords, like email password, social media account password, FTP password etc, etc. The list is endless. Best security of your account is only possible if you use a unique password for each account. You can generate a unique password for each account and save it on the secure cloud right from your web browser.
LastPass is the best Password Manager for keeping your all password in one place, secure and easy to access. You can use LastPass on multiple devices. It is cloud-based and auto syncs on multiple devices.
LastPass Features:
Available on Multiple Device (PC, MAC, Linux, Chrome, Firefox, Safari, Internet Explorer, Opera and Microsoft Edge)
Strong Encryption
Generate strong passwords
Share Your Passwords effortlessly
LastPass Authenticator
Emergency access to the vault
Advanced multi-factor options
Store Digital File (PDF and Images)
Get Alert on Data breach of any website in your vault
Store Password, Forums Fills, Credit card, and Note.
Pricing:
Free for Lifetime
Premium: 2$ Per month (For an individual, Billed annually), Also available for family and business
Password Manager Alternative:
KeePass (Free and Open source) store your password offline using strong encryption.
1Password: (Freemium) The best alternative.
[cs_gb id=28886]