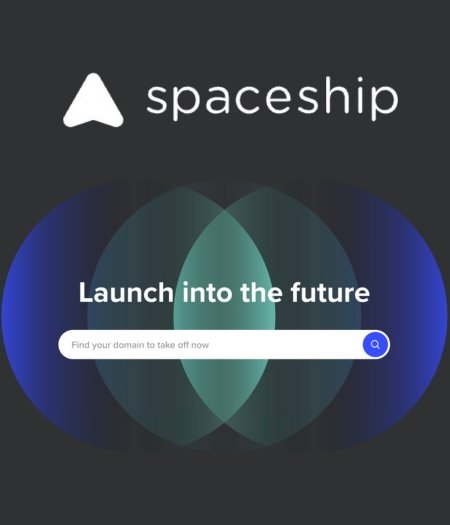 Spaceship.com – Cheap Domain Name Get .com for $2.98 Only
Spaceship.com has an astonishing user interface and design, just $8.95 for .com domain name renewal. Cheap web and email hosting service to get your website online faster. Spaceship.com got everything to help you get your online business up and running like a pro.
I found out about Spaceship.com a month ago on TLD-list. From the name, it doesn't look like a domain name registrar. There is not much information about this website, as it launched in April 2023. I took a leap of faith to give a try to this website and made a domain registration. I am amazed by the experience.
I found out on a forum post that Spaceship.com is the sister company of well-known domain name registrar NameCheap. The Spaceship.com web design and user experience is wonderful. Easy to use navigation and blue gradient color with simplistic design, I am wowed. Not only I got domain name just for $2.98 for the first year, sure renewal cost going to be higher, but still, it is lowest compared to other registrars. Right now .com domain name renewal costs 8.98 USD on Spaceship.com. Furthermore, I see other domain name extension renewal cost is lowest too.
I am paying $11 for .com domain name renewal to my current domain name registrar. I am planning to move my domain name to Spaceship.com in the next upcoming year. I am hoping to see Spaceship.com grow and deliver a better experience in the future. I highly recommend you to give a try to this domain registrar. I understand the skepticism about their pricing, how they are offering domain registration services that low.
Besides domain name registration, Spaceship.com also offers web and email hosting service at a super cheap price. I will soon give a try to their hosting service. What do you think about this website? Do you think this website will stay or go bust? Write about your experience and comment below.
Use Coupon Code: COM67 to save