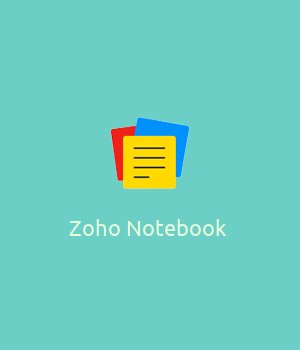 Zoho Notebook – Best Note Taking Tool for Writer and Blogger
Take note, create checklist, record audio, take pictures from the app, much more
Zoho Notebook is note taking mobile and web-based app. It is like Google Keep and best alternative to Evernote. You can use this awesome app for note taking, planning, to do list, journaling and much more. No freemium, no ads, It is completely free.
I am using this note taking app from 2017 and it is my go-to platform for journaling. I use it for writing my thought and recording. Well, you also get unlimited cloud storage. I read their term and condition because of their completely free offer (It is unbelievable, I know). They say it is just one of the 35+ tools they offer on their Zoho platform. Read their business model.
Zoho is multi Saas company. They offer marketing, productivity, finance, etc web-based software. Must of their software has a free trial forever with limited access.


Zoho Notebook Features
Take note on the go: Available on Android, Mac, Web and web browser
Customize and organize: Make it look like your own
Lock Notebook: Protect your note and notebook with a password
Audio Recording: Take audio note and organize it the way you like
Media Storage: Upload videos, documents, Image
Clip Webpage: Bookmark and store webpage
Multiplatform synchronize
Alternative