Profit is the lifeblood of any business, regardless of its size. In this context, profit refers to the small injections of capital necessary to meet monthly obligations, sustain operations, or avoid persistent calls from creditors.
If you are a small business owner seeking passive income or a reliable source of profit, take heart. The size of your business does not determine your ability to increase profits or find additional income streams.
So, what are the most effective methods for generating more money?
Create How-To Videos
YouTube has become the go-to platform for video guides and courses. If your business offers training, you can monetize your videos to generate profit. You can charge for password-protected content or subscription fees, making the content exclusive to paying customers.
When creating how-to videos, research popular search phrases related to your topic to enhance the visibility of your videos. To find potential search phrases, type "how to [insert your topic here]" into the search bar and observe the suggestions in the autofill dropdown. Incorporate these keywords into your video's description, tags, and title.
Set Up an Online Course
You can expand beyond how-to videos by creating an online course that includes downloadable PDFs and tutorials. This approach enables you to generate passive income, as customers pay for the course materials and study at their pace. Additionally, you can establish a dedicated study group where participants can ask questions related to the course.
Try Drop-Shipping
Drop-shipping is a retail method where the seller does not maintain physical inventory or a brick-and-mortar store. Instead, when consumers place orders, you purchase the items from a third party who directly ships them to the customers.
Drop-shipping offers several advantages, such as eliminating the need for inventory storage and bulk purchasing. Platforms like Amazon or eBay can facilitate this profit-generating method.
These are just a few ways to increase your profit and diversify your income sources. Now let's explore additional strategies to help you cut costs, improve your bottom line, and generate more profit.
Write a Money-Making Blog
Does your business specialize in a particular area of expertise? Share professional advice on a blog. For example, if you specialize in travel, think about what you can offer: can you share advice on certain activities like shopping or hiking? Are you an expert in budget travel or luxury travel? The more specific you get with your niche, the easier it will be to attract an engaged audience, which results in more money.
Sell Secondhand Technology Online
The market for used electronics is a large one. You can use Craigslist (or other online selling platforms) to part ways with secondhand MacBook or iPhones. You can score a premium for these types of electronics. Furthermore, some customers flip items by buying them and eventually reselling them.
Strategies to Increase Profits for Your Business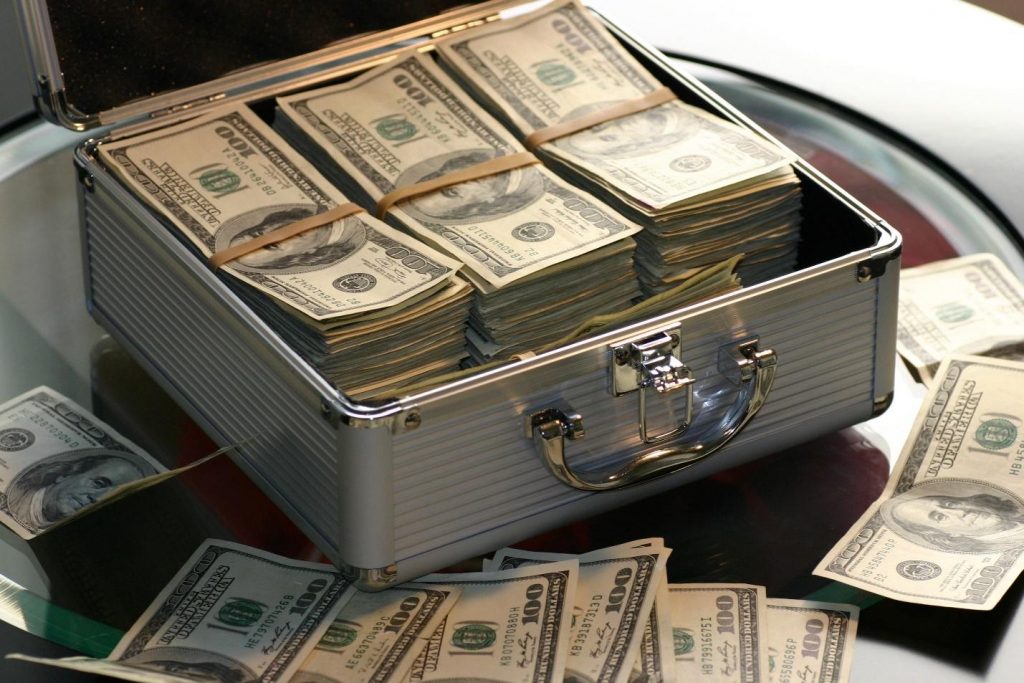 Overhaul your operating procedures: Seek opportunities to increase sales while reducing costs. Consider cross-selling, which involves offering complementary goods and services alongside your current offerings. For example, an esthetician can also sell skincare products. Additionally, offer customer incentives such as special discounts, deals, or giveaways to encourage product trials.
Maximize your cash flow: Stabilize your cash flow by offering ongoing payment plans or pre-paid retainers. Instead of providing one-off consulting services at $100 per hour, consider offering customers a 20-hour retainer plan at a reduced hourly rate. While the individual rate may be lower, the total revenue generated can be higher.
Streamline your management costs: Evaluate your customer leads and employee efficiency. Implement systems to automate management tasks, allowing employees to access and update information seamlessly. Set hourly rates, project fees, and ongoing charges to save time and improve efficiency. Automation streamlines your business operations and enables your team to accomplish more back-office tasks.
Make everyone a salesperson: Empower your employees to become effective salespeople by providing training and teaching them pitching techniques, generating sales, and building networks. Every employee, whether through emails, phone calls, or in-person meetings, has the opportunity to promote your products and services. Encourage self-development and motivate your team to spread your business's message, fostering a profitable organization.
Profit is crucial for sustaining your business, and fortunately, there are countless ways to achieve this goal. With the right knowledge and strategies, you can ensure the longevity and success of your business. Best of luck with your entrepreneurial endeavors!