Profit is the bloodline of any business — whether big or small. Profit here refers to the small bursts of capital needed to satisfy your monthly obligations, the continuation of operations or to stop a nagging creditor from calling you.
If you are a small business owner in need of passive income or a steady source of profit, take heart. Your business size need not determine the likelihood of you increasing your profit or finding more sources for income.
So what are the best ways to make more money?
1. Create How-To Videos
YouTube has become the go-to source for all video guides and courses. If your business offers training, earn profit by monetizing your videos. You can charge for password-protected content or subscription fees. This way, the content will be exclusive to paying customers only.
When making how-to videos, learn more about the phrases people search for to increase your video's visibility. To find potential search phrases, type "how to [insert your topic here]" into the search bar and see what phrases appear in the auto-fill dropdown. Use the same keywords when you write the description, tags and video title.
2. Set Up an Online Course
You can go beyond creating how-to videos by creating an online course with PDF downloads and tutorials, too. It's a great way to create passive income since customers will pay for the info and study at their own pace. They can also post questions related to the course in a dedicated study group.
3. Try Drop-Shipping
Drop-shipping is a retail method where the seller does not have a physical store or inventory. Instead, when consumers order from you, you buy their orders from a third party and ship it directly to them.
One of the benefits of drop-shipping is you don't have to spend on inventory maintenance or storage. Plus, you don't have to buy inventory in bulk. No more worrying if you sold enough so you can get more returns on your investment. This profit-generating method can be done with online selling platforms like Amazon or eBay.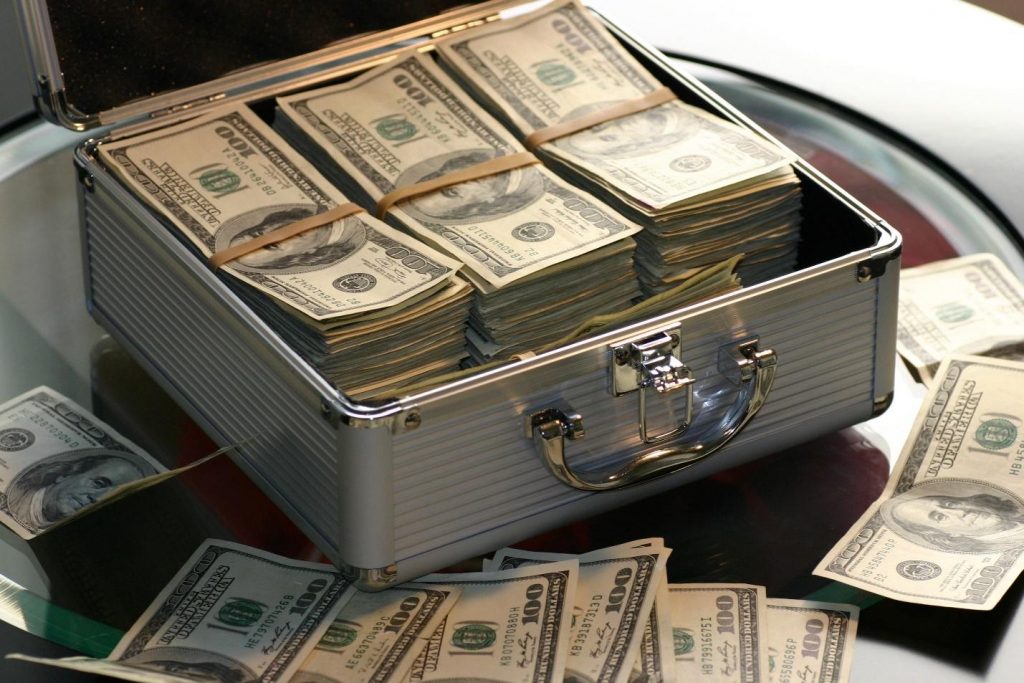 Write a Money-Making Blog
Does your business specialize in a particular area of expertise? Share professional advice on a blog. For example, if you specialize in travel, think about what you can offer: can you share advice on certain activities like shopping or hiking? Are you an expert in budget travel or luxury travel? The more specific you get with your niche, the easier it will be to attract an engaged audience, which results in more money.
Sell (or Resell) Secondhand Technology Online
The market for used electronics is a large one. You can use Craigslist (or other online selling platforms) to part ways with secondhand MacBooks or iPhones. You can score a premium for these types of electronics. Also, some customers flip items by buying them and eventually reselling them.
Strategies to Increase Profits for Your Business
Apart from finding ways to earn money, here are other strategies you can use to cut costs, improve bottom lines and generate more profit.
Overhaul your operating procedures. You need to generate sales while cutting costs. To increase your sales, consider cross-selling, which is the selling of goods and services that complement your current offers. For example, an esthetician may also sell skincare products. Another operational change is offering customer incentives, so they will be encouraged to try your product with special discounts deals or giveaways.
Maximize your cash flow. One of the best ways to stabilize your cash flow is to offer ongoing payment plans or pre-paid retainers. For instance, instead of offering one-off consulting services at $100/hour for a full day, change your offering by giving customers a 20-hour retainer plan. While your hourly rate would be less, you can expect a greater total dollar amount.
Streamline your management costs. How many customer leads do you get? How efficient are your employees? You need to answer these questions, so you can automate your management costs. Establish a system for employees to access and add information, keep all gathered data synchronized and updated and set time for hourly rates, project fees and other ongoing charges. Automation enables your business to run smoothly, as well as help your team accomplish more back-office tasks.
Make everyone a salesperson. From emails and phone calls to in-person meetings, every employee has the opportunity to spread the word about your business's products and services, as well as be an effective salesperson. Engage your employees in sales-generating training. Teach them how to pitch and how to generate sales, costs and networking. If you can get your team motivated to sell your message by encouraging self-development, you're on the way to creating a profitable organization.
Profit keeps the business alive. Fortunately, you'll never run out of ways to sustain your business efforts — if you know where to go and what to do! Good luck with your business ventures!