The role of content writer and copywriter is often misunderstood by marketers who want to be successful with their content. It's important that the content writer or producer you are working with is powerful and well versed in creating content that is suitable for the specific goals for your content marketing.
Copywriting and content writing seem like two sides of the same coin, even though there are major differences between the two styles of writing.
What is the difference between content creation and copywriting?
Content creation is a more specialized form of writing focused on one or more content marketing goals. Copywriting is especially done for marketing purposes.
Copywriting is used to advertise a brand or product, drive more sales and encourage direct response.
While content creation is used to create bonds/trust with website or store visitors, create a positive brand association and help you increase domain authority.
What is Copywriting?
Another word for copywriting is "Marketing writing". It refers to the text that is used to market a product or service in some way. When someone creates writing for advertisements, website content, email marketing, social media posts, eCommerce business or any other marketing communications, they are writing copy.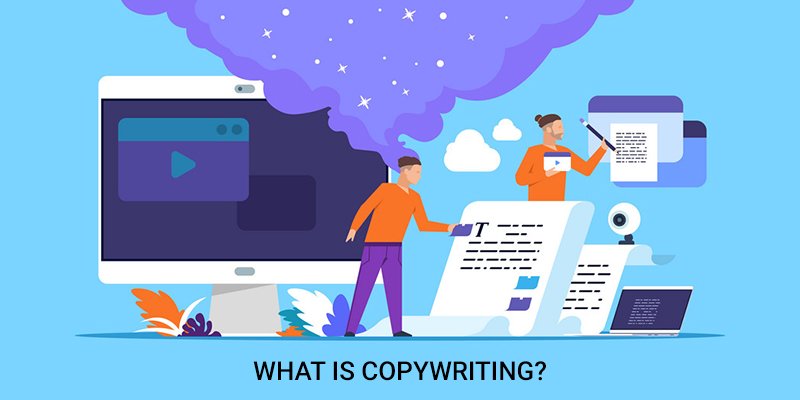 The word "copywriting" itself gained from a secondary definition of the word "copy" which is used to describe text for an article or advertisement.
How is content creation different?
When writers write copy for a piece of content marketing, they are doing a different form of copywriting. Classic copywriting skills will only get them so far, exciting product's description, discount offers, compelling call to action, promotional offers that are often found in marketing copy are typically away from content marketing.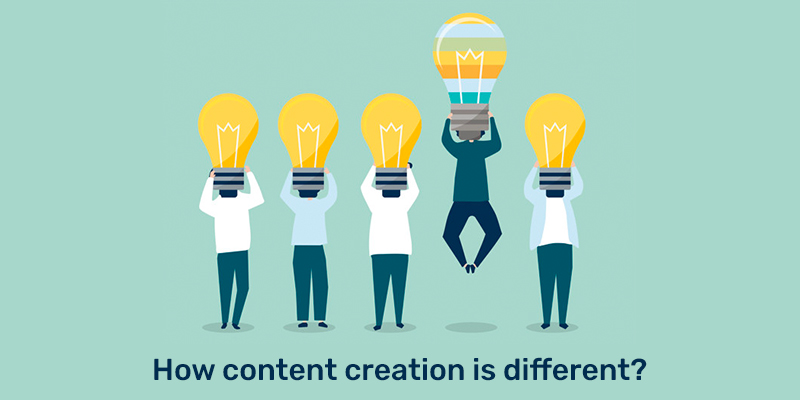 The Content writer requires a different set of skills because the goal of content marketing is from other forms of marketing writings. The goal of any marketing is to attract visitors and convert prospects into visitors. But the methods used in content writing are more indirect when compared to classic marketing assets.
Content marketers don't promote specific offers or products, they seek to build relationships with visitors by providing them valuable, entertaining or educational information at no charge to visitors. These relationships are the foundation on which brand and loyalty can be built.
What's the relation between copywriting and content marketing?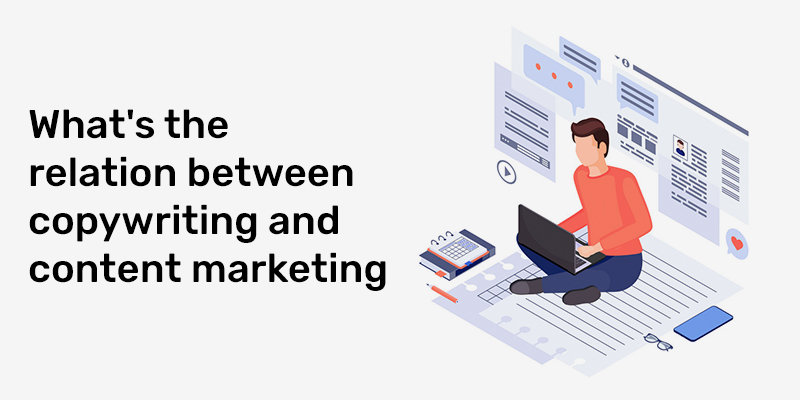 Both Copywriting and Content Marketing :
Are created to convey a message to the audience
Target a specific audience
Requires best quality writing
Adapting copywriting or content creation to your business
Now you know the difference between copywriting and content creation, you will be able to make an instructed decision when it comes to content creation.
We have seen many people who thought they could pay freelance content writers to create several blog posts to see disappointing results, instead; we hope you will use what you have learned to create online content that is well-formatted, well-structured, created to rank, and optimized to reach your goals.
I hope you find some important points that will help you create content or sales copy for your business. If you don't have time for such things, you can get our Content writing Service for your products or services.