In this unprecedented time of Covid-19, the importance of the e-commerce business is at its peak. People who prefer to shop from brick-and-mortar stores are buying products and services from e-commerce stores. This has created fierce competition among digital stores. Each e-commerce website wants to attract customers and boost its sales. One of the important things to attract customers to your site is through optimized copywriting.
No doubt, customers get acquainted with your business through your website. Hence, it is the first point of contact. With the layout of your website, you can appeal to customers. However, to convince them to buy your products and services, you have to pay special attention to copywriting. It is an old saying that content is king. Even a minute change in content can do wonders for your business and increase your sales.
On a deeper level, good copywriting reflects the mission and values of your business. Therefore, you have to write such content that touches the hearts of the people and change their purchasing behavior as you want. Let's have a look at how you can increase sales with e-commerce copywriting.
Understanding Your Target Market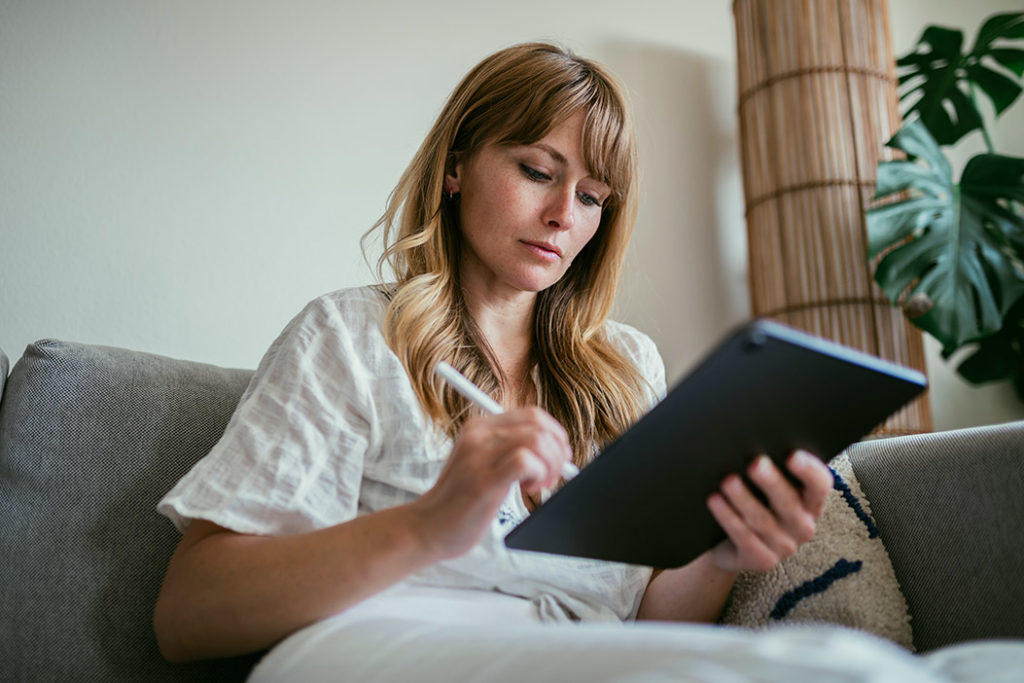 For writing captivating content for your target audience and to enhance your sales, you have to understand your target market well. In this way, you can produce better content because you are aware of the people for which you are writing.
Therefore, you can easily write content according to the customer's wants and needs. For this, you have to collect the data for customer demographics. These details will provide you with deep insights into the target market.
Once you are clear about your target market then you should keep all this understanding in mind whenever you are writing content for an e-commerce website or devising any marketing strategy. While developing content do ask these questions for yourself.
What is consumer-buying behavior?
How can you convince them to buy products and use services?
Are your products and services according to customer's requirements?
This is a glance at a few questions, by keeping answers to these questions in mind, you can add value to your content that will lead to high sales.
Go for SEO
To get optimal results from your website, SEO and copywriting have to work together. In this way, your website will become more visible and result in more sales. SEO will determine the future aspect of your website. There are many paid and unpaid tools available in SEO that will help you in determining the keywords that customers are searching for.
If you are not good at that, you can hire an SEO specialist to work for you. With the help of the keywords, you can understand what potential customers are looking for on the web. Once you know the appropriate keywords then in your copywriting, you can use them to write your content in a way that it becomes more visible.
Another important thing to do is finding the queries and questions that your customers are looking for. You have to provide them with appropriate answers.
Some people make the mistake that they overload their content with keywords. It mitigates the quality of your content. Therefore, don't use keywords in large numbers because it will not make any sense and people will not enjoy your content. Motions
Tell a Story
Storytelling in e-commerce copywriting is tremendously used to increase sales. People get engaged with your campaign. This is because of the reason that stories affect people on an emotional level. Human behavior acts according to its emotions. In the business world, it affects consumer behavior. By telling the stories to the customers you can change their buying behavior because stories evoke emotions in human beings.
According to Paul Zak, who is the author and professor at Claremont College, storytelling is so effective because it produces oxytocin which is a neurotransmitter that creates a deep understanding and trust with your business. You should tell the story in a way that engages the audience even if it is about product descriptions.
The story-telling skill will create a beautiful piece of art that will enhance the customer experience. Creating and telling a story in the digital world is so important that it takes a person into a fantasy world.
Moreover, it also helps in building a good rapport with the customers and develops brand loyalty.
One of the best ways to include the story in content is to create an about us page and then talk about the prevailing problems that customers are facing and how your goods and services will help them to solve them. One of the other important concepts of effective storytelling is to write content that resonates with the target market. Otherwise, it will be of no use.
Develop Catchy Headlines
You will be amazed to know that people skim the content and 8 out of 10 people only read the catchy headlines and only 2 people out of 10 prefer reading in detail. You can well imagine the importance of catchy headlines because they help to attract the customer's attention and develop their interest in your content.
So, whether you are writing for website content or writing a blog, you have to develop a catchy heading. These headings have to be relevant and captivating. If you are unable to tell what you are writing about then potential consumers will not take interest. Therefore, you should create unique headings that trigger them to read further. One of the tips is to tell the benefit of your product.
Make your Copy Scannable
One other important thing to keep in mind with e-commerce copywriting is to make your content scannable. Life has become very fast and people are very busy. Therefore, they don't have much time to read all the content on the internet.
You will be amazed to know that only 55% of people spend fewer than 15 seconds on a page. This is not an ideal situation to engage the customers on the web and to persuade them to buy your products and services. You have a small window to impress potential customers. The research was conducted on the people that read websites.
The result showed that only 16% of the people read the website word by word and 79% of the people scanned the pages. It means that 2 out of 10 people read the entire blog. Therefore, the majority of people are highly selective in reading and they scan the entire content.
There are many ways to make your content scannable. Break down the content into different sections. A large amount of content will distract the reader's attention.
Therefore, you should use headings and subheadings to give sections to the content. Furthermore, you can use bullet points when necessary. If you are including any quotes or any research results, describe numbers in bold or italics. Emphasize the important details and put them on the top of the page. For this, you can use CTAs. It helps the reader to scan your web and turn to the next pages with interest.
Wrapping Up
E-commerce copywriting is a great skill. It takes time to develop. If you learn and follow copywriting tips properly then nothing can stop you from increasing sales and reaping profit.
About the Author:
Lindsay is an avid reader with a special interest in writing and Cryptocurrency and Digital Marketing. Being associated with the marketing industry for the past 7 years, she is working as a freelance writer for various multinational organizations including CCJK.