A competitive analysis is a very important step for any business, especially if it's a startup or small business. The competitive analysis helps you understand your competitors better and, in turn, helps you to form a strategy to beat them. In this blog, we will go through some of the basic elements of competitive analysis and then apply them to a hypothetical business in this case we use an Affiliate marketing business. Nowadays AI can be also used to perform a better competitive analysis which we will discuss in the next blog post.
While most of this report is intended to focus on the overall analysis of the competitor, you should recognize that you are primarily interested in how this information may impact your company and, specifically, a product or product line to your affiliates For this reason, you should make sure, where possible, to focus your information on how it impacts the markets in which your products will compete with theirs.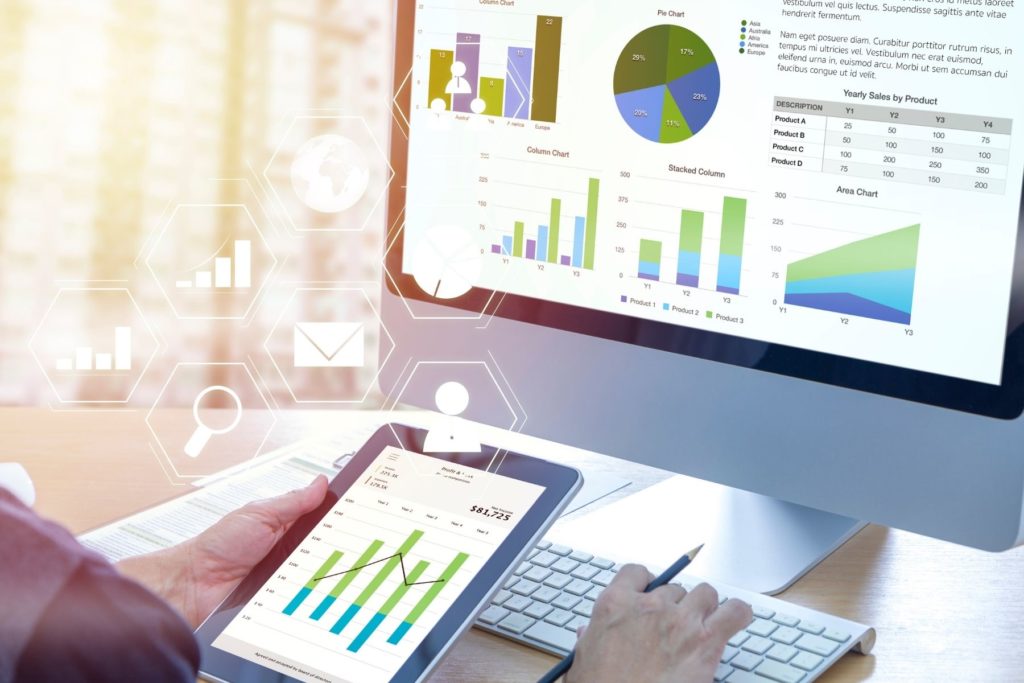 That is how your report will stand out among the other marketing affiliates in a merchant's eye. It should be included in your proposal whenever it is possible. I have listed the guidelines in sections to make it easier for you to read and then furthered the report guidelines for you as well for easier reading.
General Company Information which includes name, location (headquarters, other locations of importance), website address.
Summary of the Business which includes a section that will summarize the company, business units and the general nature of the business.
Business Overview should include sections on the history, ownership structure, types of businesses, mission, strategy/objectives, and key executives.
Recent News/Developments such as important company developments within last 6-12 months (e.g., reports from news sources, press releases, financial statements).
Financial and Market Share Analysis – includes sections on corporate performance, trends, market share for the product.
Marketing, in general, should include sections on products and services that are offered, target markets, positioning, customers/users, pricing model, promotional efforts, sales force, and distribution.
Other Miscellaneous Issues like adding sections on technology capability, partnership arrangements, and intangible issues.
A list of your Competitors where you will list key competitors facing this company
SWOT – strengths, weaknesses, opportunities, and threats.
Below, I am going to actually pinpoint what should be included in the market study like I did above, however in more detail and with an explanation on how to write it. I am listing them in steps rather than points to make it easier.
The information that is provided in a market study should be based on the research that you have collected AND NOT on one's own perceptions, guesstimates or other unsupported statements. This information should be based on fat alone! The only exception to this may be within the SWOT analysis; however, even most of this should be supported with some evidence.  
If you are unable to find any specific bit of information it is probably a good idea to make this known so that the person reading the report would know of this potential limitation of the market study and be ready for it. Obviously, you need to collect good research so you do not end up having too many of these statements.
It is generally a good idea to define the most important terms and concepts when you first introduce them so as not to confuse the reader. This will benefit those reading the report who may not already possess knowledge in this area. Alternatively, you can create a glossary or definition section in the Endnotes area of the report.
Wherever it is necessary you should explain how the research was conducted or how data was collected (e.g., explaining how the survey was done). This just helps the reader to understand your methodology so that they can decide how trustworthy the information is.
Make note of any limitations of secondary research (research you obtained from other sources) that you used. Unless there are very any significant limitations you can generally include this as an endnote.
If you are investigating a new/different way of doing something with present customers, then you will need to provide a discussion of the cost/benefit of alternative options. That is, what will customer give up to use something new versus what they will get from using the new product?
Once you have completed your market analysis and target audience, you will want to present it to the companies that you are looking to affiliate with.
Competitive Analyses are done for various reasons, but there are some main reasons to do one. First, you can use the data to find out how your products or affiliate offers are performing compared to your competitors. Second, you can use it to determine what your competitors are doing that you are not. Third, you can use it to find out how your products are being priced to determine whether or not you are being competitive. Using the data from an analysis to set goals for your affiliate business is a great way to come up with a plan to change things around.