When it comes to your efforts for generating traffic to your website, you can never do too much to get it. There is more than one way to skin a cat, and there is more than one way to get website traffic. This post is going to show you what they are.
So why wait; let's get right to it because this part in your affiliate marketing journey is perhaps the most important one. It likely makes more sense to begin at the top. For starters, you can start to generate traffic with Sub-domains Web 2.0. Sub-domains are websites that are located within a directory of the main site and have their own domain name.   This method is a chosen method of webmasters because it is simple to do.
Because sub-domains use the same resources as the main website, they are normally much cheaper than getting a web hosting account. Their no cost and flexibility make sub-domains a great way to direct traffic to your site without overstretching your budget. You can set up a sub-domain site on WordPress.com, Blogger.com there are plenty of free Blogging platforms that you can start with. You can also set up multiple subdomain sites to build backlinks this will give you an extra boost in your search engine ranking.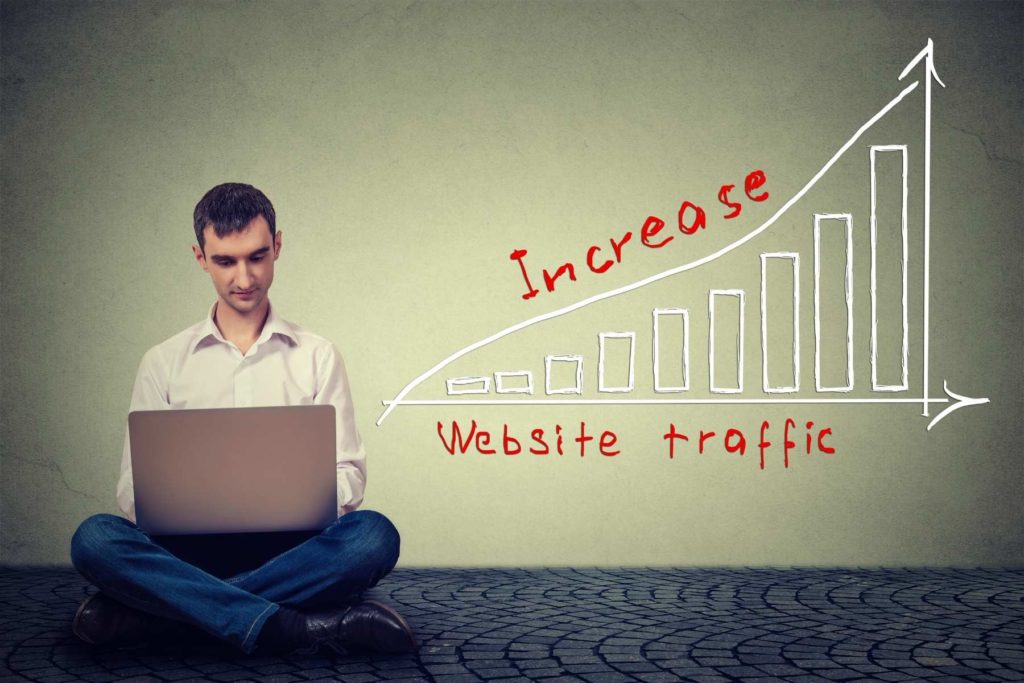 Generate Traffic to Your Affiliate Website
One of the best uses of sub-domains sites is portal websites. Portal websites are sites that link to your main website and have a similar theme, for example, if your website is about selling cars, your portal website would be about car parts. Basically, they provide another portal, or doorway, for visitors and search engines to get to your main website. So if someone inputs a query about car parts, the search engines would send them to your website that is about cars.
Since creating content for a website takes time, often webmasters simply modify the existing text of the main site and reuse it on the portal site. It is important that the content is not exactly the same and that the portals do not just redirect the visitors to the main site. Otherwise, search engines may not index them.
Portal websites can be submitted to the search engines just like your main site. What this means is that the more portals you have, the more visitors you will get. If your website is doing alright in the search engines, then imagine having five more websites out there for the spiders to find.   Five more listings mean that Web surfers have five times as many ways to find your network of websites.
Search engines and links go hand in hand. More and more search engine spiders or robots are taking into consideration the number and ranking of sites that are linked to you. By linking your sub-domains to your main site and to each other, the ranking of all of your sites is going to be greatly improved.
Banner Exchange Programs are an extremely popular way to get traffic to your website. Banner exchange programs allow members to share advertising space on each other's websites. Banner exchanges also help you to bring in new clients and customers that you may not have already had. It is are a great way to generate traffic to your website, but you may not want to clutter your main site with ads due to loading issues so you have to be careful.
Alternative Markets if you want to get your website out there. Search engine spiders will pick up on content variations among your websites. Subtle differences could place a site in a category that you had not thought of and open up an entirely new base of visitors and/or customers. This is again along the lines of finding and writing keyword-rich articles etc. that will draw in and attract people to your wares that may not have been looking.   For example, when your site is about car parts and you place reviews about cars and articles about cars on your website, it varies your site information enough to draw in potential car buying customers as well. If you are affiliated with a car merchant, this could really boost both of your businesses.
It falls into the category of becoming affiliated with "like" sites.   Product and Service Specialization is going to be a great asset to your website's traffic. Your main website may have dozens of different products and services. This is great for your business, but when your website is only general, it can hurt your ranking in the search engines. That is why you must focus on one specialization with your website.
Specializing allows you to set yourself up as an authority on the product is service that you are selling.   Using sub-domains to create sites that specialize in one product or service increases your keyword density and improves your ranking. Plus, many consumers would prefer to work with a specialized business than a one-stop-shop because when you are selling everything, it tells them that you are an authority on nothing! Believe me, this is not going to help you in the long run.  
Text Link Ads
One of the most successful forms of advertising today is text link ads. They are a bit friendlier for your bandwidth and they don't take up a lot of space. They can be easily implemented in most page layouts with little effort. Good text links ads offer some information as to why your website visitor should investigate the offer that is being advertised rather than just saying buy me.
A company that wishes to make an advertisement should also supply you with very short text links which only state the product or company name. The reason for this is so that you can implement the links directly into the content of related keyword articles and reviews. This form of website advertising is a bit time-consuming since it is so hands-on, so you really have to choose your products carefully. The information that you supply to your website visitors will help them make their choices so you have to be honest in your sales copy. If you are successful in this promotion strategy, over time your reviews won't be seen as hype and bluster, but as a reliable source of information that visitors depend on.
Email Hot Lists are another great way of generating traffic to your website and sell services. What they are is just another form of contact information that you can use to get and keep in touch with new clientele. Using hot lists is not the same thing as a contact list. Email hotlists are things that you pay for from other companies that contain the email addresses of people who are looking to buy or are buying items just like those that you are selling. They are called hot lists because there is no guesswork here. Your contact list is from people that meet your targeted audience already. That is why it is so important for you to know who you are trying to sell to.  
Building an Email list
Are you reluctant to use unsolicited emails to contact new prospects?   You should be. The last thing you want to do is make all of your potential clients mad launching terrible 'flame campaigns' against you or your company or worse….about your affiliates. My advice is to not get involved with anything that even resembles spam.
However, if you use email lists properly, and in a non-intrusive way, you can make a lot of money and keep perfectly safe in the process. In the next blog post, we'll reveal how to use email to your profitable advantage, without getting flamed.
Search engine optimization (SEO) is key to generating traffic to your affiliate website. The more traffic you get to your website, the more money you can make. With the tips in this article, you should have a head start on your competition. If you have any questions, or if you need help getting started, please leave a comment below.