A financial crisis is an event that happens once or twice each decade. This is the reason why any business should be prepared to go through them. In this article, you will find out how professional SEO will benefit your business through a financial crisis. Keep in mind that the coronavirus pandemic has high chances to create a financial crisis very soon. So, you should strongly consider the use of SEO services to help your online business pass this crisis.
It is in your best interest to find a good SEO agency that can help you implement an SEO strategy personalized for your website. There many advantages that SEO can bring to your business during a financial crisis. Below you will find the 5 biggest ones. They will be explained one by one.
Professional SEO During the Boon!
Due to the coronavirus pandemic and the restrictions imposed by the governments most people are forced to spend most of their time indoors. Due to this, the amount of time spent online rises day by day. This is a massive opportunity for most online businesses. Profesional SEO is an organic online marketing method.
Organic methods are slower than paid methods because their goal is usually long term. Thus, the results brought by SEO services usually take some months before growing to be a significant asset. But during this period, the speed with which these results accumulate will be very fast.
Moreover, search engines are the biggest source of traffic for a website, thus the potential of SEO is the highest of all the online marketing methods. If you use more online marketing methods and you want to see if you get the most traffic from SEO during the crisis, then you can follow this guide. In conclusion, you can use SEO services to make the most amount of sales in this period of an online market boon.
SEO Services During the Financial Crisis
Keep in mind that the boon will not last forever. Very many physical businesses had been close and a lot of people are forced to stay at home without the possibility to work. After a certain period of time, the spending power of these people will drop and together with it the number of sales that all businesses will make.
This is why your online business will probably not be able to make enough sales in this period and you will suffer quite a few losses. For this reason, is very important to make use of the period of market boon and after that to switch the focus of your business during the crisis.
Instead of trying to make sales and compete with a large number of other businesses for a a low number sales it would be better to try something else. We suggest you to try and accumulate a big follower base in this period. Then after the crisis passes you can start selling to your follower base.
A large part of SEO is based on content, which, in turn, is the best method to attract and deepen your business's relationship with new potential customers. Through SEO you can attract a large number of visitors with content and acquire their e-mail through more content.
Then you will be able to send them e-mails with more useful content. By following these simple steps you will be able to gain their trust. When the spending power of the population grows again you will be able to sell your products and services to your follower base very easily.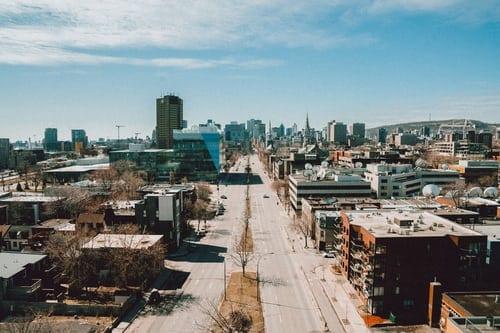 Long Term Advantages
One of the biggest advantages that SEO offers is the ability to bring results long term. This means that even if you stop investing in SEO, your website will still have a lot of visitors for many months. On the other hand, paid methods like Google Ads and Facebook Ads are short term solutions because once you stop spending money the website visitors will stop coming.
So, all the effort that you will spend through this crisis with SEO services will not become useless after the crisis passes. You will still be able to obtain results even after it passes. Moreover, once you get on the first page of SERPs (Search Engine Result Pages ) it will be much easier to maintain that position.
This means that you will be able to implement even more online marketing methods on top of SEO. By doing this, the results will only increase and your business will develop much faster than your competitors.
Lower and Lower Costs
Paid methods will certainly get more expensive during the financial crisis. This will not only increase your online marketing costs but it will also provide a lower number of sales. This happens because almost all businesses will fight for the meager number of sales that will remain.
On the other hand, the cost of SEO will remain constant. Moreover, if you can find a good SEO agency, then your online marketing costs will be very low. This will ensure that you will not encounter financial problems during the crisis.
As mentioned above, once you reach the first page of SERPs it will be much easier to maintain your ranks. This also means that your online marketing costs will reduce even more. At the same time, the results that you will obtain will continue to rise.
The Biggest Winner Will Be Your Brand
Due to the larger amount of time spent online and the higher number of people using the internet, your brand will also obtain massive benefits. Firstly, the number of people that will hear and remember your brand will increase at a faster pace than before.
This will increase the value of your brand and, in turn, the value of your company. Moreover, if you are able to construct your brand as a trustworthy one, then the benefits that your website will obtain will rise even more.
But if you want to obtain all the benefits presented in this article then you need to find a good SEO agency. Many people believe that they do not need professional help, only to obtain average results or spend a lot of time and effort for nothing. Be smart and let those experts that have years of experience to take care of your SEO needs.