When you start your own blog, you are taking control of your content. You are the one who gets to decide what you are going to write about, when to publish it, and how often. You get to decide what shareable content is most valuable for your readers and make it available for them on a consistent basis.
A blog can be an excellent way for you to engage with your target audience in a more personal way – by answering their questions in detail and providing insights that they may not have considered. A blog can help grow the size of your email list as well as increase user engagement on social media channels such as Facebook and Instagram.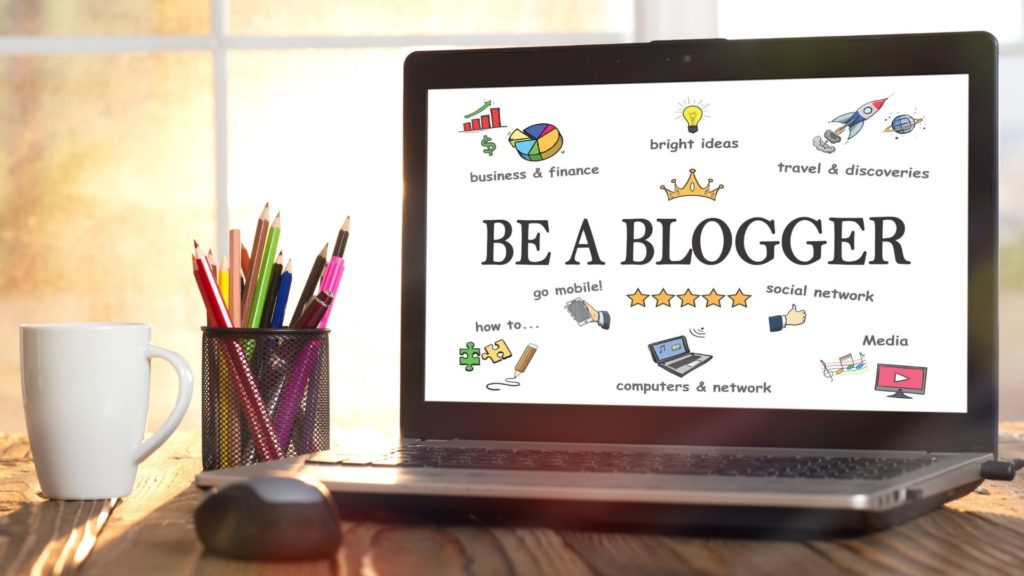 Do you know, around 77% of Internet users frequently read blogs? Furthermore, around 23% of their total Internet time is spent on reading blogs and surfing social networking sites. The term "Blog" was first introduced in 1997, when John Barger called his website a "weblog and was later shortened to the current term, Blog.
What is Blogging?
Blogging refers to the process of creating, managing, updating and earning, by writing content on a website. The entire process of Blogging, however, is not as simple as the above-given definition might suggest.
Why You Should Start Blogging
We all come across articles and posts that tell us that blogging is done for various reasons; most commonly for sharing expertise or gaining recognition etc. However, by conducting a thorough study we can see that the major reason for blogging is to earn money.
Whether a person writes a blog for sharing expertise, gaining recognition, promoting products, introducing a company, or attracting clients, their sole aim is to make money. For instance, when a person shares expertise, he or she is after earning recognition, and once the public starts acknowledging them, they will begin giving out recommendations: approvals for purchasing products or hiring services from their company or corporation, and so on.
Similarly, when a company runs a blog, its main aim is to increase its product sales and ultimately increase its revenue. A blog is an excellent source of earning money unless you just want to keep it as a personal diary, an account of the rambled anecdotes occurring in your life.
So before getting started, we must realize that we are here to earn money, and for that, we will need the topmost talent to do the job; we will need the most sophisticated tools to run the business (blogging in this case) and the most profitable strategy to operate our Blogs on autopilot.
Read More: How to Set up a Blog and Earn Money
Types of Bloggers:
Basically, there are four types of Bloggers:
The Hobbyists: They blog as a pastime and leisure activity, spending no more than 3-4 hours per week updating their blog. Their blog posts are usually based on short everyday life accounts and rambling anecdotes.
Professional Bloggers: They take blogging as a full-time job, working as a freelance writer. They may or may not own their blogs, however, they do provide ghostwriting services either individually, or through a platform such as UpWork or Elance.
Corporate Bloggers: This is a more combative brigade in the blogging community. This type of blogger is usually associated with small, medium and large companies and corporations. They are responsible for managing company blogs, follow comments, and build up a readership. In some cases, they also work as content marketers. Corporate Bloggers comprise up to 8% of the Blogging community.
The Entrepreneurs: Entrepreneur bloggers represent up to 13% of the Blogger community. They run blogs for their own companies.
Aside from the Hobbyists, all the other categories of Bloggers earn a decent living from writing. There are, however, huge differences between their incomes.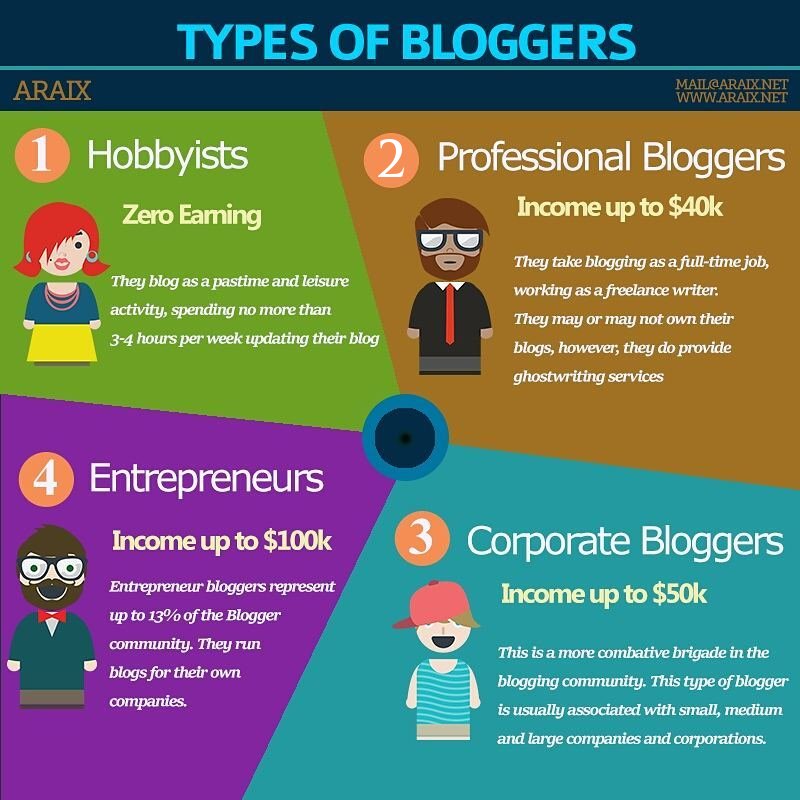 This may shock you; so let's have a look at the ballpark annual earnings:
Entrepreneur Bloggers: up to $100,000
Corporate Bloggers: up to $50,000
Professional Bloggers: up to $40,000
Hobbyists: most of them do not earn anything
Read More: How to start Podcasting and Make Money
These are just a few numbers collected as an average. Yet, we can see striking dissimilarities when it comes to making money through blogging. Keeping in mind the average income of each type of blogger now is the time for you to make your final choice. Do you want to have your own blog, earn thousands of dollars, and spend far less time? Or do you want to be a subservient writer, who gives hours of his or her valuable time just for peanuts?
Conclusion
We hope you enjoyed our blog about why you should start your own blog. Blogging is a great way to build your brand and create awareness for your company, and it's easier than you may think. If you want to try it out, you can start a blog for free on blogger.com or WordPress.com. We hope you enjoyed this article and we know that you will be able to use this information to create your own blog. Thank you for reading, and as always we are open to any feedback you may have!