A successful sales team can take your business to the next level. You can bring in more revenue and drive higher sales with the right people leading your sales team. If you notice that closing deals are difficult for your business, then you need to start building a sales team that can focus on closing deals and making your business more money. Here's how you can build a winning sales team:
Ask for Help
A successful business leader knows when it's time to ask for help. The odds are you know someone whose job requires some sales expertise. Many people can give you helpful tips for how to build a sales team, and others can tell you what not to do so you can avoid their mistakes.
If you already have a sales team assembled, try asking for their help. Just because a sales team can't close deals doesn't mean they don't know how to close deals; it could mean there's something wrong with the sales process within your organization.
For example, sales depend on your reputation. If you have a track record of selling poor-quality items, your sales team will eventually have no chance of being successful. In addition, outside factors will affect even the most experienced salesperson's ability to close a deal.
Do Your Research
If you have zero knowledge about sales teams, you need to start researching before you hire your first salesperson. Many resources are available online, but it's typically best to buy a few books with great reviews from other small business owners like yourself.
Improve Your Hiring Process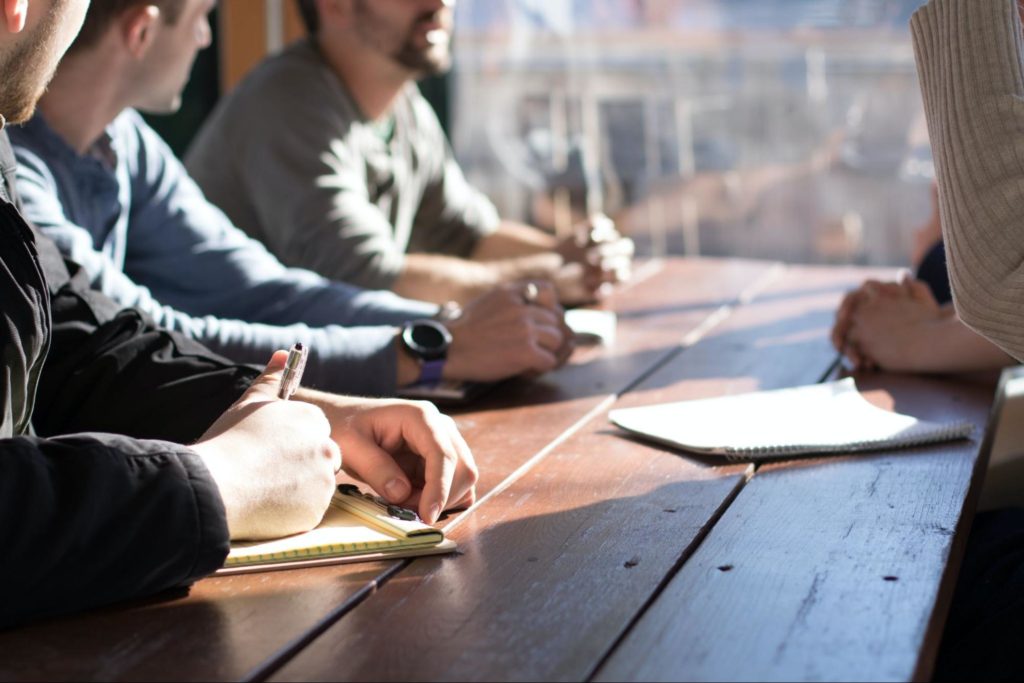 If your sales team isn't succeeding and nothing is holding them back, then it's time to hire new salespeople or someone who can manage the team and ensure their success. To hire top talent, you'll need to have a great hiring process consisting of a quality recruitment process, great benefits, and a painless interview process. When hiring for your sales team, ask yourself these questions:
Can this person lead? While you might not be hiring for a management role, eventually, you'll need someone who can lead the team and train them on how to make more sales. By finding great leaders early on in the process, you won't have to hire anyone new; instead, you can promote from within when a management position opens up.
Can this person sell? Take a close look at the resumes of all of your candidates to find ones that mention their sales skills. Top salespeople will be able to provide you with stats for how they were able to increase sales at their last position.
You might also want to hire someone who knows the product or service you're selling. While many salespeople are adept at selling just about anything, it doesn't hurt to have more knowledgeable people on the team, which will shorten the length of the learning curve for everyone.
Don't Be Afraid to Fire
From creating invoices and purchase orders to having great communication skills, salespeople need to do a lot. Salespeople know their jobs depend on their abilities to sell. A salesperson with no sales isn't much of a salesperson at all. However, it's important to note your business' sales process won't always make it easy for everyone to be successful in the position. If you're not willing to be flexible or learn from experienced salespeople, then you're doomed to fail.
However, if you have successful salespeople and less successful salespeople, it might be time to address underperformance. While your first instinct shouldn't be to fire someone, eventually, it will be inevitable.
Instead of firing someone, consider why they're not making sales or closing any deals. Talk to them about what they believe the issue is, and see if you can come up with a solution. You can also have underperformers work with the successful salespeople in the organization so they can learn how to do things well.
Unfortunately, you will eventually hire underachievers, so you must learn how to identify them early and let them go as soon as possible.
Give Your Team the Tools to Succeed
Nobody can be a successful salesperson without the right tools, especially if they'll be working remotely. As the business owner, you need to provide your team with the best tools for the job. There are several different tools your salespeople need. Talk to them to determine what software and other types of tools can help them be better at their jobs.
Additionally, you should define what success looks like. In some cases, success might depend on the number of sales, while in others, it's the sales amount that will help you determine who the best salespeople can be. No matter which performance indicators you choose, it's important the entire team understands them.
Communicate
Communication is key for every successful business, whether or not your employees work remotely or in the office. Make sure your team communicates with each other and with you. For example, at the end of every day, week, or month, you can have your team provide status reports that report on their sales and numbers for a given period.
You should also have regular meetings to solve problems instead of letting them sit for days at a time. Progress reports about the company and sales can help everyone stay on the same page and understand what they need to do.
Provide Training
If you have a certain way of doing things, then you'll need to give each one of your employee's training. There are many ways to train great salespeople, including offering training seminars and having new hires shadow seasoned professionals so they know what the job entails and how to correctly do it.
The success of your sales team depends on you. While the process of making sales depends on your sales team, it's up to you to find and hire the right people for the job while communicating properly and giving them the tools to succeed.