Organizing and planning an event has always been difficult. However, if you break the process down into simple parts, you can create an event marketing strategy that will not only alleviate your personal concerns, but will also impress your attendees. While there is a lot to think about when it comes to event advertising, you don't have to be overwhelmed. I've put together a simple guide to creating your marketing tactics and using new technology. This will allow you to boost event attendance and satisfaction while saving time and effort on your part.
Whether you're planning a large-scale international trade exhibition or a high-level private event, event marketing should be a key component of your demand generating strategy. After all, any company's bottom line depends on a planned mix of internet and offline event marketing. Marketing is a crucial component of your overall event strategy. It's practically impossible to get the word out about your event without marketing and promotion.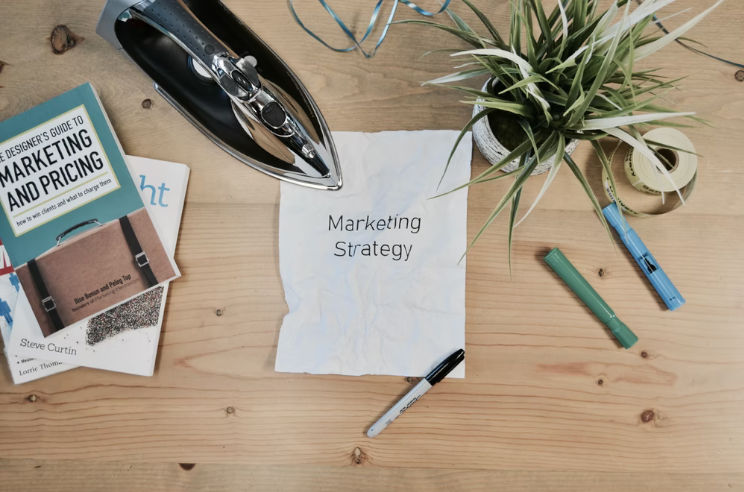 Create Your Event Marketing Strategy by Following The Steps Below:
Make The Most of Your Event
Your event is deserving of its own digital place. It can get lost in the shuffle as a footnote to your company's website. You can optimize, brand and attract users in creating a virtual event. Use press releases to promote your site, link social media accounts to contact potential attendees via their preferred methods, registration, and communication via the site and its official email address. Make sure your firm or industry organization connects to the event website on blogs, social media accounts, and other digital assets and encourage members and employees to do so as well. If it's a regular event, you can generate anticipation by releasing the names of your keynote speakers, session subjects, surrounding attractions, and activities during the event on the event website's blog throughout the year.
Attract Industry Leaders Using Content Marketing
Prepare your marketing content with your goals in mind, beginning with the event schedule and speaker roster. Key themes such as the advantages of attending the event, keynote speeches, testimonials, or a video from a prior event may also be highlighted. Invite some of your featured speakers to contribute to your site with thought-provoking entries. This method will not only boost their position as an industry thought leaders, but it will also encourage additional industry leaders to attend your event. Then, provide your speakers the tools they need to promote their blog posts and impending attendance at your event on their own websites and social media accounts. Their followers will be more likely to attend your event if they know their favorite expert will be there.
Personalization is a Great Way to Get People to Come to Your Event
Take a deep dive into your target guests' data to see what they're reading, talking about, and commenting on, from your invitations to your speaker and topic picks. Use this information to provide personalized communications, speakers, and topics that they are interested in, and then make sure that the organizing staff is available for personal talks with your guests during the event. This will not only give guests a voice, but it will also help you improve next year's event by incorporating comments from some of these one-on-one conversations into your program.
Get a Head Start with Early-Bird Discounts
Offering a big discount for early registration to folks who have just seen your announcement, according to an Eventbrite post, is a good idea. This method not only fosters goodwill among attendees, but it also allows early birds to contact their friends and colleagues to encourage them to take advantage of the discount.
Look For Partners Who Will Add Value to Your Event and Its Guests
Find companies that offer the items and services that your event attendees will require and set up booths around the site. Don't forget to invite local businesses and the media. Find local eateries and hotels that are prepared to offer participants discounts. It will provide excellent advertising for them and their firm, as well as make your participants happy by providing money incentives for going.
Regular Attendees Can Refer You
Your frequent attendees can be your event's best friends, whether it's giving testimonials about last year's event or advertising next year's event to their colleagues and friends. Reach out to them as soon as your event is over to ask for their assistance in getting next year's event off to a strong start. You might even try offering free or heavily discounted admission to individuals who bring a particular number of friends or colleagues.
Influencers Can Help You Gain Authority and Clout
Bloggers, podcasters, media figures, and social media influencers in your industry can help promote your event to their audiences. Include them early and often to gain their approval and generate buzz for your event. Social media presence and consistency in posting is very important in gauging the volume of the audience who will likely appear in your event. Invite social media influencers and ask them to report back to their social media followers. Free entrance, free invites to receptions and dinners, and other freebies will entice them in.
Choose a Location That is Meaningful to Your Target Audience
Find a location for your event that has historical or emotional value to your industry if it goes from city to city. Similarly, holding a food and beverage exhibition in a town or area recognized for wonderful food will draw more restaurant owners and grocery store executives. You must define your target market using demographics such as age, gender, and industry to adequately identify it. You should also think about psychographics like how people use technology, their interests, and how motivated they are to attend your in-store events.
Communicate with Attendees via Email Before, During, and After The Event
According to an article on Crazy Egg, don't forget about your attendees after they've submitted their registration form. Use email automation to keep them up to date on any modifications or new events to remind them to book their hotel rooms early and to let them know about any savings your partners or sponsors have provided.
Make It a Once-In-A-Lifetime Experience
Nothing promotes next year's event like a fantastic experience at this year's. That means your marketing team will have to work closely with your event organizers and other event staff to ensure easy registration both on-site and off. Pinning your location in social media, having customized name badges and plenty of smiles and treats help everyone get off to a good start. To keep participants satisfied during the event, nothing beats fast phone notifications and the option to interact with help teams to smooth out any issues. Reminders regarding must-attend events and get-togethers help everyone stay on track. Make sure onsite event staff members are immediately visible, well-informed, and ready to assist visitors in finding workshops, booths, restaurants, museums or anything else they might require to make their experience memorable.
Your event can be a yearly fixture on the calendars of industry movers and shakers. You owe it to excellent marketing and collaboration with your on-site team to provide participants with high-quality programs, a seamless experience, and useful information and contacts. The key to successful event marketing is to have a well-thought-out strategy. If you assess your event goals, content management, promotion efforts, engagement activities, and the technology you use, you'll be sure to build a great marketing plan for your event.