Instagram is the fattest growing social media platform, many content creators and Influencer are using the Instagram platform to engage with their audience. Perhaps there are other platforms like Facebook, Twitter and Blogging to do Influencer marketing, but Instagram is the best choice when it comes to the effective Influencer marketing campaign.
Whether your goal is to gain followers, get traffic to your website or brand awareness, Instagram Influencer marketing can help you to achieve your goal.
The benefit of Influencer Marketing on Instagram
Influencer Marketing on Instagram is the most popular tactic to run an advertisement campaign which doesn't look like an ad, and it is the most effective way to promote any product.
Below are 4 reasons to choose Instagram Influencer marketing over any other platform:
Highly Engaged social media platform
Instagram is a Visual content platform (Image and videos), users are more like to engage with the content.
Lower cost than any other mediums of online advertisement
Instagram's users are very active on the platform
What to Look for on Instagram Influence
Many influencers on Instagram are out-of-reach because they are too big or demand a high price. Best Influencers on Instagram are those who have established followers in a particular niche and get high engagement rate on their posts.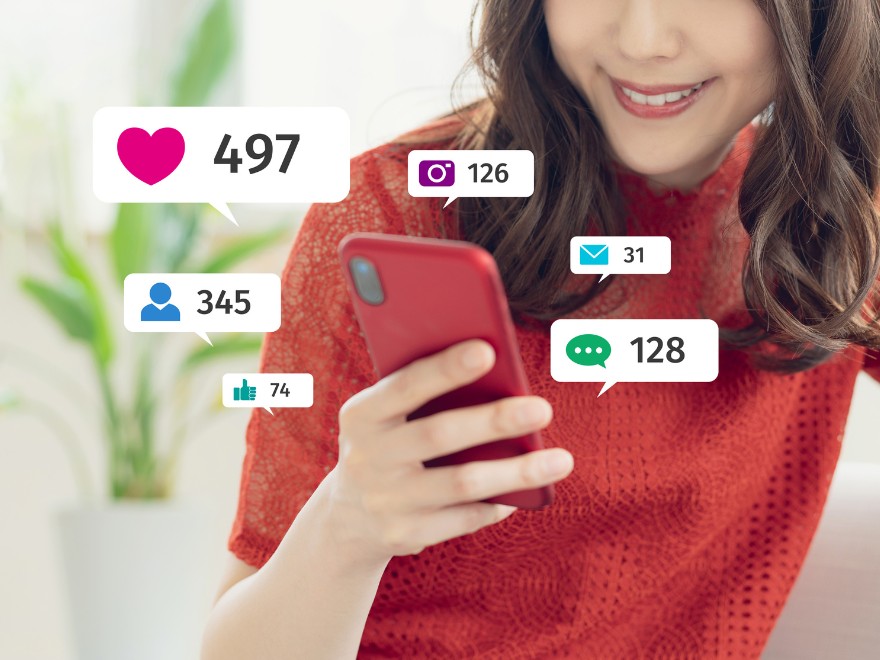 That is why it is crucial to plan for your ideal Instagram influencer.
Below is what you need to look for in your ideal influencer.
Interests based: If you are a fashion brand, and want to find the right Instagram influencer, then focus on your niche.
The influencer's audience: The best way to find demographical information on an Influencer audience is to ask them to send you a screenshot of their Instagram Insight, which includes details like age, gender, location and active time. SocialBlade is a free tool to see any Instagrammer profile growth over time. It can help you to identify a fake Instagram account.
Engagement Rate: Engagement rate is a total number of followers divided by the average amount of engagement (Likes + comments). According to Influence.co average engagement rate on Instagram is 4.143.
The cost: Influencers on Instagram typically cost less than any other social media. According to Influence.co Influencer average cost per post is $162.64.
How to Find Instagram Influencers
1. Find an Influencer using the Instagram app
You don't need fancy software to find Influencer on Instagram, especially when you are just starting Instagram Influencer marketing. There is two easy ways to look for influencer on Instagram.
Using Hashtags: Go to the explorer page and search for hashtags or keywords relevant to in your niche. There you will find the top posts on the search query, click on the profile of each post to see if the influencer is the right fit for your promotional campaign. If it does, then you can direct message them. In 10 direct messages, you will get typically one reply, which does take time to get a final deal.
Related account: Go to the profile page of any influencer which meets your influencer criteria, click on the down arrow button beside the follow button. There you will get a similar account suggested by Instagram. To see more suggested accounts , click on the "See All" option.
2. Work With an Influencer Agency
If you have a big budget and want to make must out of Instagram Influencer marketing, then working with an Influencer marketing agency will be the best choice. The cost of working with the middle man (Influencer agency) is about 30 percent of the final deal, according to Bloomberg.
3. Influencer Marketplace
An Influencer marketing marketplace is a direct way to work with Influencer which takes time to do research on the marketplace but if you respect the rule "what to look for" in this article. It will save you lots of time and money. I will recommend Influence.co as Instagram Influencer Marketplace, you can find plenty of influencers in your niche, and it is also free for limited access.
The second Influencer Marketing marketplace for Instagram is ShoutCart which is the best choice If you have a small budget or want to get started faster. Shoutcart marketplace has more than 80k Influencer in different categories.
You can choose any of one method, it depends on your end goal and budget. Always identify your influencer using the above "What to look for" rules in this article.
Working with the right influencer is the only way to success in Influencer marketing, there are lots of fake account on Instagram, you should be aware of.
Thanks for reading the article. Which method will you select for your Influencer marketing campaign? Comment below.
Final Thought
In conclusion, harnessing the power of social media influencers on Instagram can significantly amplify your brand's reach and engagement. By following the steps outlined in this article, you can effectively find and collaborate with influencers who align with your brand's values and target audience. Remember to thoroughly research and vet potential influencers to ensure their authenticity, engagement rates, and relevance to your niche.
Building genuine relationships with influencers and fostering mutually beneficial partnerships can yield remarkable results for your social media marketing efforts. By leveraging the influence and reach of Instagram influencers, you can connect with a wider audience, enhance brand visibility, and drive meaningful growth for your business.