Pinterest isn't merely an ideal platform for curating your digital vision board. It also offers a wealth of marketing opportunities. Numerous brands throughout the world have already used Pinterest ads to reach more customers. You could do the same.
Get started by reviewing these tips and steps. They'll explain how to start using Pinterest for marketing campaigns now.
Know Your Audience
Don't simply use Pinterest because other marketers have already leveraged it successfully. You need to consider your audience when determining which marketing platforms are right for your campaigns.
For example, it's worth noting that 73% of women aged 25-54 in the United States report using Pinterest. Additionally, 52% of millennials have Pinterest accounts.
That makes it an ideal platform if you're targeting those types of customers. However, if your audience typically consists of older men, marketing on Pinterest may be a waste of time and money.
Get Started with Your Ad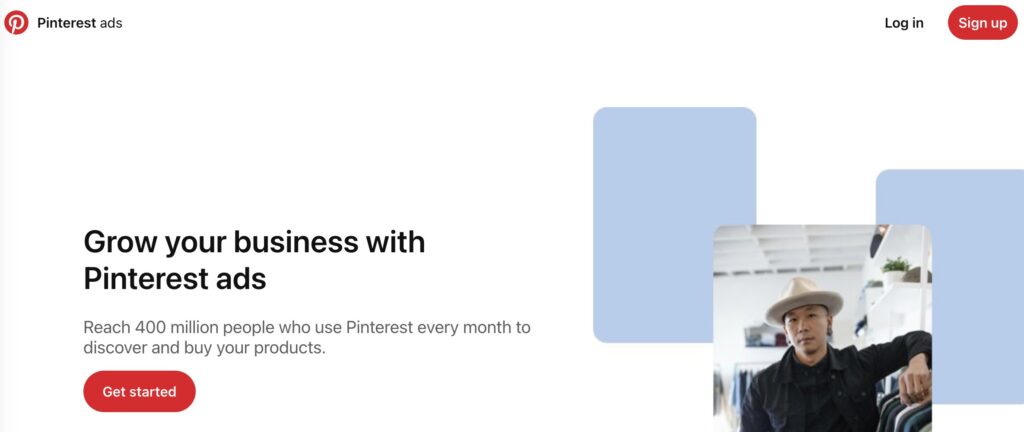 You need to first create a business account on Pinterest before you can advertise with Pinterest. Once you've done so, head to the Pinterest Ads Manager, and select Create Ad.
You'll now be asked to determine a campaign goal. Options include the following:
Brand Awareness: Use this option to develop more interest in your brand.
Video Views: Optimize your video content's performance with this option.
Traffic: Consider this goal if you wish to improve the overall popularity of your site.
App Install: An app can yield long-term engagement with your customer base. This campaign goal will help you convince Pinterest users to download yours.
Finally, you'll need to name your campaign. You can also use this opportunity to set limits on how much money you'll spend on the campaign in a given day, and how much money you'll spend over the course of the campaign's overall lifespan.
Select an Audience to Target
You don't want to blindly promote your ad to anyone using Pinterest. As a marketer, you know you'll get the best results when you target the right audience.
Pinterest allows you to do this by giving you the option to define your audience based on gender, location, language, interests, and numerous other features. If you've launched campaigns on similar platforms in the past, such as Instagram, refer to your previous data for ideas about who you should target with this campaign.
Complete the Final Details
Before launching your campaign, you'll have to choose when you want it to launch. You'll also have to set a budget and a bid. This tells Pinterest how much you're willing to bid to yield a certain action. Actions may include such options as clicks or installs.
Once you've provided this information, you can select the "Pins" you want to include in the campaign. Pinterest's ads consist of the same types of Pins users naturally share and find; they're simply promoted to a greater degree. You can develop new Pins for your campaign, or use ones you've already uploaded.
Just remember that your first time launching a Pinterest campaign will be a learning process. Use these tips to get started, and keep experimenting with different methods and content. Your skills as a Pinterest marketer will naturally improve as a result. I have compiled the best Pinterest resources such graphics templates that you can download for free.