When I first started searching for and implementing affiliations with various companies; it was one of the largest parts of time wasted during my day when it came to managing my website. I spent a disgusting amount of hours searching for suitable affiliate programs, implementing the links, and then keeping track of what they did.
If you are hoping that marketing a website affiliation is going to get you rich quickly, forget about it. You will have to spend a lot of time on your project if you want to make it work for you. Then again, all money-making ventures do, just ask Donald Trump.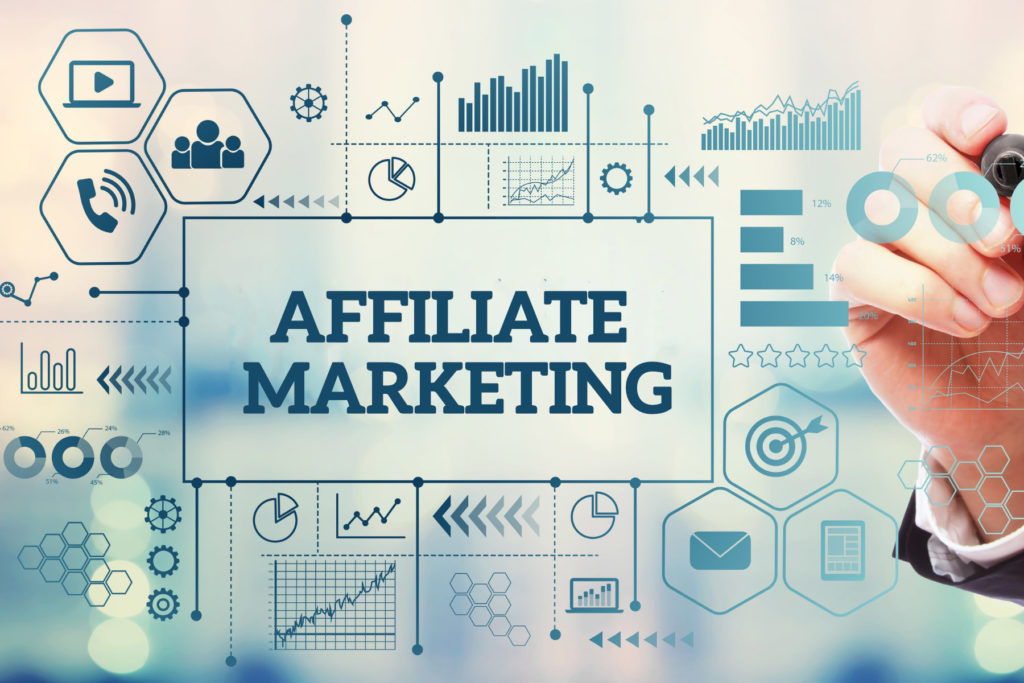 Find the Best Affiliate Marketing Programs
Of course, the income that was generated from each program was actually pretty low at that time because at that time the number of visitors to my site was not high either. With this in mind, it was not particularly uncommon for companies to disappear on me without warning me about it and since most affiliate programs only payout at around the $25 mark, I would lose a lot of revenue in the end.
The other part of affiliation that I was not happy with was the idea of another companies banner's being plastered all over my site if you place too many of them on any given page it only serves to confuse and irritate your visitors. think about it; how do you like it when you visit a site.
Any more than one animated element on a web page can be very distracting which leaves you with nothing gained at all, and many affiliate programs insist upon this type of bargain when signing on. By now, you must realize that I learned a lot just by trial and error.
Affiliate tracking can also be a problem. After you have successfully applied to become an affiliate for a company, they will usually supply you with some personalized code or link. It is very important that this code is implemented correctly into your page; because otherwise, you may be sending the company visitors without being reimbursed.
Most snippets of code contain a unique user id; which is used by the company to distinguish which site sent traffic. Even if you do implement this code in the right way, it has been my experience on occasion for it not to function correctly.
Having heard of my experiences, you can see why I would not really recommend that you hunt around and sign up without much research and thought first when finding a good affiliate program. Your time is too valuable and could be better spent creating content and updating your site. But there are some excellent individual companies offering affiliate programs out there.
What I have discovered to be very successful is to take advantage of companies like Offers Quest or Google for text link advertising. Text links are a great resource as they are bandwidth-friendly, and when they are implemented properly add valuable content to your site which can also assist in search engine rankings.
When it comes to website affiliation, you will also need to know how to conduct a market study because this is how you will find your target audience. Without a targeted audience, your marketing campaign will not be effective.
Below I have begun to give you an outline of what you should include in your market study. It is best to write it down; especially if you are hoping to entice someone else into investing in your marketing venture. That and it is a good way to keep track of your objective and provides a good guideline of what needs to be done.
Marketing Study Outline—What you need to know
In order to be able to conduct a decent targeting and marketing campaign, you must first understand the fundamentals of finding out who they are. The only way to do this is to follow a specific guideline for you to follow. Check out the guideline below.
1. Your Objective to the Research
Explain in one paragraph why the research is being done, what you hope to learn, and for what purpose the information that you attain may be used
2. Description of the Market
This should be general like one paragraph
Who is your Target Market(s)
Why you chose this particular market
Get a complete profile of your market (e.g., demographics, psychographics, behaviors)
What benefits does your market seek (i.e., what points-of-pain or problems are being solved)
What factors can affect their decision to purchase or use your product/service
What attitudes do they have about the products/services that are currently not on the market
How is the product used
Products and Services that appeal to the target market
In general terms, what is currently so appealing to this market
If there are no current providers, what types of products/services may appeal to this market in the future (i.e., what is used now to solve the problem?).
3. Market Metrics
Get many Size estimates (current and future) for all of the following:
Overall market
Current size as it stands
Potential size for the future
Actual penetration of current products/service within the entire market
Individual market segments
Current size
Potential size
Actual penetration of current products/service within the total market
Usage rates
The frequency of product purchases
Growth estimates (current and in the future) for Overall market
4. Competitive Analysis
You must include a Summary of who your Current Competitors are Listing the competition by market share ranking (by each target market if possible) is a good way to size them up. You can also be more specific by searching for individual points listed below.
Current Competitors – full analysis of top competitors including:
Products & Services (e.g., description, uniqueness, pricing, etc.)
Their Market share at current
Current customers (targeted audience)
Positioning and promotion strategies
Partnerships/Alliances/Distributors
Recent news
5. SWOT Analysis – Strengths, Weaknesses, Opportunities & Threats
It is extremely important to focus attention on the SWOT section of this report. While most other information in this report can be gleaned from company and secondary materials, much of what appears in the SWOT section is based on the researcher's own opinions of the competitor based on the information that is collected. Consequently, this is often one of the hardest areas of the report to write as well.
Potential Competitors (any competition in the future)
You will need to get an explanation (though it need not be as detailed as Current Competitors) on who they are or maybe and why they are seen as potential competitors
6. Additional
Extraneous Variables
Discuss factors that may affect this market (e.g., technological, social, governmental, competitive, etc.)
Market Trends and what is expected to happen in the future If you can follow these basic tips for finding and selecting your target market, you should be ready to search online and check out the competition and their rankings in the search engines. Below are some general guidelines for you to follow in creating your competitive analysis which is the most important factor in being an affiliate marketer.
Knowing your competition just as well as your audience is the key point that is going to keep you on top of the competition.