Instagram has expediential growth, we know many Instagrammer become Internet celebrities by just posting Interesting content and even ordinary people have a huge amount of followings on the platform. Many brands are already using the power of Influencer marketing and brand awareness on Instagram. That what makes Instagram more valuable social media platform for business.
Many of us hustling on Instagram to build the large following, getting 10,000 followers is not a big deal if you use right strategies to implement in our content posting and marketing your brand or yourself on Instagram.
There is no secret on building the huge following on Instagram, it will take time to do so but it worth Investing time and money to have thousands of loyal follower which you can monetize easily by posting sponsorship post, using affiliate marketing or selling your own creative work.
In this post, I will cover How to reach your targeted audience organically (without Instagram advertisement or sponsorship) through posting content on Instagram using right strategies.
1. Convert to Instagram business account
The Instagram business account has more features than the personal account which will help you lot in long run. Features like Contact button and better analytics will help you build a relationship and understand your audience better.
2. Geotag your Post
GEO tags on Instagram work as metadata in SEO, Your content will get more reach if you geotag each content you have posted on Instagram. It is more powerful than using the hashtag in your Instagram post because your content can be discovered by the users using location search on Instagram.
3. Use Interest based Hashtag
Many People on Instagram make their content look spammy that is because of irrelevant and too many hashtags in the caption. The best way to use hashtags on Instagram fall into this criterion:
a) Use interest based tags,
b) Avoid Very Papular hashtag (If you have a small following),
c) Post hashtags into the comment section, not in the caption.
4. Write Long Caption
Writing a long caption will help you connect with your followers and add value to your Instagram post. Instead of just viewing a pretty picture, people will understand what your intent was behind posting it. Your audience can also click on the picture to read full caption which will give your post change to receive more likes and comments.
5. Use Line break and Emoji
If you are going to write a long caption, then make your caption interesting to read by using line break and emoji.
6. Tag other users (Related Brand or account)
You can tag anyone using their username on Instagram even user is not following you or you are following them. This will give your content more reach by appearing your post on their page tag section.
7. Use Call to Action in your post Caption
Don't forget your offers, always tell your audience in caption what to do next. It could be anything like if your goal is to get more engagement on your post then ask question or tell them for comment and like.
8. Reply to your posts comments
All reply to your post's comment is count in total comments. It means if you get 10 comments on your post then you can make it 20 by just replying to each comment. It is also the best way to show your audience that you care about them and maybe they will come back to see your others posts.
9. Post Instagram story
Instagram story work as posts, the main difference is it only appear for 24 hours. Your audience can see your story post right from their home which will give you change to cross promote your content or inform your audience about your exiting offer and the latest post on your page.
10. Share Instagram post on other social media
Never miss a chance of getting your audience to know about your latest Instagram post on others social media platforms like Facebook, Twitter and one my favourite one is Pinterest (Traffic warehouse). You can use automation tool like IFTTT to auto-post your content on other social media platform.
11. Find the right time to post on Instagram
This is a most important step you can take to make your content stand out whenever your audience opens their Instagram app they will see your post at the top. You can find out information on the right time to post on Instagram inside analytics area of your account (First you have to convert your account to business account to see analytics).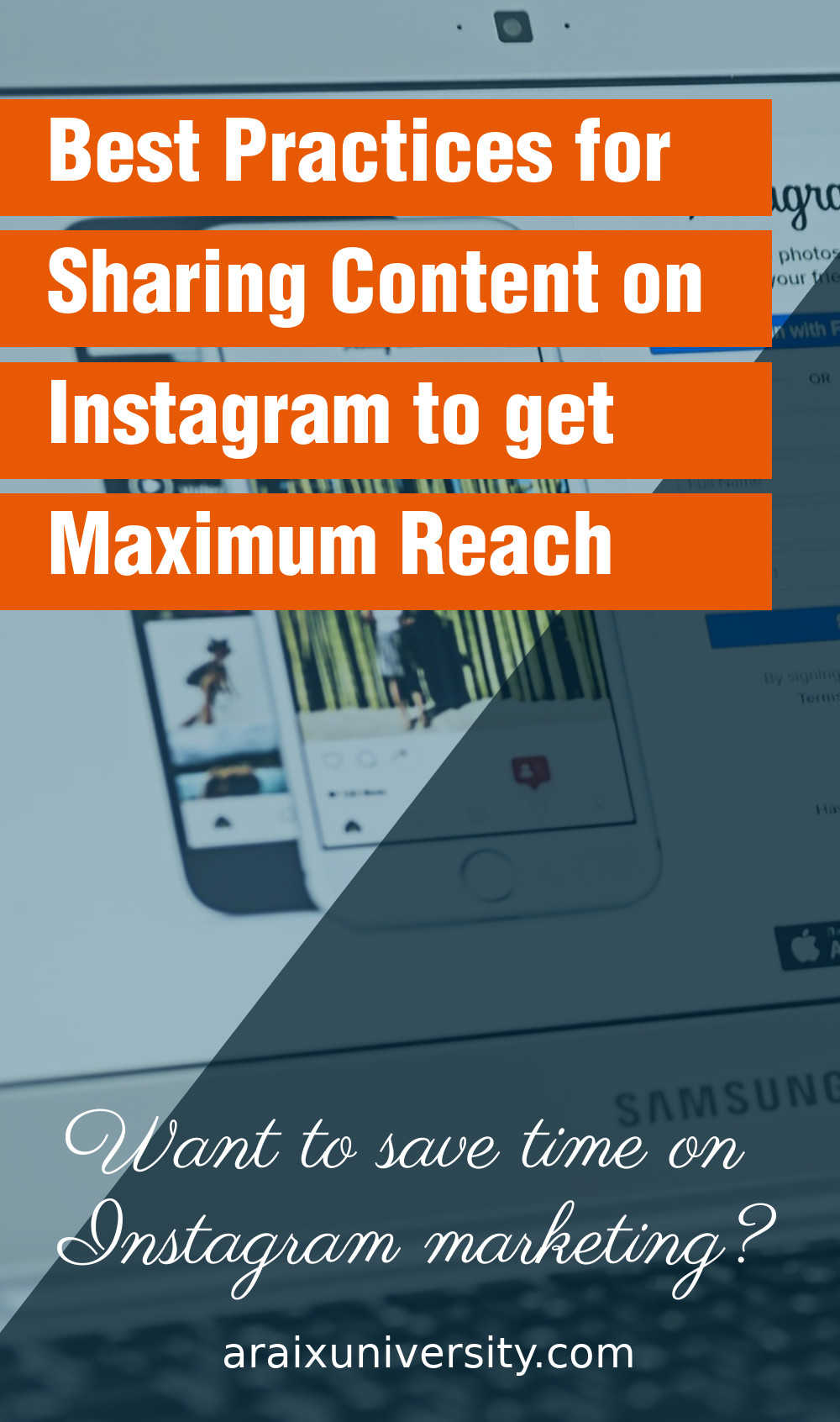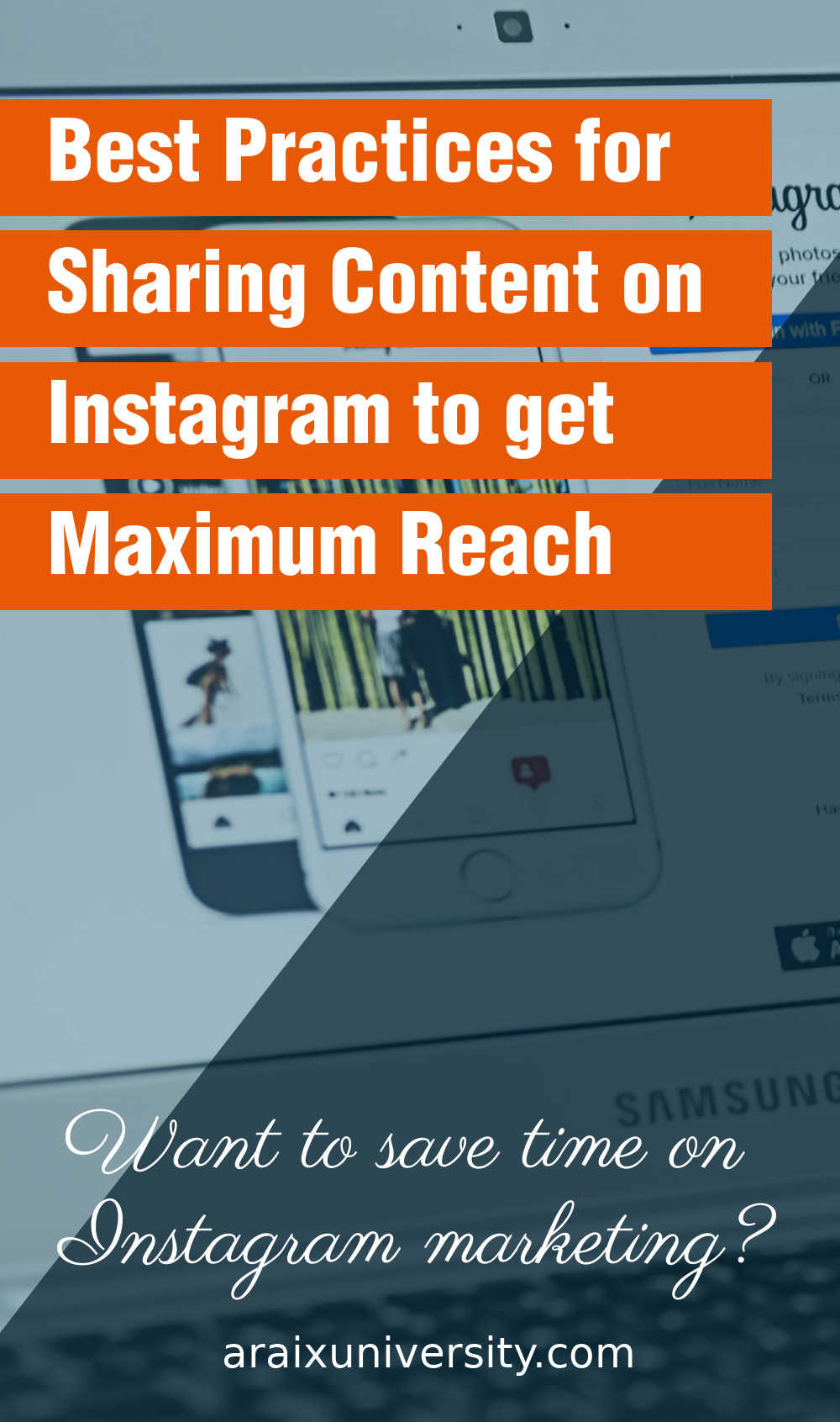 Final thought
If you want to save time on Instagram marketing then definitely check out Instazood automation tool. It is the most powerful tool when it comes to growing Instagram following faster in less time.
If you find this post useful then lets your friends know about this post by sharing it on your social media account.