Even though pushy salesmen and badly trained marketers have soiled the reputation of the phone in the past, clever cold calling can still be a highly helpful lead generating strategy.
There are so many variables to consider, and so much information out there, that it can get overwhelming. The options are endless – from selecting the best time of day to call to scripting your script, or simply just starting the conversation, phone sales can be intimidating even for the most seasoned sales rep.
Before you even pick up that dialer, there are a few key things to remember, and steps to follow, that will help make you a proficient cold caller.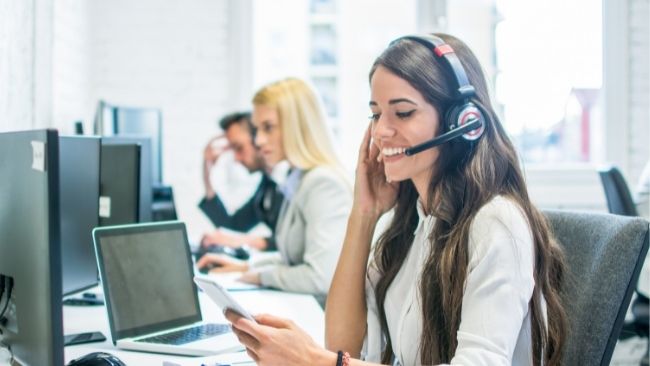 How to Start Cold Calling
Every time you pick up the phone, whether it's your first contact or a follow-up, it's critical to provide value by providing your prospects with the helpful information in digestible, bite-sized portions.
Because the phone is the human touch of your lead nurturing campaign, every opportunity, even cold phoning a potential consumer, should be addressed with great care. Prospecting must be intelligent, eloquent, engaging, and well-organized.
There are seven actions you may take to increase your cold calling outcomes.
1. Keep calling
Be prepared to be there for the long haul. Calling is most effective when done on a long-term and constant basis.
Also, don't put too much pressure on your prospects to make a choice on the first contact, because most conversations will require lead nurturing.
Take your time and provide additional information afterward. Listen to what they're asking, and if you don't know the answer, tell them and follow up with them again to get the answer.
2. Make each phone call count
You should never end a call after learning that the intended recipient is unavailable. Every touch leaves an impact.
If the person you tried to reach isn't available, inquire if another decision-maker can handle the call. If no one is available to take your call, try setting up an appointment for the next time they are available. Implementing appointment setting best practices can be a great first step towards building a relationship with your prospects.
3. Ditch the scripts and replace them with call guidelines
Telemarketers often follow scripts. However, this isn't always the best strategy.
Why?
Because scripts don't give much space for dialogue. You should employ a call guide for sales development instead.
Call instructions provide a clear plan for having a discussion, including topics to be covered and questions to be asked.
They must be designed with adaptability in mind, assuming unpredictable results while remaining on message and pushing important relevancies to the client.
4. Always be well-informed
The worst thing you can do when making a phone call is to call someone and know nothing about them.
You must have a thorough understanding of each potential consumer and the organization, as well as the difficulties they encounter and how your solution may assist in resolving them.
This genuine involvement contributes significantly to the establishment of a meaningful discussion.
5. Automate as much as possible
The less time you spend dialing numbers, the more time you have to connect with prospects.
You can utilize inside sales software to automate the dialing process, and dial the next number as soon as the call is answered.
Additionally, an automated lead scoring system can help you streamline your lead nurturing program and prioritize leads without wasting valuable time.
6. Obtain permission from each contact
Always obtain permission from each contact before cold calling. Be sure to obtain written consent, because verbal consent may not be a legally valid agreement.
When you're on a call with a prospect, it's also a good idea to ask for permission to e-mail the following useful information. Most of the time, the answer will be positive, which gives another foundation for remaining in touch.
7. Don't forget to follow up
It's understandable that you want your attention to be on the sale, and that you would much rather focus on making the sale than on following up. However, most of the sales are made only after multiple contacts, so if you don't follow up, you're missing out on a great deal of potential revenue.
Following up is also an opportunity to build rapport with your leads, which is vital to the success of your cold call. If you establish a rapport with your lead, they'll be more likely to remember you and consider your offer.
When following up, remember to be polite and friendly. Avoid sounding too desperate, or as though you're begging your lead to take your call.
Over to you
Teleprospecting is a far more gratifying method of reaching out to and initiating contact with new clients. You are also laying the groundwork for a much longer connection by giving fascinating and meaningful discourse.
Always consider creating a bridge and taking another step toward a client/customer connection when selling.