When people discuss data transformation, it mostly comes from technical communities from big data. Data transformation is especially useful in marketing beyond data lakes and generalized extract, transform, and load (ETL) processes.
Marketing is an intelligent combination of numbers and an understanding of human behavior. Are you looking to get feedback on customers through their buying cycles? Or are you simply looking to get a boost in your branding? Here's how data transformation can improve your marketing strategy.
What is Data Transformation?
Data transformation is the general process of data conversion from one type to another. This process arranges data from a source, setting it up in the required format of a destination system. Whether it's to prevent the loss of data or integrate it, the process effectively maximizes your resources.
Data transformation is a component of most data integration and management tasks, such as data wrangling and data warehousing. Many organizations take advantage of the process through an ETL (extract, transform, load) process. They utilize data transformation as an intermediate step in their process.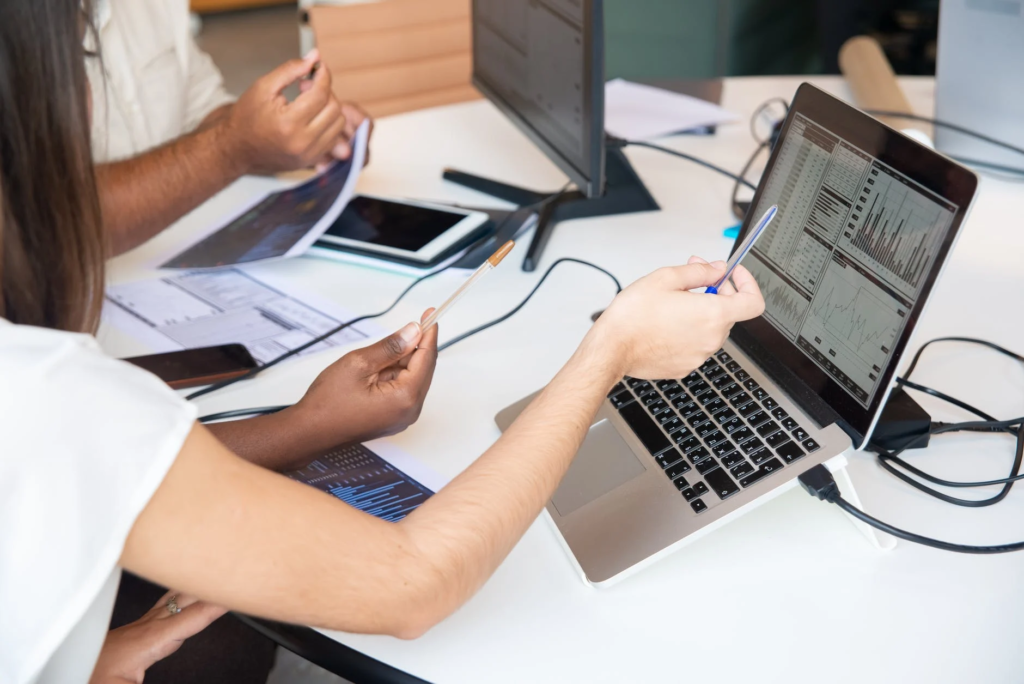 Now, most organizations migrated to using cloud-based data warehouses. These systems scale according to the computing and storage needs of the business.
If you're looking to use it in marketing, most of the value of data transformation comes from its automation capabilities. As data transformation can be either constructive, destructive, aesthetic, or structural, much of its use is arranging data into usable information.
With big data today, the importance of data transformation has never been higher. Massive volumes of data continue to be generated by an ever-increasing number of programs, applications, and devices.
Due to the tremendous amount of distinct data streams from many sources, there is a continuous risk of data incompatibility. Data transformation generates actionable business intelligence companies can use for their marketing strategies.
How Data Transformation Improves Your Marketing
Large amounts of data are generated from numerous sources and channels. From social media to offline data collection, marketers need a way to analyze them.
Imagine all the possibilities you can generate with an accurate understanding of your customers. You can potentially predict your customers' needs, identify your high value, and target your marketing efforts. Data transformation comes in to interpret this into analytics that you can parse.
But how can you benefit from these and other techniques if you don't know your data?
It can be overwhelming to keep track of it all with so much data available. Without an automated method of integrating and analyzing the data, companies are left to piece together their own solutions.
You can gain valuable information from your current customer data from automated tools to using a marketing ROI dashboard to monitor performance.
How Automated Tools Can Help
With most of your marketing campaigns, you likely have a list of goals and KPIs (key performance indicators). These tools are invaluable in tracking how you're doing with your goals, allowing you to test and refine your campaigns.
By using sophisticated marketing automation software, you can automate your campaigns and track the success of your outreach efforts. You can segment and personalize your audience with these tools, and even customize your content.
However, there can still be a significant learning curve with all of this.
With manual efforts, you can easily forget which campaign was made to which segment of your audience and which of your actions were successful. You remove human error from your strategies by automating your marketing and sales. You can keep track of your success with accurate, up-to-date information.
Challenges of Data Transformation In Marketing
As we've already discussed, digital interactions create massive amounts of data. The challenges it brings to marketing strategies are massive. It's also not just the raw numbers that matter either.
In digital marketing, for example, there are a variety of metrics. Each can be analyzed using its specific metric, from online conversions to bounce rates to social shares. This is where it can get tricky. It can be challenging to keep track and stay out of a spreadsheet rut with many variables and calculations.  
If you prioritize your analytics, you'll be able to focus on the most critical aspects of your marketing campaign.
Data transformation can be costly too. With the integration of so many data sources and the possible complexity of each, it can be expensive to conduct your own data analysis.
The number of tools you can use and the different algorithms and parameters you can analyze can become overwhelming. Not only that, but marketing tools can be costly systems to add to your repertoire. Even when your marketing team uses this data in an organized way, the cost of implementing them can be substantial.
Data transformation done within localized data warehouses can also cause a computational burden. For example, transforming your data before having your API parse the data can toll your system hardware.
For cloud-based systems, it's best to utilize transformations only after the loading process. As cloud platforms scale on-demand, you don't need to pre-transform data to parse it properly.
How Cloud Systems Drive Big Data In Marketing
Cloud technology provides a scalable, flexible, reliable network for the future of data processing. A cloud-based solution can get the job done if your company needs to merge and analyze tons of data from different platforms.
With the right tools, you can centralize all aspects of your business, including your marketing. The dynamic nature of frequent ad campaigns and images in the cloud can get a bit noisy. Effective integration can ensure your database won't overload your network. You can optimize transformation on your servers and maintain a stable environment.
To make the most of a modern, intelligent marketing plan, you'll need to incorporate disparate information from various social media channels and APIs. Rather than tying up your company in in-house, customized platforms, you can use a SaaS ladder to integrate them all.
The data analytics scalability of a cloud system allows its platforms to scale with the workload. It minimizes overprovisioning, optimizing your costs. It helps keep your business plans and goals in the forefront and helps you parse more data for your marketing processes.
The Bottom Line
Data transformation is not yet as common for marketing strategies as we want them to be. The growing need for market segmentation and personalization makes it crucial to reach your would-be audience.
With more and more touchpoints with potential customers, you need to maintain a streamlined, working catalog of customer information. Without this, you risk missing future opportunities.
Of course, beauty's emotional and subjective aspect isn't always measured in data and ratios. But by structuring your qualitative and quantitative data to understand them, you'll be better able to plan and adapt your strategy.