Days Doing The Bare Minimum. In this short blog post, I will reveal what I did. This is a quick and simple guide on how to set up a $1000 a month Income with Instagram marketing in 30 days. I will show you how this is done in a few simple steps. Setting up takes about 30 minutes if you are handy with Instagram. There are 3 main things that you will need to complete in order to make your $1000 a month minimum.
Follow these short steps to setting up your own.
Instagram account/niche
Content
Engagement
Affiliate program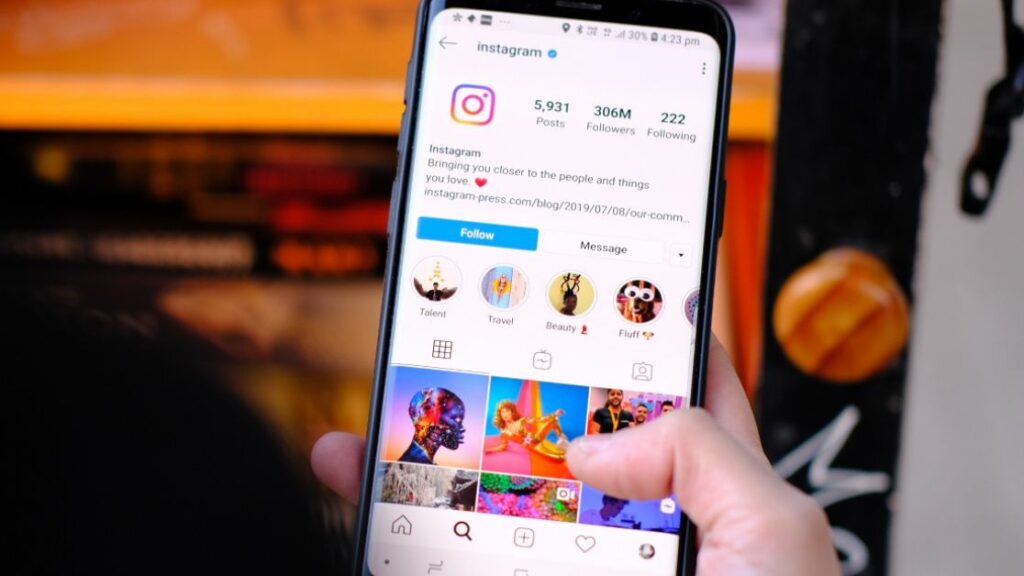 Here is precisely how I built a $1000 a month Income on Instagram doing basic things that anyone can do .
1: Instagram Business Account
It doesn't matter how big your Instagram accounts are, Instagram is so powerful right now you can generate leads even with a minimal following. You just need to be consistent with your business on Instagram. I have written a long detailed guide on this which you can download for free Instagram Strategies Guide.
If you have an Instagram, then try converting your Instagram into a business Instagram account. This will provide access to a few features that are not available on a personal account, such as the Analytics tool. Instagram business account looks more professional, and you use it for business purpose without any issue.
2: Content Creation
There are plenty of graphics design apps on Android. I am assuming you don't have a desktop computer, and you are not a professional graphics designer and photographer. Don't feel bad, there are tons of content you can find on other websites or Instagram itself that you can repost. Most contents on the internet are copied from others and remixed with some other content or humor to create a meme.
First, you need to have a niche or subject for your account that you will create content around. For example, you can have a dog – related Instagram account that focuses on posting funny dog short videos and pictures. Think about your interest and create a niche around it, or start copying what other people are doing. You may find something useful, copying other people. Motivation Instagram pages are one of the must popular niche, you can start a motivation page, but I don't recommend doing that.
There is another popular type of content on Instagram, instead of creating content, why not post a screenshot of a popular Tweet or Reddit post in your niche. People love commentary, you can follow a Twitter account in your niche and turn on notification, whenever they post a tweet. You take a screenshot and Post on Instagram, easy. You will never run out of content ideas.
Canva Android is my favorite graphics design app which is also a web-based app that you use on desktop browser too. The Canva free option is enough to get you started. The best part of Canva is their ready-made template that can help you design banner, quote images, and memes easily.
3: Engagement
You need to post at least 4 times a day at prime time. You can use an online social media management tool to schedule your Instagram post, or you can simply do it using the official app.
Make a habit of posting content regularly at the same time.
To make $1000 a month you need to make roughly 33 sales of a $60 product at the 50% commission, that's about a sale a day, which is really not a lot.
As I said, everybody is looking to grow their Instagram and generate leads. Nobody wants to manually grow it themselves. You can Instagram account to promote your page into autopilot. Be care, don't use a bot with your main account. Instead, create an additional account and use to promote your main account.
You know posting content with hashtags on Instagram is not enough, you need to reach out to your targeted audience by commenting, liking on their Instagram content and sending a personal message, which cost lots of time. That why we created the Instagram bot to save your time and money.
Everybody is looking to grow their Instagram at the moment. Small businesses, Internet Marketers, and even just people who want more attention on social media.
4: The Affiliate Program
It is effortless to get people to click on your referral link using an Instagram Bio link. You can receive up to 90% commissions on all of their purchase!
Before you can get your referral link to promote, you need to apply for an affiliate program to find high-converting products Check out Jvzoo and Warrior Plus. You are bound to find something that pays you monthly and is converting high in your niche!
There are several other affiliate marketplaces with high-quality offers that you can promote. Impact.com is beginner-friendly with tons of software service that you can promote. Partnerstack is also a viable alternative to Impact.com.
NOTE: For the best results on your clicks, use landing pages to collect leads from your website visitors. After that, send them to the offer page from the Thank-you page or redirect directly after signing up to list.
If you are truly serious about making money through Affiliate marketing, then get The Fastlane Affiliate program, which teaches you exactly what you need to know to succeed with affiliate marketing. It is not about Instagram. Instead, this program has a step by step framework and funnels system to help you generate income easily using paid advertisement. You will need to have a small advertising budget to try Fastlane affiliate method, but this will give you results faster than anything else.