Your content marketing strategy is hardly going to reach its true potential if you don't have a clear insight into how your content pieces are performing.
You may have tons of content on your website, and large amounts in some other places too, but if you don't audit your content from time to time, you have no way of knowing which pieces are meeting your marketing goals successfully, and which ones are missing the target.
By auditing your content, you can spot all your strengths and weaknesses, and use this insight to improve your content performance. Here are five steps on how to do it.
Start with a content inventory
The first step to determine the true value of your content is to create its inventory and make a complete list of content items on your website. You can record the content pieces into the spreadsheet by their URL or by page title, and add other details, such as content type, content format, number of words, buyers' journey stage, author and date of publication. If you're running a small website, you can gather data manually, but if it's rich with content, opt for using a tool instead.
When doing a content inventory, it is also useful to collect metadata-title, description, h1, for all of your content.
You also need to determine which content you'd like to audit, whether you'll focus on your website alone or also include other channels, such as social media posts, in-training materials, point-of-sale materials. If you have an omnichannel approach, the inventory and audit should be comprehensive too.
Collect  metrics
After you've determined what you have, it's time to see how your content pieces are performing. You will need to decide on which metrics you need to retrieve, and put data you gather in the spreadsheet too. Some of the metrics you should consider are:
Category,
Current rating of the main keyword,
Search rating for the main keyword,
Average overall search traffic for a month,
Average organic search traffic for a month,
The bounce rate of organic searches,
Average time on page for organic search traffic,
The number of backlinks,
Title length etc.
Doing all this manually would be a great waste of your resources, so it's best to find ways to automate the whole data collecting procedure by pulling data from various applications and tools.
Analyze your data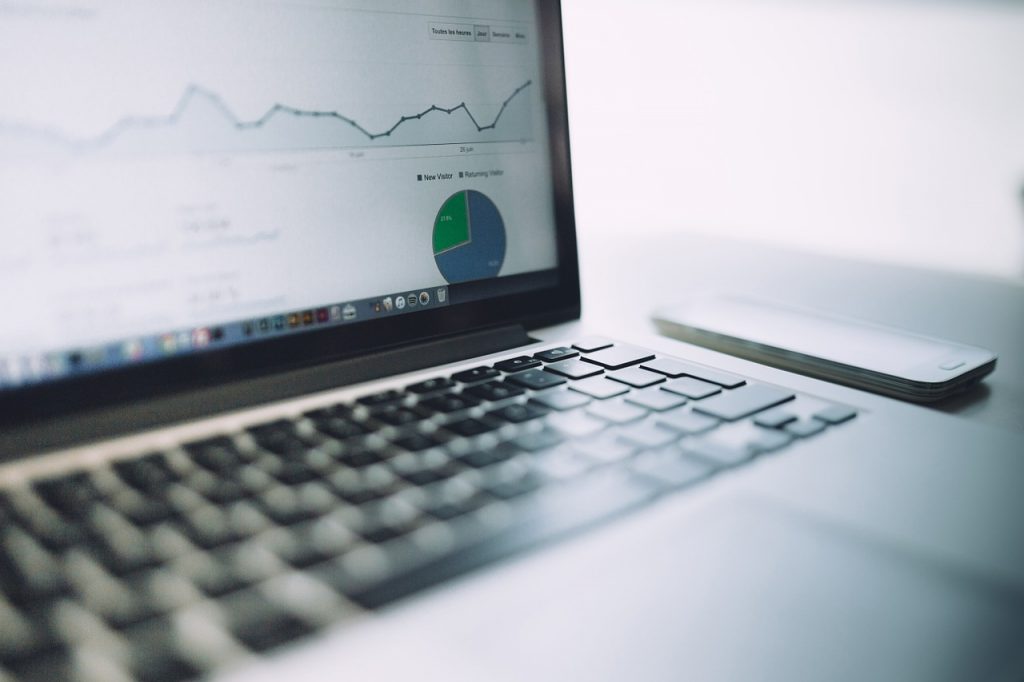 The next step of your content audit would be data analysis, which will require accessing the quality of your content pieces and their potential to fulfill your marketing goals. There are several areas you can focus on:
Determine your reach, through organic and paid visibility. Check how your keywords are rating organically, what social media presence you have and what is your content market share vs. competitors. This will give you ideas on how to improve your content, and present you with new content opportunities.
Your website design, functionality, and structure. Check the usability of your website, the way your brand is represented, link integrity, loading times, as well as its performance on different devices.
Content. Assess the quality of your content pieces and whether they fit into your content strategy. Are there any pieces that can be refreshed or re-created? What new content pieces you should create and where would you best promote them?
Integration. Determine whether you're cross-promoting your channels, and using your opportunities to invite your customers to connect to your brand on different places.
Measurements. Check whether your brand has the right objectives in place and does it monitor the right KPIs and metrics. Also, check how your reporting system functions and how you could improve it.
Recreate your target audience
When you have successfully succeeded in the previous steps, the time has come to assess your target audience, once again, by updating your buyer persona with fresh data you've gathered. If you haven't created one by now, it's a perfect opportunity to do it, and make sure your marketing efforts are based on in-depth knowledge of your customers.
First determine their demographics, such as age, gender, and location, and then move on to their interests and pain points. This will help you determine which content is the most likely to resonate with their interests, and if there is a gap in your content you should try to fulfill.
You will also discover which of the pieces of your content are underperforming, and be able to look for the reasons for the bad traffic and engagement they bring. Sometimes the reason behind their underperformance has nothing to do with their quality or meeting the needs of your customers but is a result of crawlers' inability to successfully find hidden pages on a website, and every one of these scenarios demands a different action from your side.
Make an action plan
After you've done with assessing your content, you need to make a plan on how to improve it and implement your conclusions. Here are some actions which may be included in your plan:
Leave. Your content is performing well and needs no further action.
Rewrite. Add some more details, examples, tips, to make it meet your goals.
Refresh. Update your article with fresh data.
Optimize your metadata.
Optimize internal links.
Add videos and images.
Update your CTAs.
Use redirects for pages you've removed.
Make this plan a part of your thorough content marketing strategy, and set the priorities and goals for each one of the changes you're making.
When done regularly, a content audit can help you identify your biggest weaknesses and consistently improve them.