Instagram users have grown to 800 million monthly active users and it is still growing. There are opportunities to build an audience and do business on Instagram. In this article, I am going to give you tips and tricks on How to automate your Instagram account without getting banned.
Why Automate?
Every social media has its limitation, and it takes time to build an audience, as same with Instagram app. The Instagram app is not just a photo sharing app, but it has grown to a massive social media platform where brands and influencer are using to connect with their targeted audience.
You have to post content regularly and engage with your audience to grow on Instagram. It takes time to post content regularly on Instagram. You can only post content on Instagram using Mobile app because of Instagram limitation.
If you have a small amount of following on Instagram then getting a new follower by just posting content is not enough. You have engaged with your audience by liking and commenting on their posts.
Even if you have a big following on Instagram – You need to keep your audience engage with your content. Just like Facebook algorithm your Instagram post first reach to your audience who have perversely engaged with your content.
What is the best software to automation Instagram account?
There are lots of Instagram automation tools you can find online. Each tool comes with its own pro and cons. The biggest cons of Instagram automation tool is to put your account in the danger zone to get banned by Instagram. But If you follow the right advice on automating your Instagram account then you will harness the power of social media marketing on Instagram and grow faster.
Introducing Instazood
Unlike any Instagram bot, Instazood is backed by Machine learning technology which prevents your account from getting banned. Instazood performs automation under Instagram limitation and it is a safe automation tool. You can use Instazood to Post and Schedule your content like photo, album, videos, and story using any web browser.
Instazood has also automation tool like auto like, comments, Direct message, follow, unfollow and repost other users content.
How to prevent from getting banned on Instagram?
All social media company don't like automation because of their revenue come from advertisement, It means they only make money if you spend time on their platform.
The reason they allow limited automation of their platform because of Businesses who want to post content or manage social media accounts more effectively. Below are tips you can use to prevent your account from getting banned on Instagram.
1. Use a Dedicated Proxy address
Each time you log in to your social media accounts like Instagram, your IP address is recorded for security purpose, but you can use your Instagram account on more than one Ip address at the same time.
Dedicated or Personal Proxy address work as any lp address and it will give an extra layer of security. That is because Instagram record Ip address to stop spam on their platform.
2. Stay below limitation
Instagram has the limitation on how much follow and unfollow you can do every day, and like and comments on other users content. But there is no limit on how much content you can post on Instagram.
Instagram use limitation to fight spam and keep their app and website working more efficiency. Limitation of your Instagram account depends on how old and numbers of followers you have. Below is the general Limitation on Instagram.
You can't follow more than 7500 people until your numbers of followers cross that line.
Follow and unfollow speed is 160 per hours and 400 Per day
Likes and comments on other people account are 300 per hour and 700 Per days
Hashtags limitation is 30 per post
3. Don't Spam
As I mention before that Spam is the only problem of getting your account banned on Instagram. If you use an Automation tool to post and schedule content, your account will never get banned.
Auto follows, unfollow, like, comment and DM come with caution and you can pervert your account from getting banned if you use automation tool efficiency.
The best practice is to use Automation tool to post an engaging comment (Not advertisement) on other people post. And, like other people content only if it is related to your niche. DM only your followers and don't include a website link in your DM (refer them to Bio link).
4. Be unique
Lots of Instgarmmer repost other people content which only works in short-term. You can make your account unique by posting only original and niche-oriented content (I know it is difficult to follow).
The Instagram algorithm is used to find the most engaging and unique content to feature in explorer page and stop miss use of their platform. It will also help you to prevent your getting banned.
How to use Instazood to automate your Instagram account
Instazood has all the feature you need to grow your Instagram account with machine learning capability to stop your account from getting banned.
If you don't have Instazood account, you can sign up here and select Timezone, Date format and Time format.
Below is the review of Instazood and how to use it correctly so your account will rock without getting banned.
Post and Schedule Content on Instagram
You can use Instazood to post and schedule unlimited content (Photo, album, videos, and story) on Instagram without worrying about getting banned. There are three tabs on Post section inside Dashboard 1. Image, 2. Album, and 3. A story, with preview content feature on the right-hand side.
Automation
Automation on Instagram is only good if you use the right tool and follow the right advice. Below is the automation feature on Instazood and how to use those feature.
Auto Like, Comments, Follow and Repost: Trigger Auto like, Comments, follow and Repost campaign based on hashtags, username, and location.
Hashtag trigger will perform an action only if there is new content posted on Instagram using your selected hashtags.
Username trigger will perform an action if selected users post new content on their profile.
Location trigger will perform an action only If any Instagram user tags your selected location in their post.
Auto Unfollow: Auto unfollow feature has no trigger option, unfollow action will perform randomly based on the speed you select.
Auto DM: You can DM new followers using random message saved in your account.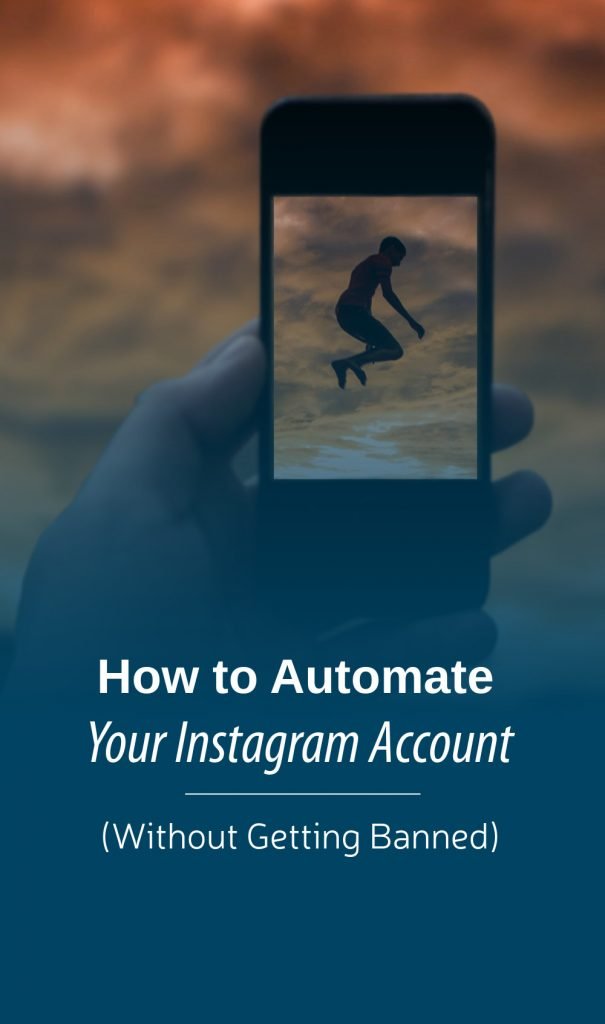 Now it is time to monetize your Instagram account, and I know you have already found out what to do next.
Take a time to share this article on your social media platform and comment below, your experience on automating your Instagram account.