I found Mautic marketing automation software months ago. Since then I have moved my entire email list from Getresponse and Mailchimp to Mautic. It is open source and Free web application. You still need to have an email server to send email and web server to host your autoresponder.
I am using this free autoresponder at zero cost. Because I already have a web server which I am using to host my WordPress website.
But, What about the email server? Well, I am using Php mailer to send an email. If you purchase web hosting services then by default you also have access to email.
It is not a good idea to send mass email using your own web server. That is because web hosting service will not let you do that and it can get your domain name spam blacklisted.
There is no problem while hosting Mautic as your own autoresponder. It will be better for you and your web hosting provider (especially shared hosting) to use a third party email server. You can also use Php mailer (your own web server) if you send less then 500 emails per day. This way you can save a lot of money.
I am going to explain How to install Mautic and set up your first email automation campaign for your business.
What is Mautic?
Just like WordPress, Mautic is an open-source and free web application. It is developed by Mautic Inc (Mautic.com) and maintained by open-source communities on GitHub.
Mautic is marketing automation tool which has the power to completely automate inbound marketing. Using Mautic you can capture leads, build a landing page, set up an automation campaign etc. The list is endless. You will have all the features you usually get from paid autoresponder like Getresponse or Mailchimp.
How to Install Mautic?
You need to have your own web server to install Mautic. Of course, You can install it on a shared web hosting server just like WordPress. Get best Shared web hosting server at Siteground.
With shared web hosting, you usually get common software pre-installed into your server, software like PHP and MySql. But, if you plan to install it on a cloud server then you have to do everything manually.
Here is the fastest way to install Mautic on your server.
Login to your web hosting account. Under Cpanel, you will in find auto installer application list. I am using Siteground as a web hosting server. In my case, Softaculous is the fastest way to install any web application.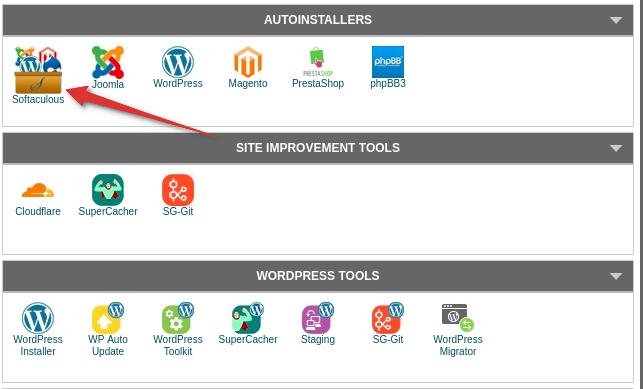 Click on the Softaculous icon and you will be redirect to the application list. There in the left column, you will find Other option.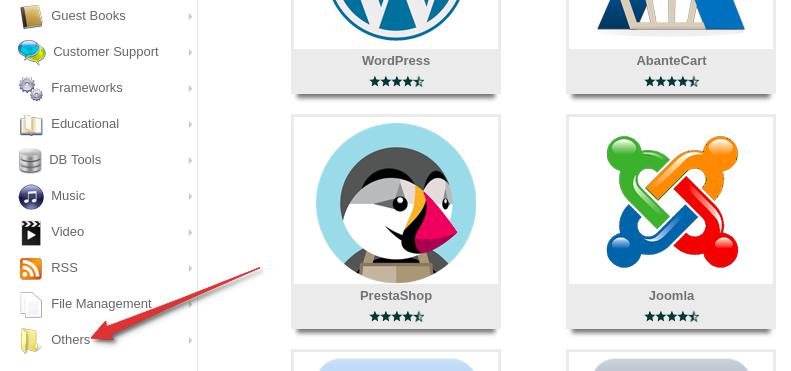 Inside Other option look for Mautic and click on the title.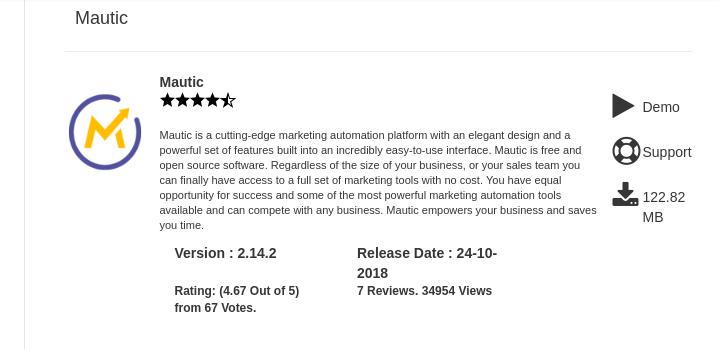 After that, you will see the installation screen. Enter all details and click on install button.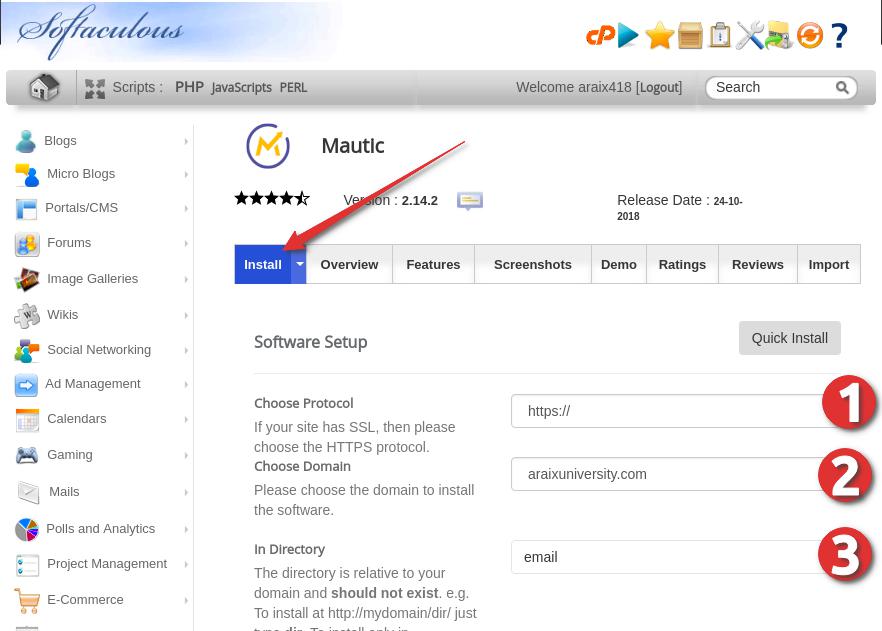 Within second, your Mautic installation will be completed. If you plan to install Mautic manually, then download the source code from GitHub and upload all the source code to your server. You also have to create a database to complete the installation process.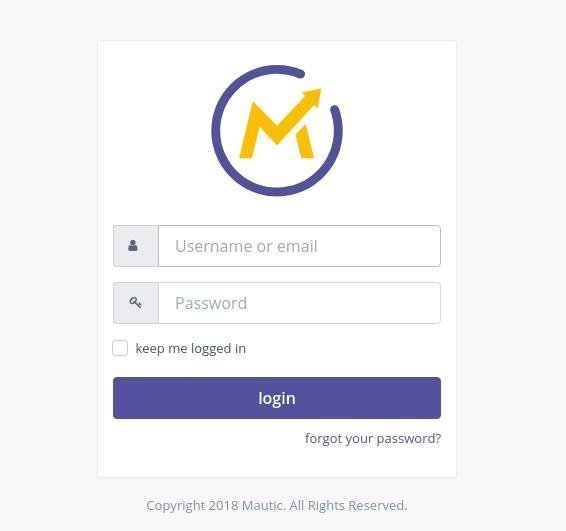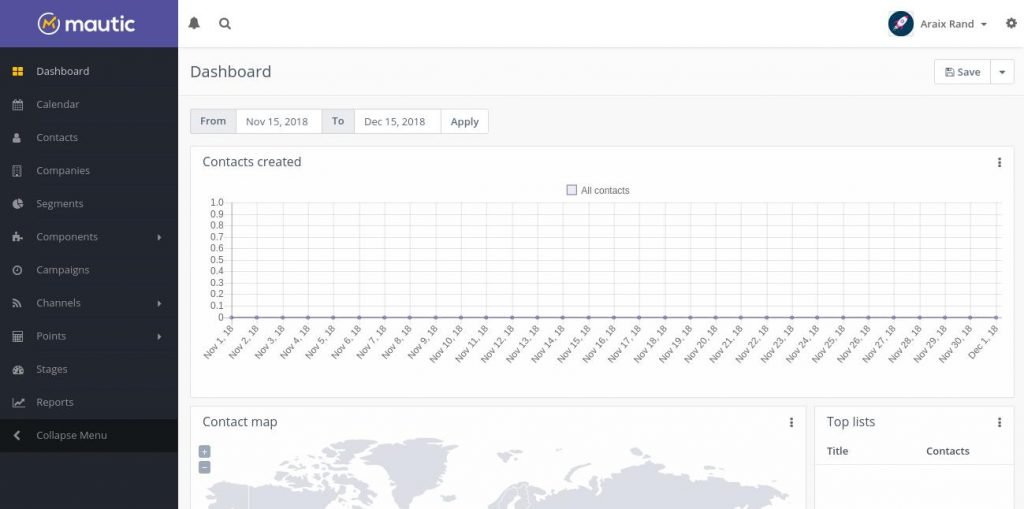 How to Setup your First Marketing Automation campaign?
Let' get into the creating your very first email marketing automation campaign. Beside from email automation, Mautic has many other features which I will not cover in this blog post. You may explore the platform to learn more.
On Mautic there is no list instead there is Segment. First, you have to create an opt-in form to capture leads. Here is how to create email marketing automation campaign.
Capture leads:
Click on Components then Forms. There are two types of forms, 1: Campaign form 2: Standalone Form. We are going to setup automation campaign. It means our goal is set up email sequence for our subscriber to send automated email. A standalone form is for one-time email broadcast campaign or newsletter.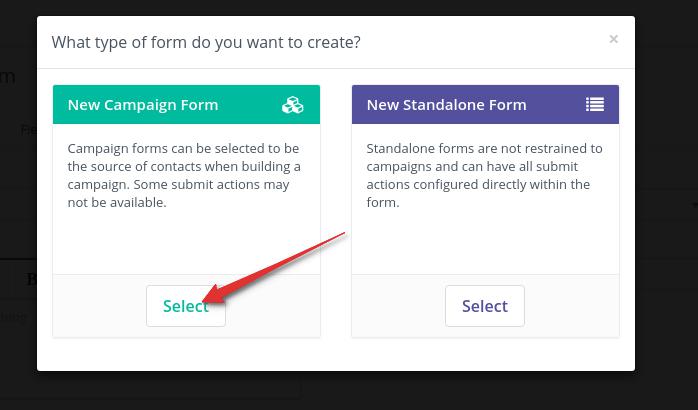 Give a name to your form and set up redirect URL. After that move to Fileds tabs and set your form. It depends on your marketing campaign and what data you wanna collect. For email marketing campaign first name and email address are commaly used.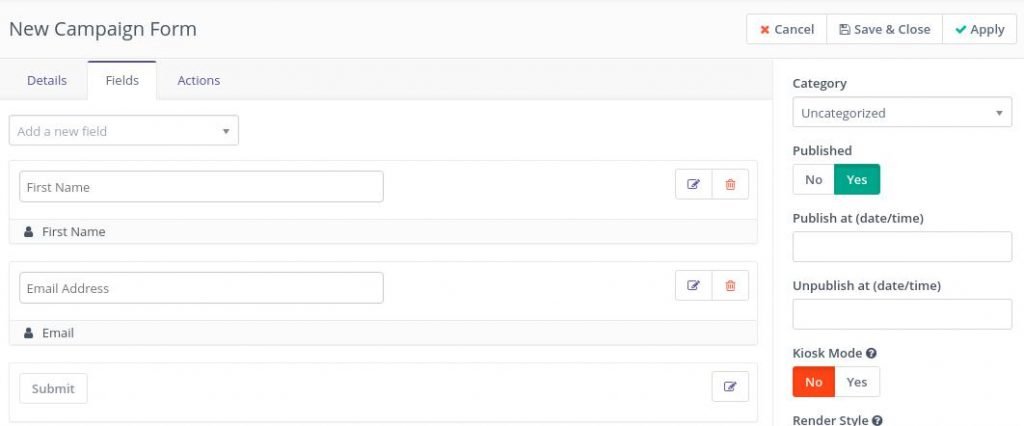 You can also setup Actions which will be triggered after form submission. If you done this step then click on the 'Save and Close' button.
You will find HTML raw code inside the form section. Put this HTML code inside any web page or integrate this HTML code with a WordPress plugin like Thrive Leads.
Add Email Sequence:
Move to Channel option and click on Email. There we are going to write an email sequence. Let's write our first email sequence;
Click on New then Template Email button. After that choose your email theme and move to advance tab. There enter your campaign details and click on apply.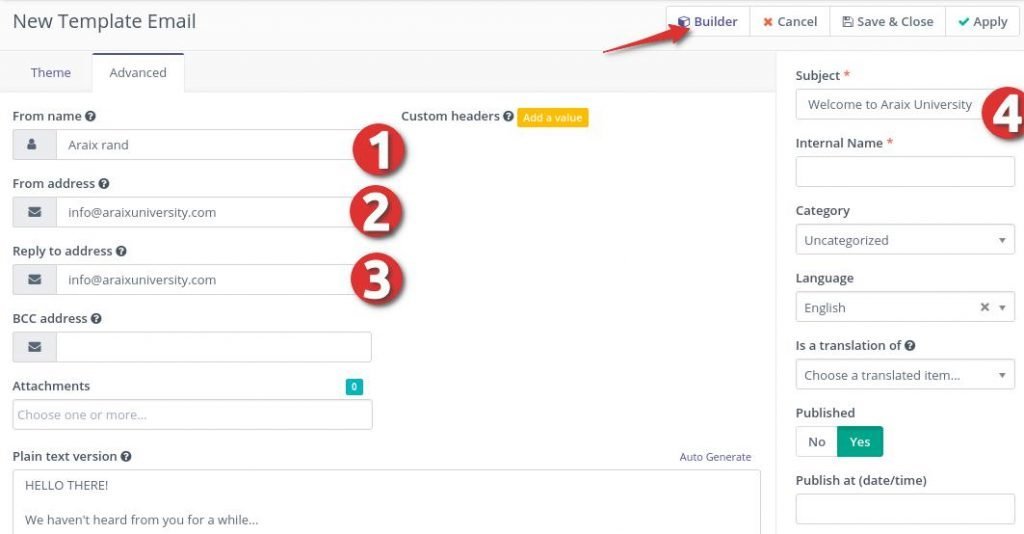 Now it is time to write the email. Mautic has drag and drops email builder. Click on Builder button to get started. Using customize slot inside the email builder you can add a link, image and text.
Setup Automation Campaign:
So we have step up leads form and email. Let's put this all email marketing to automation using campaign features. This will send an automated email to your contacts (email subscriber).
Move to campaign and click on New button. Give a name to your campaign and click on Launch Campaign builder. Using Mautic visual campaign builder you can set up marketing automation campaign easily.
First, select your campaign Form. After that click on plus icon and select Action and Send Email from the drop-down menu. A popup will appear, give a name, select timing and select your email which we had already created.
Here is the look at five days email sequence automation campaign.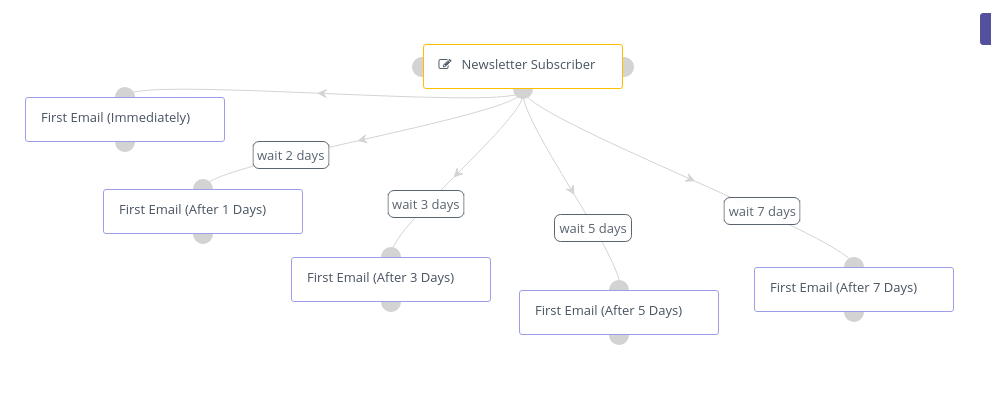 Assign Leads to Segment:
Mautic is very advanced email marketing tools. When you click on plus icon inside campaign build you will get three option that is decision, action and condition. Using this feature you can create marketing journey for your email subscribers.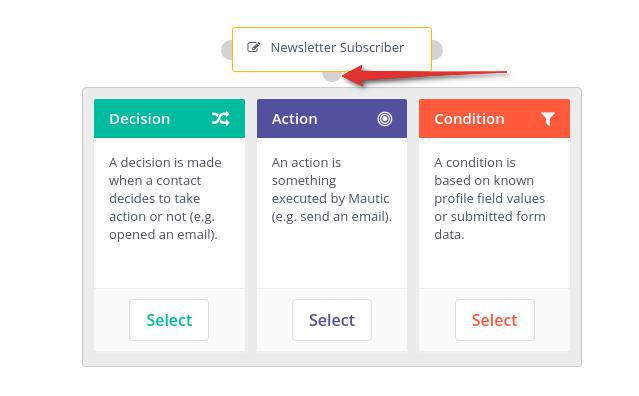 When someone subscribes to your email list then you are going to send some automated email to introduce your self or business. After that segment those leads so you can target them using different automation campaign.
You can move your customer/prospect/leads through marketing journey to another marketing journey. In other terms, it is called lead nurturing. Keep your subscriber in a loop, keep educating, proving value, make multiple sales and much more.
I hope this blog post has added value to your business. Don't forget to subscribe to my email newsletter. More content on email marketing, list building, content marketing, funnel marketing etc is coming soon. Stay tuned :-).