Meeting demand for content marketing across so many platforms (including countless blogs, social media profiles, and websites) is a hellish challenge for all but the biggest businesses. It invites — almost demands — operational creativity. Only by finding ways to assemble content faster and more efficiently can you keep up with the daily grind of the internet content mill.

What is UGC?
Viable tactics include content curation (collecting, presenting and recontextualizing existing content) and content reworking (creating a piece of source content that can be turned into a podcast, a listicle, an infographic, etc.), but perhaps the strongest overall is encouraging UGC (user-generated content) — it's a rare case of an emphatic win-win.

By getting your users to create content for you, you save having to do it yourself, achieve strong credibility for said content with your audience, and encourage the creators to feel more attached to your brand. Everyone benefits. But how can you start targeting UGC? Here's how:
Establish and reach out to your community
Before you can have high-quality UGC that's actually affordable, you're going to need a community that favors your brand. This might be because they enjoy your existing content. Content like your product, prefer your service, or simply find you very personable. The specific reasoning doesn't really matter. What matters is that you're able to find and reach them.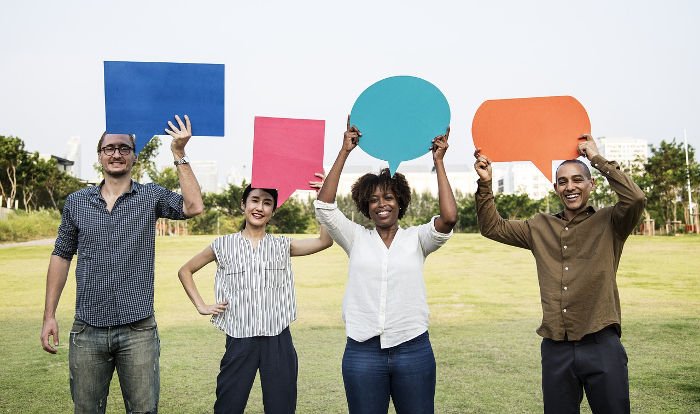 If you already have such a community (if your brand has been around for quite some time, or you've built up reasonable followings on social media platforms) then this should be relatively easy. Simply go ahead and post on those platforms when you need to, using appropriate tags and references. But if you don't have such a community, then you'll need to cultivate it.

Start by communicating with people in your niche, just starting conversations where possible and jumping on existing trends to add commentary. Show that people can follow you for valuable advice, and establish enough trust that when you do feel ready to start requesting UGC, they'll take you seriously.
Identify some formats that will suit your brand
Common forms of UGC include reviews, testimonials, guest blog posts, illustrations, videos, poll responses, and specific suggestions. You won't want to target them all, nor would you even benefit from doing so, so you'll need to pick a small selection to work into your overall strategy. To do this, think about what will suit the nature of your brand.

Are you concentrating on selling specific products? If so, you'll gain a lot of ground by picking up some more relevant reviews and testimonials and working them into your promotional content. If you're trying to market your company, then videos and illustrations will work wonders.

For the latter, try getting people to create content based on a compelling challenge and retweeting or reposting it to get a major boost by association. You can also implement automation tools to display UGC (if you run a store on Shopify's app-friendly storefront CMS, for instance, you can use something like Socialphotos to display images from a certain hashtag).

Of course, some brands are big enough to get away with more generic UGC prompts (Buffer's #BufferCommunity is sustained by momentum and brand recognition more than creativity). But, you are likely don't have that advantage. Select a content format that will really work for you, come up with something that will grab attention, and see how far you can take it.
Choose some repeatable (and minor) incentives
No matter how much of a hook you build into your UGC prompt. There's a decent chance that it will fall flat because your brand doesn't have enough cachet for it to be perceived as worthwhile.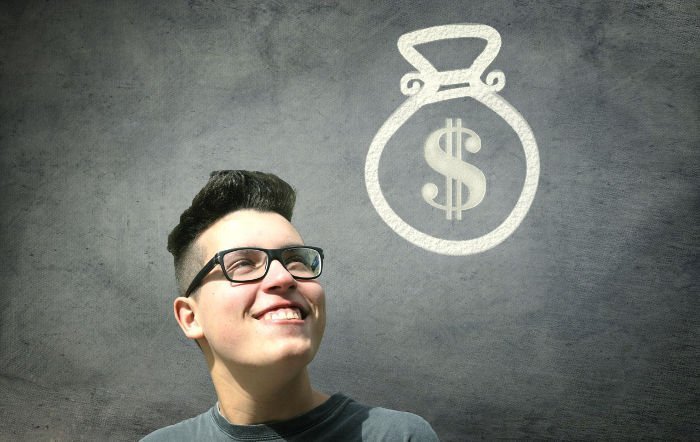 This is where incentives come in. By offering something in return for user input, you can pick up some exceptional content that will make your brand look better and show people how much fun it can be to get involved with UGC (potentially leading to them choosing to do it again for free).

Bear in mind that any incentive you offer should at the very least be repeatable. Doing a video game console giveaway might get a lot of attention initially, but will it help you in the long run when you can't afford to spend that much on even a semi-frequent basis? Offering up a 10% discount to anyone who leaves you some constructive feedback, though, will advance a suitable incentive in a sustainable way.

Even if you could sustain a big item giveaway, it would set a bad precedent and make your company look somewhat desperate. The best-case scenario is that you reach a point at which people are eager to get involved in your UGC campaigns for the fun of it and to achieve that you need to scale the incentives back as soon as you gain traction with your community.
Work it into your copy where relevant
Imagine that you've reached a great point with your UGC efforts. You have hashtags and sustainable incentives pushing people to get involved with them, and you're seeing significant activity whenever you launch a new drive. What comes next?

Well, the point of this article wasn't just to detail how to use UGC, but also how to make it part of your general content marketing strategy: and that calls for meaningful integration.
You can't just leave it floating around on the platform of production — let tweets stay on Twitter, or unpacking videos remain confined to YouTube. You need to harness that content for your purposes.

I briefly touched upon curation earlier, and you can essentially do just that with your UGC. Gather it all up and present it to your audience as a sign of their ability and the power of your brand to inspire it all.
Write blog posts about your UGC campaigns. Offer tips about how corporations can communicate with their audiences. Don't come across as boasting, but certainly don't be shy about the self-promotion.
Use it to meaningfully improve your business
Lastly, we address what may be the most important part of using UGC effectively: showing that you're willing to learn from it. As much glowing feedback as you may receive, you're bound to get some negative comments and points of criticism, and you can't hide from them.
If someone makes your brand look bad in their UGC content, turn it into a positive by addressing them, appreciating their input, and explaining how you'll do better in the future.

If you can do this, your brand will look even better. You'll come across as cool-headed, optimistic, forward-thinking, and — most usefully — likable. Your audience will be even more inclined to root for you and want to support you in everything you do, and you'll come away with even more great UGC.

Conclusion
UGC is a powerful productivity hack when it comes to content marketing, and if you get everything lined up then it can have an incredible and resoundingly-positive effect on your business. Follow these steps to make it a permanent part of your content marketing strategy, and see just how far it can take your brand perception.
Featured Image credit: : Pixabay